advertisement
Survey surprise: Quality writing trumps SEO as most-desired content marketing ingredient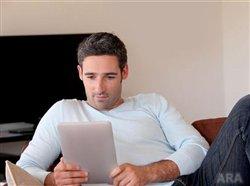 What do
content marketing
professionals really want from the copy they pay for? Do they seek smart search-engine optimization (SEO)? Titillating tags? Masterful meta-data? Or a perfect cocktail of all those things?
A new survey of online marketers indicates that while all those high-tech considerations play a role, the most important ingredient is something surprisingly low-tech: quality writing.
Creative, engaging storytelling, and customized, professional-quality writing were the most important qualities content marketers looked for when buying copy, according to a recent Readex Research study sponsored by the Content Marketing Institute and Brandpoint, a pioneer in the content marketing industry.
Nearly half (49 percent) of those surveyed said professional-quality writing is one of the attributes they consider most important when evaluating a content provider. Just 26 percent said SEO expertise was a top consideration, and only 12 percent cited the lowest cost as a most-desirable attribute. Copy written for people, rather than search engines, was a priority for 82 percent of respondents. And 80 percent said they would pay more for the added value of well-crafted, customized, professionally written copy.
"The goal of any marketing campaign is to influence opinions in a target demographic," says David Olson, vice president of operations for Brandpoint. "What these survey results tell us is that marketers continue to find the best value in quality content that is going to be read by people, and not just search engines."
The content marketing industry continues to evolve, and currently embraces a variety of online venues, from social networks such as Facebook and Twitter, to corporate blogs, press releases and online articles. The Readex survey also underscored the fact that while marketers are embracing new tools, they find traditional factors - including quality writing - are key to the success of their efforts with those new tools.
Online content marketers still consider the written word more effective and valuable than video. Marketers ranked social media, blogs, press releases and articles ahead of video as the forms of content they most frequently use.
With 70 percent of those surveyed saying they plan to continue to outsource content production over the next 12 months, the emphasis on quality is likely to persist, Olson predicts. "Online articles are among the top three forms of content marketers said they will continue to outsource," he notes. "Creative, engaging storytelling is particularly effective for this type of content marketing tool."
"This
survey
affirms that while marketing pros recognize the value of online marketing, and are embracing it in all its new, exciting forms, they also acknowledge the need to stay true to certain fundamentals," says Joe Pulizzi, Content Marketing Institute founder, and one of the leading thought leaders behind the content marketing movement. "Quality continues to be a key requirement for success across all forms of content marketing. While the Internet continues to revolutionize the way we all do business, the need to tell a clear compelling story through our marketing efforts remains constant."