advertisement
Tips for when a blog should be low priority for your online content marketing efforts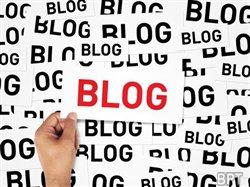 At some point in your exploration of online content marketing strategies, you'll come across the advice that you simply must create a blog for your company. You might even get the idea that it's better to just create something - anything, no matter how poor it is - rather than have no blog at all.
"More than one small business, and quite a few big companies as well, rush to create a corporate blog without a clear vision of what they want it to accomplish or an understanding of what they'll need to do to make it succeed," says Troy Lightfield, a search engine optimization expert. "For many reasons, having a bad blog can be worse than having no blog at all."
While a company blog can provide many benefits for small businesses, creating and maintaining one requires a significant time investment. A blog that is rarely updated, provides uninteresting content or fails to maximize SEO value, may actually turn off current or prospective customers who view it.
Lightfield cites these instances when a company blog may not be the best use of your online content marketing time and money:
* You view it as a chore, rather than a tool you're eager to use. Your passion for and knowledge of your business are two of your greatest assets when producing a blog. If you've assigned your blog to an employee who views it as a chore, or you feel that way about it yourself, your passion for your business won't communicate through the blog. One solution is to outsource the task of writing your blog posts to a professional content creator. A Readex Research Survey, conducted on behalf of Brandpoint and the Content Marketing Institute, found that 16 percent of content marketers are doing exactly that - and more plan on outsourcing their blog writing in the coming 12 months.
* You are impatient for results. Blogs take time to build a following. If you are unable to commit time and money toward building your blog, you'll be disappointed with the short-term lack of results.
* Your website is outdated and needs attention first. The Web pages that make money by informing customers about products and services, or by giving them an opportunity to make a purchase, are the most important parts of your website. If their design, usability and accessibility are subpar, invest your time and money in improving those pages before you think about building a blog.
* You believe you're blogging for search engines - or yourself - rather than for customers. While search engine optimization is vital to the success of your online content marketing, it's just one more tool that helps you communicate to your most-desired audience: human customers. Your blog content should be optimized, but it should also be engaging and informative for the humans who read it. If your blog copy is overtly promotional, focusing on how great you think your company is rather than on what it has to offer customers, readers will quickly navigate away to something more useful and entertaining.
"Small businesses need a better reason to create a blog than just that they've been told it's necessary," Lightfield says. "Companies should start the process of creating a blog by researching, planning and setting specific goals. Their homework will pay off with an informative, compelling blog that will keep readers - and customers - coming back post after post."