California Democratic Party calls Kimberly Ellis' request for arbitration in election dispute a 'Hail Mary pass'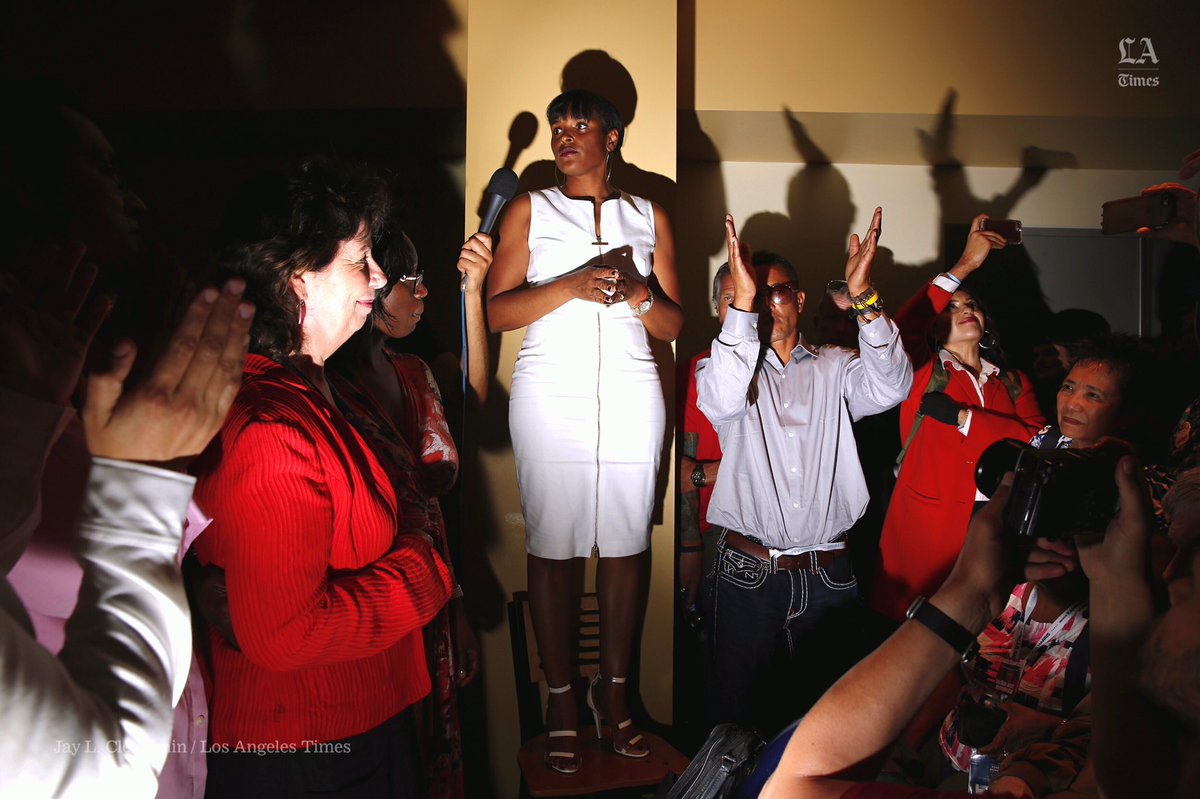 Kimberly Ellis, who has spent nearly three months contesting the results of the race for California Democratic Party chairperson, on Tuesday called on the party to enter binding arbitration to end the dispute.
"If their goal is to avoid a legal battle, here it is. The ball is in their court," she said in a statement.
Mike Roth, a state party spokesman, said the party would follow its existing rules on electoral challenges rather than enter arbitration.
"Ms. Ellis is now deep in her own end zone and throwing a desperate Hail Mary pass in hopes of changing the outcome of an election that she lost fair and square," Roth said. 
Ellis, a progressive Bay Area organizer, narrowly lost the race to long-time party activist Eric Bauman during an election held during the state party's annual convention in May in Sacramento. She never conceded the race, and her campaign has repeatedly and unsuccessfully contested the results, alleging ballot stuffing, bias and corruption on the part of the California Democratic Party.
Most recently, the party's six-member compliance review commission in late July reviewed 355 ballots deemed questionable out of the roughly 3,000 cast, invalidated 47 of them, and affirmed Bauman's victory in the contest. He won by 1.9%.
Two days later, Ellis announced her intention to appeal the decision, a move widely viewed as a precursor to a lawsuit. That appeal will be decided later this month by the party's credentialing committee.
On Tuesday, she proposed binding arbitration as an alternate option.
"Between the public statements and back channel messages, we're told the Party doesn't want a lengthy and expensive legal battle. We agree — so here's another approach," Ellis wrote.
The bitter campaign between Bauman and Ellis exposed schisms in the state Democratic Party that echo the divide between supporters of Hillary Clinton and Bernie Sanders during the 2016 presidential primary. Some party leaders worry that the infighting will hobble the party, which dominates California politics and is at the center of the opposition to President Trump.
Latest updates
Copyright © 2017, Los Angeles Times