This is Essential Politics, our daily look at California political and government news. Here's what we're watching right now:
California gubernatorial candidates call for a change in approach to public safety policies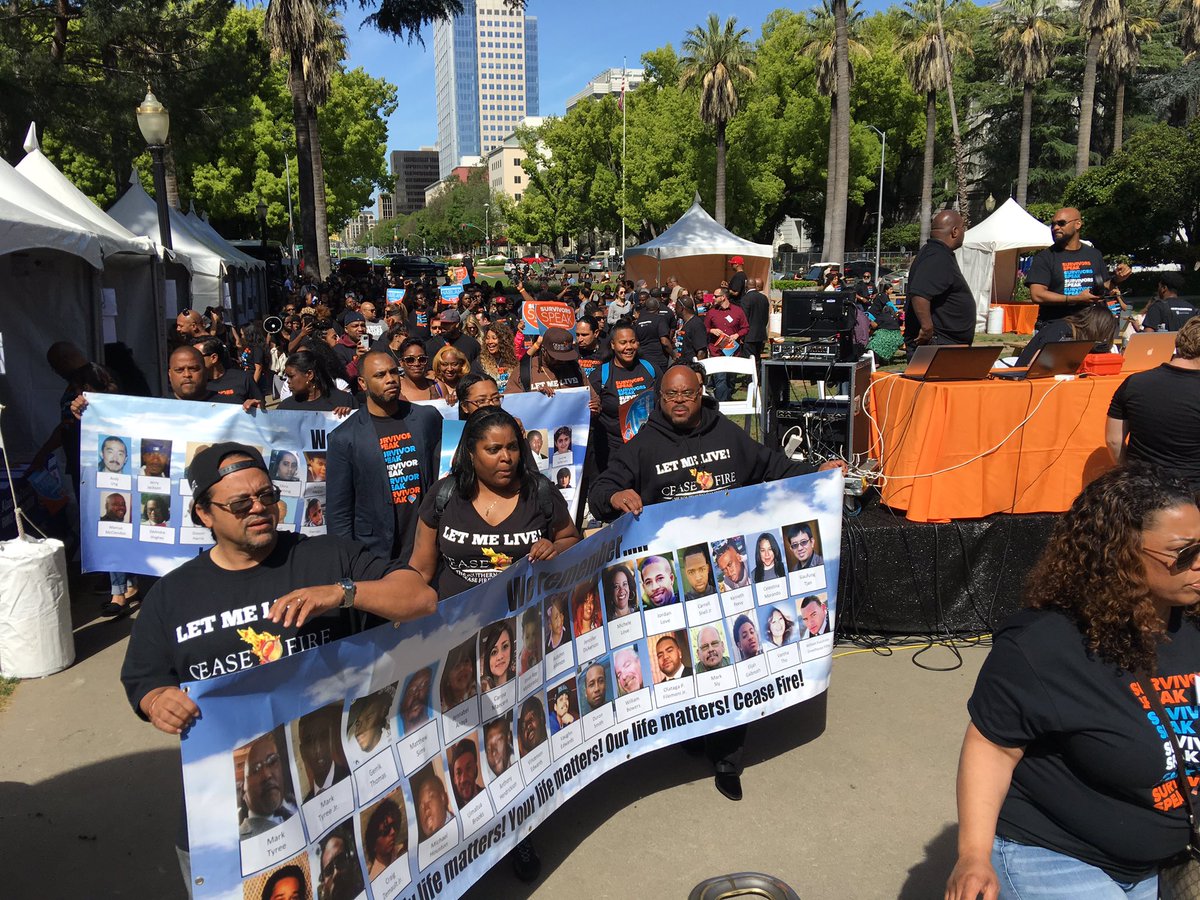 Candidates in California's 2018 race for governor on Tuesday sounded off on their support for mental health services, rehabilitation programs and an approach to criminal justice that puts victims at the center of policy.
At a community forum hosted by the group Crime Survivors for Safety and Justice, State Treasurer John Chiang, former Los Angeles Mayor Antonio Villaraigosa and Lt. Gov. Gavin Newsom were quizzed on their public safety priorities as the state has moved to loosen sentencing, reduce prison overcrowding and provide greater assistance to offenders re-entering society.
The event, held at a Sacramento hotel, was part of a two-day conference that brought hundreds of crime survivors and victims advocates to the state Capitol. Participants marched, rallied and lobbied lawmakers to carry legislation that focuses on treatment, not incarceration.
All of the candidates spoke of the need to tackle the vast income inequality across the state that can lead children in some neighborhoods into gangs, drugs and the prison pipeline. Chiang and Villaraigosa touched on their upbringings and personal experiences with crime.
Chiang, the eldest son of Taiwanese immigrants who grew up in Chicago and New York, described the discrimination his family faced as they moved up the socioeconomic ladder. He spoke of the death of his sister, Joyce, a federal immigration lawyer who disappeared and was found slain in 1999.
"My family is Catholic," he told the audience of about 500 people. "We believe in redemption. We believe in hope. We also believe in being serious on crime."
Villaraigosa said he was raised by a single mother and grew up in a home with domestic violence and alcoholism. He called for intervention programs that give young people second chances, like the kind he said had allowed him to become an elected official, though he had once dropped out of school.
He said he was one of the few to take on the death penalty and tough-on-crime policies as president of the American Civil Liberties Union of Southern California in the 1980s and '90s.
And he drew applause and cheers from the audience as he spoke of his efforts to counter gang violence in South Los Angeles.
"I think we need to invest in people again," he said. "We have to educate our kids, support our families, address the poverty."
Newsom, a former mayor of San Francisco who once served as a member of the San Francisco Board of Supervisors, also cited his long-standing opposition to the death penalty and his support for Proposition 47, a sweeping 2014 ballot measure that reduced punishment for lower-level drug and theft crimes.
Praising crime survivors for changing the narrative on criminal justice policy, he said he would advocate for early intervention programs, such as the wellness center initiative he implemented at San Francisco public schools.
"I am committed to funding these priorities because it is the right thing to do," he said. "I am committed to funding these priorities because they are long overdue. I am committed to funding these priorities because they work."
Latest updates
Copyright © 2018, Los Angeles Times