Gun-control advocate and shooting victim Gabrielle Giffords endorses Kamala Harris for U.S. Senate
Gun-control advocate and former U.S. Rep. Gabrielle "Gabby" Giffords, who was shot during a 2011 outdoor appearance in her Arizona district, on Thursday endorsed state Atty. Gen. Kamala Harris in California's U.S. Senate race.
Giffords announced her endorsement of Harris during a morning news conference in Beverly Hills. Her husband, retired Navy Capt. Mark E. Kelly, a former space shuttle astronaut, also endorsed Harris.
Six people were killed and 12 others wounded in the Tucson shooting rampage that left Giffords severely injured. Giffords retired from Congress following the shooting and with Kelly founded Americans for Responsible Solutions, a political action committee that advocates for increased gun control.
Giffords' assailant, Jared Loughner, had been diagnosed with paranoid schizophrenia. He was sentenced to life in prison in November 2012.
The Harris campaign has criticized her rival in the Senate race, U.S. Rep. Loretta Sanchez (D-Orange), for voting in favor of legislation in 2005 that shielded the gun industry from liability for the criminal or negligent acts of gun owners with certain exceptions.
The law, the Protection of Lawful Commerce in Arms Act, was approved by Congress and signed by President George W. Bush. The bill superseded existing laws in California and other states that allowed victims of gun violence to sue gun makers and dealers. 
The Brady Campaign to Prevent Gun Violence also has endorsed Harris in the Senate race, and the group's president, Dan Gross, referred to the 2005 vote by Sanchez when the endorsement was announced.
Harris also has faced criticism on the gun issue, however. The state auditor as recently as 2015 criticized the state Department of Justice, overseen by Harris, for delays in determining whether potentially dangerous people own guns in violation of state law. The backlog posed a  "continued risk to public safety," according to an auditor's report.
The Justice Department cross-references databases to find people who legally purchased guns before they became ineligible under state law because of a severe mental illness or their criminal history. Californians on the banned list have their guns confiscated by law enforcement authorities.
"No endorsement can hide Kamala Harris' failed record to keep guns away from criminals and people with mental illness putting public safety at risk," Sanchez campaign spokesman Luis Vizciano said in a statement  released Thursday afternoon. 
After Thursday's press conference, Harris was asked about her position on Proposition 63, which would require background checks on people purchasing ammunition, outlaw ammunition magazines that hold more than 10 rounds and provide a process for taking guns away from Californians convicted of felonies.
Harris said because her office is responsible for writing the title and summary voters see on the ballot she was not taking a position on the proposition.
She said she is in favor of expanded gun safety laws like universal background checks, however.
"It is just reasonable to say that we want to know if someone has been convicted of a serious or violent felony before we let them purchase a lethal weapon," she said.
Harris also declined to comment about Wells Fargo & Co., which was sanctioned by state Treasurer John Chiang Wednesday over the bank's fake accounts scandal.
"I cannot talk about any of our investigations," she said.
Latest updates
More from politics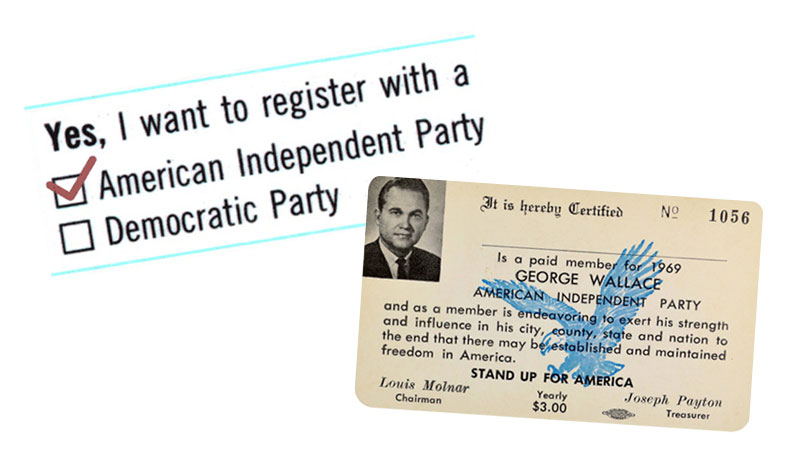 Follow every step of the 2016 presidential election with the Los Angeles Times Trail Guide.
Copyright © 2017, Los Angeles Times