Two teenage boys got the scare of a lifetime when a bear sauntered into a vacation home, interrupting their Saturday night TV-watching, to help itself to a meal of taco meat, two pints of ice cream and crackers.
Clayton Kershaw passes Sandy Koufax on the Dodgers' all-time wins list and benefits from a deluge of offense in a 16-3 win over the Toronto Blue Jays.
Sophomore JT Daniels is chosen by USC coach Clay Helton to be the Trojans' starter at quarterback. Daniels started 11 games last season.
The Clippers and Tyronn Lue have agreed on terms to have the former Cavaliers coach join the staff as a top assistant.
Galaxy reserves see plenty of playing time as team falls to Cruz Azul, 2-1, in the Leagues Cup semifinals.
Taylor Swift's last four albums have each sold more than 1 million copies in the first week, but "Lover," due Friday, is predicted to do considerably fewer.
A fourth "Matrix" movie is in the works at Warner Bros., with Keanu Reeves reprising his role as Neo and with the film's co-creator, Lana Wachowski, also on board.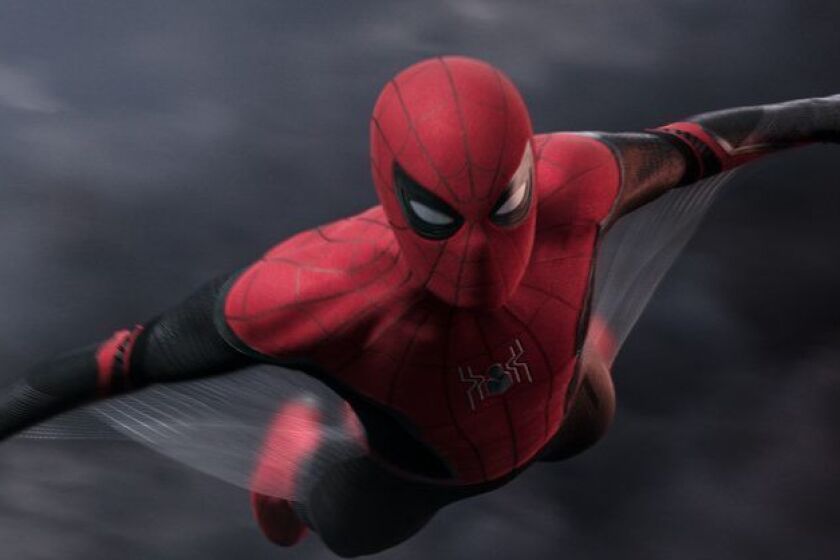 The breaking off of talks between Disney and Sony Pictures means Spider-Man will not appear in the Marvel Cinematic Universe going forward.
English actor and musician Johnny Flynn will portray David Bowie in Salon Pictures' upcoming biopic "Stardust," also starring Jena Malone and Marc Maron.
Delicious bites, drinks, chef demos, music and more are in store at this weekend-long food festival.

See, hear and interact with world-class authors, celebrities, chefs and newsmakers as they discuss their books and tell their stories.
A California bill could limit the local damage caused by U.S. gutting of the Endangered Species Act. So what are we waiting for?

Illegitimacy only emboldens the followers of a charismatic leader. It worked for Epstein and it's working for autocrats around the globe.
Los datos muestran que las tasas de denegación de las visas H-1B para trabajadores se han más que cuadruplicado en los últimos años.

Estados Unidos extenderá por otros 90 días un estrecho conjunto de exenciones que protegen a las redes rurales y a otros clientes estadounidenses de la prohibición de hacer negocios con Huawei de China, dijo el lunes el secretario de Comercio Wilbur Ross.
In a small town, it can be hard to be any kind of different. But sometimes a person can be so much a part of the fabric of life that he sets his own rules.

Mike Denering's brushstrokes are everywhere as one of Hollywood's last scenic painters. He's tried to retire, but the movies keep drawing him back.