Female mayors are not only much more likely to face violence or abuse, but are also more likely to experience abuse of a sexualized nature.
Police say a security guard shot and killed a man suspected of fatally shooting a woman and injuring 15 more people outside a bar in Kansas City, Mo.

The Los Angeles artist who outcools the skinny girls, Gabriela Ruiz delivers surreal DIY visions of herself in "Full of Tears" at the Vincent Price Art Museum.
You can take Joaquin Phoenix, Renée Zellweger, Brad Pitt and Laura Dern to the bank for Oscars. But "Parasite" has renewed momentum with two standing ovations at the SAG Awards.
George Lucas' art museum acquires the Separate Cinema Archive, which includes 37,000 items of black film history.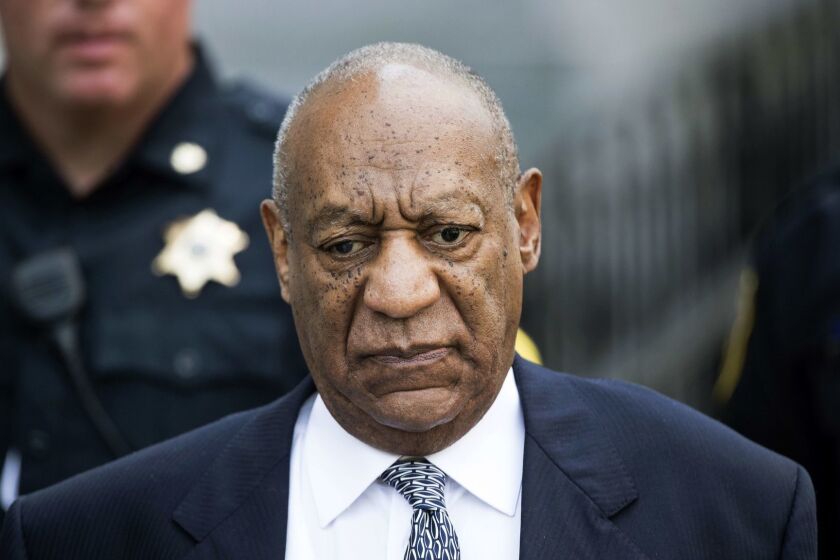 'Chasing Cosby,' a new podcast, collects the firsthand accounts of women who say they were drugged and assaulted by Bill Cosby.
Kyle Kuzma was once thought of as an offense first guard, but he's proven to his Lakers teammates he can be just as effective on the defensive end of the floor.
The Las Vegas Raiders certainly has a ring to it and NFL Commissioner Roger Goodell noted the possibility of Las Vegas hosting the Super Bowl.
Follow along and ask questions as Arash Markazi interviews celebrities and players, hits up parties and checks out the best food ahead of Super Bowl LIV.
Malaysia has sent back 150 containers of plastic waste to 13 mostly wealthy countries, including the United States.
A man shot and killed two police officers as they responded to a domestic incident in Honolulu. Moments after the shooting, the house was set on fire, possibly by the suspect.
More than a thousand Central American migrants marooned in Guatemala are preparing to walk en masse on Monday across a bridge leading to Mexico in an attempt to convince authorities there to allow them safe passage through the country.
China reported Monday a sharp rise in the number of people infected with a new coronavirus, including the first cases in the capital. The outbreak coincides with the country's busiest travel period, as millions board trains and planes for the Lunar New Year holidays.
Scholars are building a record of memories from the Armenian diaspora that chronicle an often untold perspective on life under the Ottoman Empire.

Tommy the horse was so weak after the Thomas fire, adoption was uncertain. Then he met Anne Scioscia.
Major studios are once again preparing for WGA strike, but much has changed since the last walkout in 2007-2008.

Rick Singer's pitch: For a fee he could help get children of affluent parents onto USC, UCLA teams, even if they didn't play the sport. Most didn't.