Pete Buttigieg is also rising among California Democratic primary voters, a poll for The Times finds. Michael Bloomberg is the most unpopular candidate.
'His wrongdoing strikes at the very heart of our Constitution,' the House speaker says. 'Our democracy is what is at stake.'
President Trump asked the Supreme Court on Thursday to void a subpoena from the House of Representatives seeking his financial records from his accounting firm. The Constitution shields him from any financial disclosure, his lawyers assert.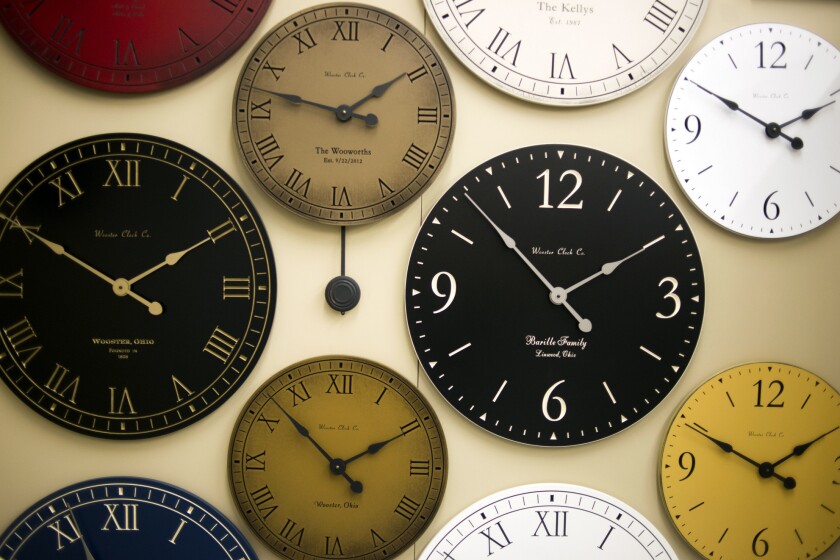 Time-restricted eating, a form of intermittent fasting, appears to benefit people with metabolic syndrome, who are at a higher risk of diabetes, heart disease, and stroke.
The shooter was identified as 22-year-old G. Romero, according to a military official who spoke on condition of anonymity to provide details that had not been made public.
Former "America's Got Talent" judge Julianne Hough commends copanelist Gabrielle Union and NBC for investigating the talent show after a series of complaints.
As a small town mail clerk faced with losing her job, the Spirit Award-nominated Karen Allen is quietly remarkable.
Justin Bieber regrets saying "really hurtful things" when he was younger, and now the pop star, 25, wants fans to take a stand against racism.
Noémie Merlant and Adèle Haenel play an 18th century painter and her subject who fall in love in Céline Sciamma's exquisite new movie.
A serial jailhouse informant helped send a likely innocent man to Florida's death row, proving again that the death penalty is irredeemably flawed.

Republicans scoffed when Democrats asserted during Wednesday's impeachment hearing that the facts weren't in dispute. But the Democrats are right.
Kentavious Caldwell-Pope has pushed through dark times and emerged better for it. With LeBron James go-to guy, Caldwell-Pope has learned to just play basketball again.
Former Spectrum SportsNet reporter Kelli Tennant files to have her lawsuit against Sacramento Kings coach Luke Walton dismissed, four months after an NBA inquiry found insufficient evidence to support her claims.
The San Francisco 49ers have suspended radio analyst Tim Ryan for one game for suggesting Baltimore Ravens' Lamar Jackson gets an advantage from his "dark skin."
The Galaxy will open the 2020 MLS season in Houston against the Dynamo on Feb. 29; LAFC hosts David Beckham's Miami expansion team the next day.
Welcome to the Los Angeles Times' 2019 holiday gift guide, where our editors and writers are sharing their favorite gifts to give — and receive!