Rep. Adam B. Schiff of Burbank, the lead impeachment manager for House Democrats, read a quote from Founding Father Alexander Hamilton, to argue that Trump was just the sort of despot the Framers had in mind in drafting the Constitution's impeachment clause.
The days of passengers bringing rabbits, turtles and birds on airplanes as support animals could be ending. Trained dogs get the seal of approval.

More than 147 million people's credit data were exposed during Equifax's 2017 breach. Wednesday is the deadline to file a claim.
Democrats are reportedly considering a deal with Republicans that would have both John Bolton and Hunter Biden testify at Trump's impeachment trial.
Prosthetics guru Kazu Hiro and the 'Bombshell' makeup team reshaped faces, eyes, noses and hairlines to turn Charlize Theron and others into Fox News staff.
No songs from Taylor Swift's first six studio albums are featured in the trailer for her Netflix documentary, "Miss Americana," set to premiere at Sundance.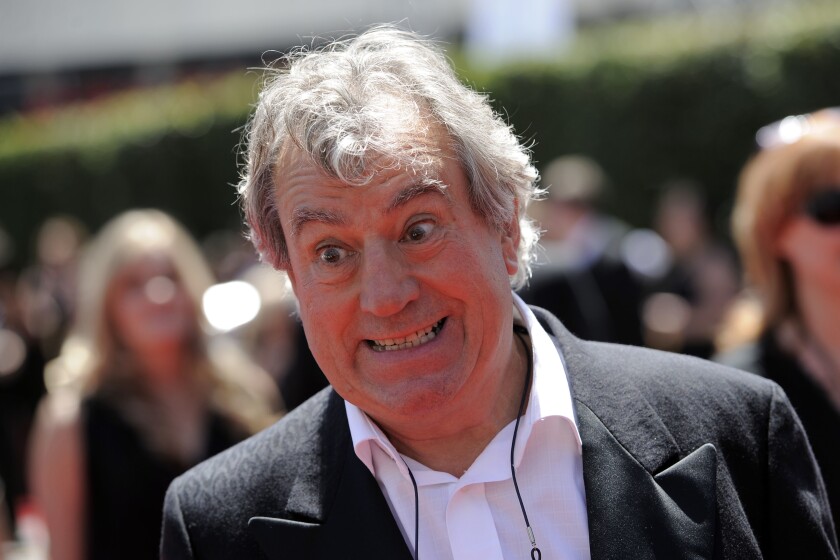 Jones' agent says he died Tuesday evening. In a statement, his family said he died "after a long, extremely brave but always good-humored battle with a rare form of dementia, FTD."
Lakers legend Kobe Bryant thinks WNBA stars Diana Taurasi, Maya Moore and Elena Delle Donne are among the female players who could thrive in the NBA.
Barry Bonds and Roger Clemens did not make the vote, leaving them with one more year of eligibility.
You could see by his outfit that Larry Walker wasn't expecting to join Derek Jeter in the baseball Hall of Fame on Tuesday.
U.N. is calling for a U.S. investigation into information that suggests Bezos' phone was hacked after receiving a file sent from the crown prince's WhatsApp account.

Byun Hui-su, a staff sergeant who underwent gender assignment surgery, was dismissed from the military due to 'mental and physical disability.'
Scholars are building a record of memories from the Armenian diaspora that chronicle an often untold perspective on life under the Ottoman Empire.
The rich Californian's spending is yielding support in a few key states, like South Carolina. The long-shot Democrat also shows some ability to connect with voters.

SoFi Stadium, the under-construction home of the Rams and Chargers, continues to move toward completion, but what impact will it have on Inglewood?