Bernie Sanders and Michael R. Bloomberg are facing attacks in the debate in Charleston as presidential candidates jostle for position in Saturday's South Carolina primary. Our live analysis includes reporters, a columnist and Times subscribers.
Bernie Sanders has broad support among communities of color in California, a new poll finds. Among Democratic hopefuls, Joe Biden and Michael Bloomberg trail Sanders.
The candidates sparred over healthcare, experience, sexism and transparency, often taking jabs at the former New York Mayor Michael Bloomberg and each other.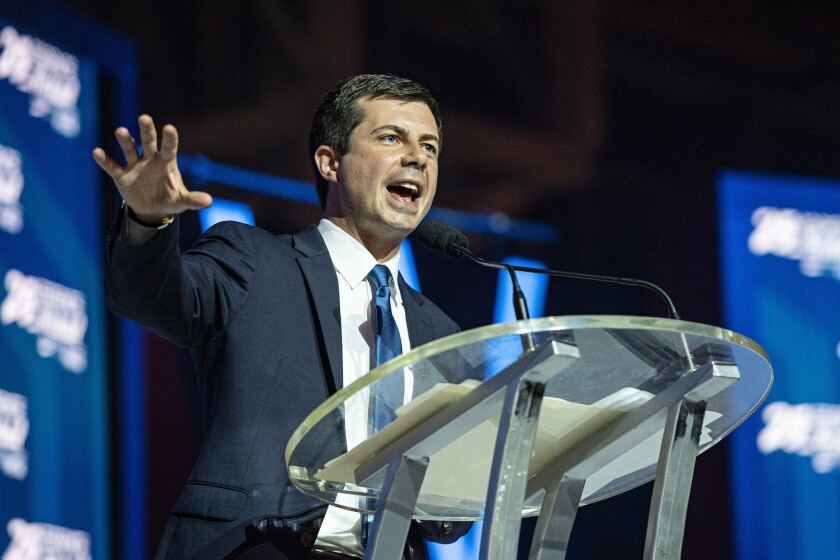 Pete Buttigieg proposes eliminating the Trump administration's cap on the state and local tax deduction, which disproportionately impacts residents of high-tax states such as California.
National Transportation Safety Board chairman blasts Tesla and 'government regulators' for jeopardizing traffic safety over Tesla's Autopilot feature.

Harvey Weinstein was convicted of rape and committing a criminal sexual act in New York, and could face up to 25 years in prison when he is sentenced in March.
Unless Democrats want President Trump to define Sanders in the fall, they'd better start subjecting the democratic socialist to harsher scrutiny.
Get all the Lakers news you need in Tania Ganguli's weekly newsletter.
You may occasionally receive promotional content from the Los Angeles Times.
Telecom companies will do everything possible to protect shareholder value. That means offsetting losses in TV subscribers by increasing revenue from internet-only customers.

California Gov. Gavin Newsom enacted new vaccine laws last year amid near-constant protests. But there's uncertainty about how to interpret and implement them.