NPR book reviewer Alan Cheuse in a coma after car accident in California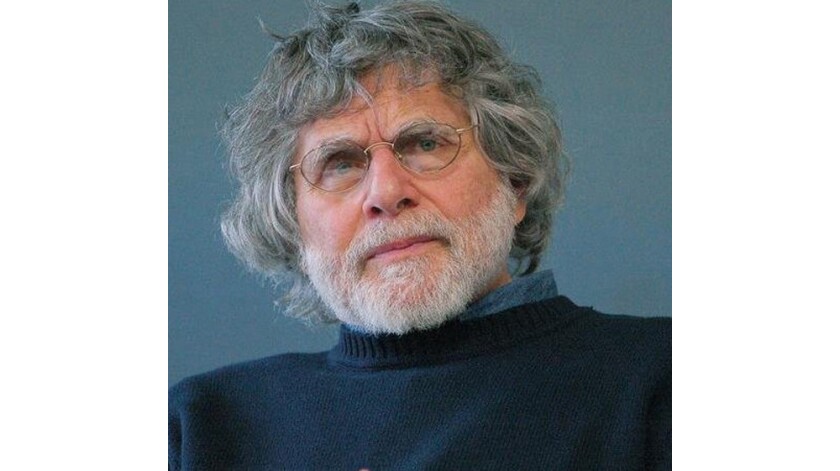 Author and NPR book commentator Alan Cheuse is in a coma after a serious car accident in California. Cheuse was driving from the Squaw Valley Writers Workshop in Nevada City to Santa Cruz when he was seriously injured on Highway 17.
Cheuse's family has set up a page on Caring Bridge where they can share updates about his condition and people can leave notes (but they note that donations made there will not go to them).
After the accident, which occurred last Tuesday, Cheuse was taken to the hospital with broken ribs and broken vertebrae in his neck. "While at the hospital, last Friday afternoon he suffered bleeding in his brain, an acute subdural hematoma," his daughter Emma wrote on Saturday. "He had emergency brain surgery on Friday and is now in an intense and critical recovery period."
According to Monday's update, Cheuse has been taken off full sedation but remains in a coma. "He's still in a coma but appears very peaceful and as if in a deep sleep that is important for his brain to be able to heal. We are pleased to say that he's had some improvement in his response tests," Emma writes. "... He is stable and the doctor says that Dad is where he needs to be to have a reasonable chance of recovery. We are still in a critical period. A long road ahead of course but even still we are feeling as good as can be with this morning's report."
On Facebook, novelist Amy Tan wrote: "'Prayers for the Living' is the latest novel of NPR book commentator Alan Cheuse. And right now Alan needs many of your prayers." She urged people to share news of his accident via social networks.
On the Caring Bridge page, writer Anne Lamott expressed her concern. "Wow, just saw him. Am lifting him and his family in prayer. Xo Annie," she posted.
Cheuse's novel "Prayers for the Living" was published in March by Fig Tree Books. Cheuse was scheduled to do an event for the book Sunday at the Jewish Community Library in San Francisco; the event was canceled.
Cheuse regularly reviews books on NPR's "All Things Considered" and is a professor at George Mason University in Virginia.
"Right now, Alan needs everyone to be thinking of him and sending love, thoughts and healing energy," his daughter writes. "No flowers please. Cards or notes or poetry etc. can be sent to the hospital at Santa Clara Valley Medical Center."
Twitter: @paperhaus
---
Get the latest news, events and more from the Los Angeles Times Book Club, and help us get L.A. reading and talking.
You may occasionally receive promotional content from the Los Angeles Times.