Books: Raymond Chandler rebooted, a true view of Appalachia and more
Books Editor
Hi, I'm Carolyn Kellogg, books editor of the L.A. Times, with the news in books this week.
THE BIG STORY
Raymond Chandler's iconic private detective Philip Marlowe has been rebooted before, not particularly successfully, which made Lawrence Osborne reluctant, at first, to take the case. But as the British writer explains to journalist Ross Davies — over drinks in Bangkok — he found a way in with "Only to Sleep," which publishes Tuesday. In the novel, it's 1988 and Marlowe is retired, living in Mexico and feeling disconnected from the world around him when he gets involved with a murder investigation. Davies has a delightful sense of place and personality — don't miss it.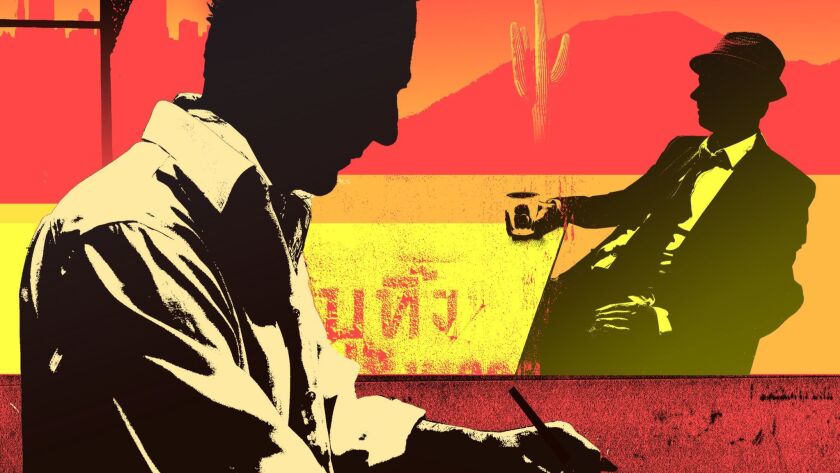 THE BIG REVIEW
After the presidential election, many readers in Southern California turned to books to try to better understand the Red States that elected him; one of those, JD Vance's "Hillbilly Elegy," is in its 76th week on our bestseller list. There are other narratives, however — particularly "What You Are Getting Wrong About Appalachia" by Elizabeth Catte, reviewed this week by native daughter Leah Hampton. She also takes a look at the novel "Whiskey & Ribbons" by Leesa Cross-Smith as an example of the kind of home-grown narratives that often get less attention from readers on the coasts.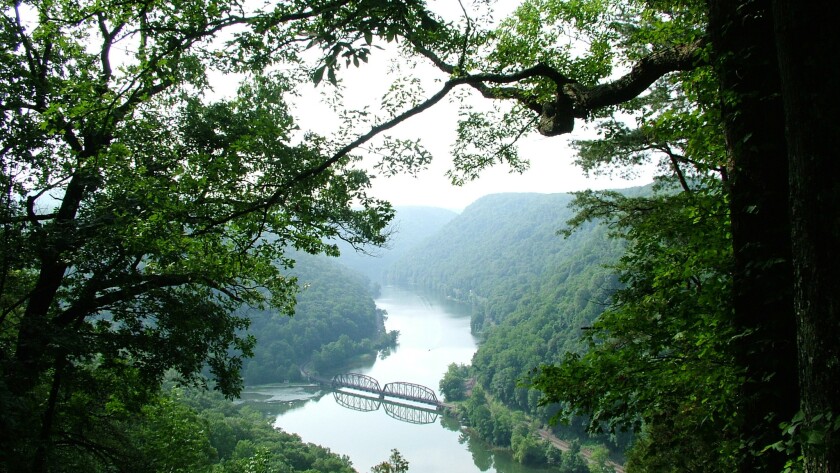 BESTSELLERS
For the fifth week running, the No. 1 bestseller in fiction is "The President Is Missing" by Bill Clinton and James Patterson.
Having debuted a week earlier, David Sedaris' "Calypso" is doing the former president and mega-selling author one better — it's the No. 1 bestseller in nonfiction this week, after six weeks on the list. Sedaris' previous book, "Theft by Finding: Diaries (1977-2002)," returns to the bestseller list as well, landing at No. 8.
You can find all the books on our bestseller lists here.
MORE IN BOOKS
The novel "The Shades" by Evgenia Citkowitz is thrilling and hushed, writes Scott Cheshire in our review.
The Times' Tre'Vell Anderson talks to Michael Arceneaux about his debut memoir, "I Can't Date Jesus" — and gets in a few questions about Beyoncé.
Sean Spicer is not hiding in the bushes any longer: President Trump's former press secretary is doing lots of publicity for his forthcoming book, "The Briefing: Politics, the Press, and the President."
California Senator Kamala Harris has a book of her own on the way; "The Truths We Hold: An American Journey" is coming in January.
Stephen King jumped into politics by voicing support for Sen. Ted Cruz's Democratic opponent Beto O'Rourke. In turn, Cruz swiped at the bestselling author in this King-Cruz Twitter feud.
Twitter isn't just for fighting: It's where the Tony Award-winning creator of the musical "Hamilton," Lin-Manuel Miranda, has been posting morning and evening affirmations that remind his followers to be joyful and creative. Those tweets — with illustrations by Jonny Sun — will be collected in a new book, "Gmorning, Gnight!: Little Pep Talks for Me & You," coming in October.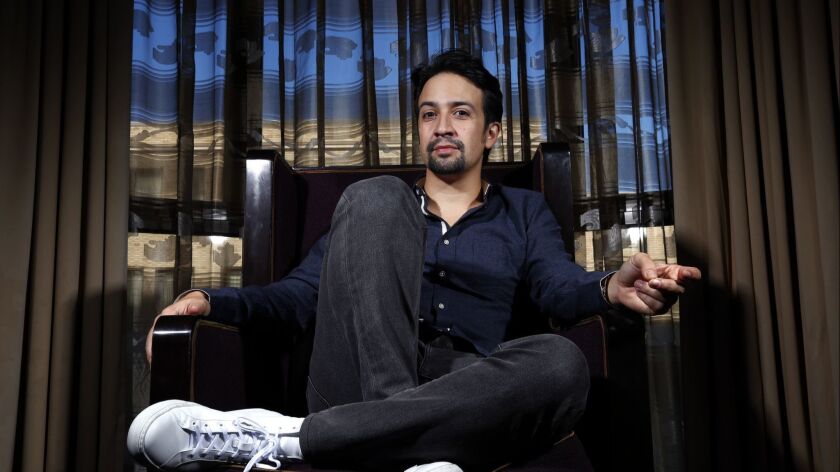 Thanks for reading!
---
Get the latest news, events and more from the Los Angeles Times Book Club, and help us get L.A. reading and talking.
You may occasionally receive promotional content from the Los Angeles Times.