Books: The trouble with publishing accused harassers; Ernie, Bert and authorial intent; the Brown family dynasty; and more book news
Books Editor
Welcome! It's sunny here in El Segundo. I'm Carolyn Kellogg with not one but two essays from Critics at Large this week, because it has been a big week for cultural questions in the world of books. Let's get started.
THE FIRST BIG ESSAY
Critic at Large Laila Lalami looks at two big recent essays from men accused of sexual harassment, broadcasters Jian Ghomeshi (in the New York Review of Books) and John Hockenberry (in Harper's). "The decision to give prime space to accused predators may seem puzzling, but it has a lot to teach us about which stories are valued in the culture and which are not," Lalami writes. She discusses an interview with the editor of the New York Review of Books, Ian Buruma, who found Ghomeshi's story appealing, and ran it on the cover of an issue titled, "The Fall of Men." Buruma, as you may have heard, subsequently left his position as NYRB editor, all in the space of a week.
THE OTHER BIG ESSAY
Ernie and Bert are gay, a former writer for "Sesame Street" said this week. No they're not, said Frank Oz, the puppets' creator. Who gets to decide? And how much does it matter? That's what Critic at Large John Scalzi asks in this clever and insightful essay about the characters we love and author intent.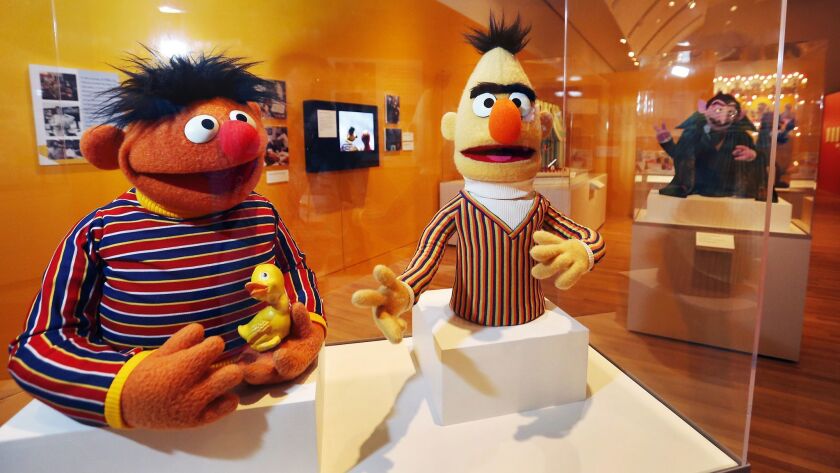 BESTSELLERS
Reaching the top of the fiction list is "French Exit" by Patrick deWitt, who spoke with The Times about the book (and more) on the eve of its publication.
Entering the nonfiction list at No. 2 is "Fear: Trump in the White House" by veteran journalist Bob Woodward. Simon & Schuster announced this week that it's the publisher's fastest-selling book ever, with 1.1 million copies sold nationwide in its first week.
You can find all the books on our bestseller lists here.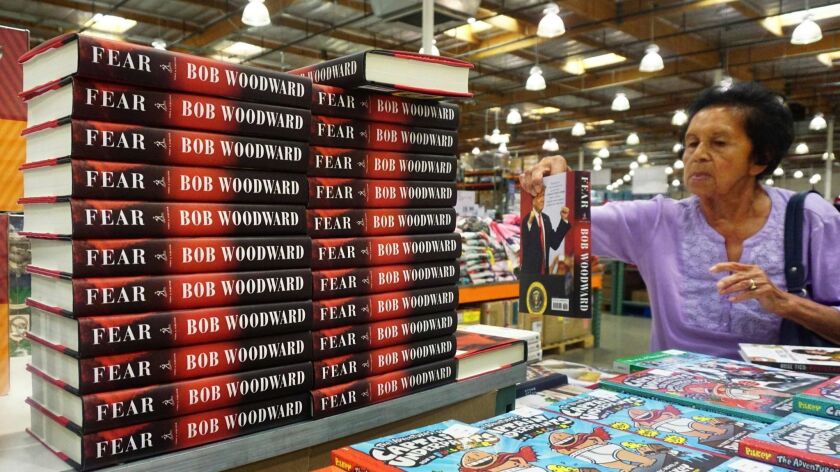 THE BIG REVIEW
Miriam Pawel's book "The Browns of California" looks at the family dynasty of Pat and Jerry Brown, the father-son governors who could hardly have been more different if they'd been from different parties. It's not just a history, writes reviewer Nathan Deuel, because Pawel shows that "the Brown family and its home state of California [are] so key to understanding where America is and where it might be headed."
MORE IN BOOKS
Stormy Daniels' book "Full Disclosure" will be out Oct. 2, but the British newspaper the Guardian got hold of a copy and revealed some of its dirty parts — those about Donald Trump. The adult film actress says her alleged encounter with the not-yet-president was "the least impressive sex I've ever had."
In print this week is Walton Muyumba's review of "One Person, No Vote," scholar Carol Anderson's devastating portrait of voter disenfranchisement in America. The book, Muyumba writes, "is history as old-fashioned, coldblooded jeremiad: a lamentation about American democracy in crisis."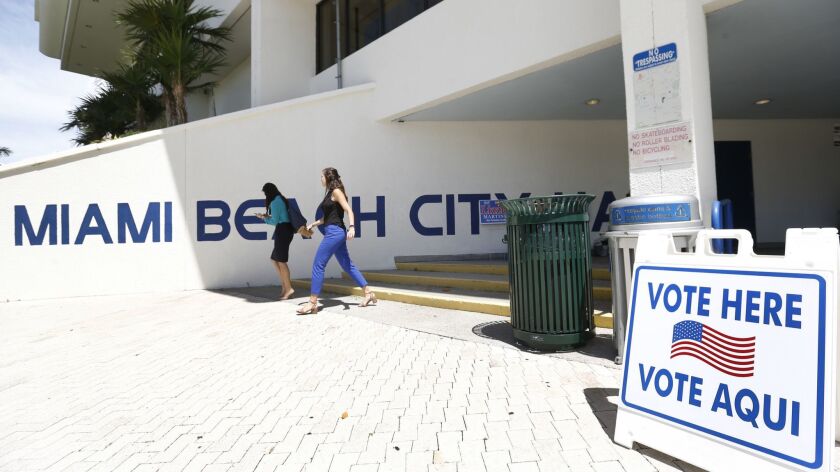 Thanks for reading!
---
Get the latest news, events and more from the Los Angeles Times Book Club, and help us get L.A. reading and talking.
You may occasionally receive promotional content from the Los Angeles Times.