5 debut novelists you won't want to miss at the L.A. Times Festival of Books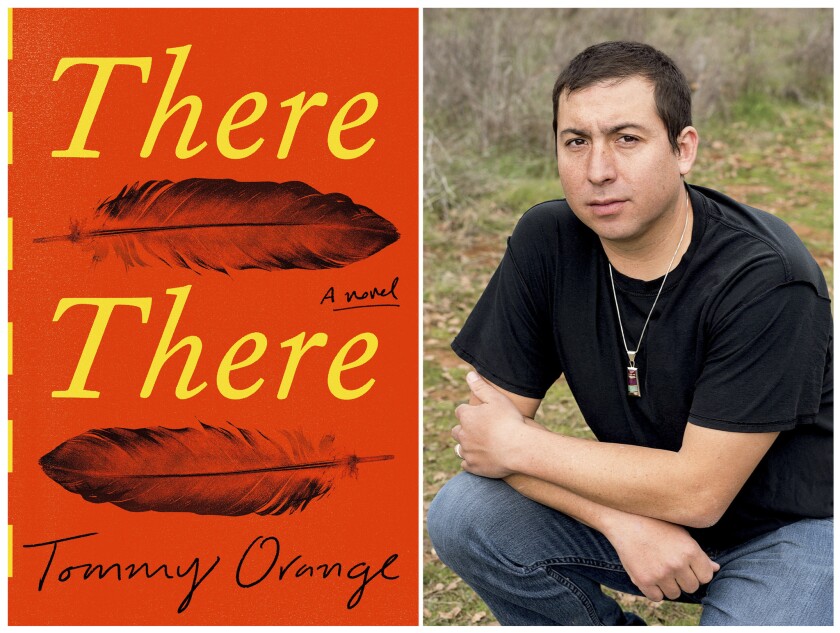 Every year, the Los Angeles Times Festival of Books brings some of the world's most acclaimed authors, artists and performers together for one unforgettable weekend. It's a chance for book-loving Angelenos to see, in the flesh, the writers who have educated and entertained them.
This year's festival, which takes place Saturday and Sunday at USC, has its share of literary stalwarts — authors including Dave Barry, Erica Jong and Tayari Jones, who have been part of the book scene for years. But it also features some writers who have just started their careers in literature, and whose names are likely to become familiar to readers over the next few years.
L.A. Times Festival of Books is back! Check out the lineup for our massive literary event launching April 13 and 14 at the USC campus. »
Here are five debut novelists you might want to check out at this year's festival:
Katya Apekina: Los Angeles translator and screenwriter Apekina won rave reviews for her debut novel, "The Deeper the Water the Uglier the Fish," which was published in September by Ohio indie press Two Dollar Radio. Apekina's book, which tells the story of two Louisiana sisters who move in with their father in New York after their mother's suicide attempt, is a finalist for the L.A. Times Book Prize for first fiction. She'll be appearing on a panel called "Fiction: The Trouble Starts at Home," moderated by Diana Wagman, on Saturday at 4:30 p.m.
Dana Czapnik: "The Falconer," the first book from New York sportswriter and author Czapnik, follows Lucy Adler, a 17-year-old girl who spends her days playing basketball and eventually falls in with two bohemian artists. Czapnik is part of a panel called "Writing Writers: Novels About Struggling Artists," moderated by former Times staff writer Agatha French, on Saturday at 2:30 p.m.
Ling Ma: Ma's debut novel, "Severance," a post-apocalyptic satire about a New York millennial who is one of the sole survivors of a biological catastrophe that wipes out most of the world, was one of the most talked-about books of 2018 and won the prestigious Kirkus Prize for fiction. Ma will appear on the panel "Dystopian Fiction: It's the End of the World as We Know It," moderated by Los Angeles author Mark Haskell Smith, on Sunday at 10 a.m.
Tommy Orange: The Oakland-born author took home the National Book Critics Circle John Leonard Prize and the 2019 Hemingway Foundation/PEN Award for his first book, the novel "There There," which follows a group of Native Americans attending a powwow in Northern California. Orange, whose book is a finalist for the L.A.Times Book Prize for first fiction, will appear in conversation with author Natashia Deón on Saturday at 1 p.m.
Jordy Rosenberg: University of Massachusetts professor Rosenberg took the literary world by storm last year with his debut novel, "Confessions of the Fox," about a scholar who discovers a manuscript that appears to be an autobiography of a notorious pair of 18th-century British thieves. Rosenberg will appear on a panel called "Calamity and Chaos," moderated by Los Angeles City College professor Doug Dutton, on Sunday at 11:30 a.m.
---
Get the latest news, events and more from the Los Angeles Times Book Club, and help us get L.A. reading and talking.
You may occasionally receive promotional content from the Los Angeles Times.