Romance author Nora Roberts sues Brazilian writer, claiming plagiarism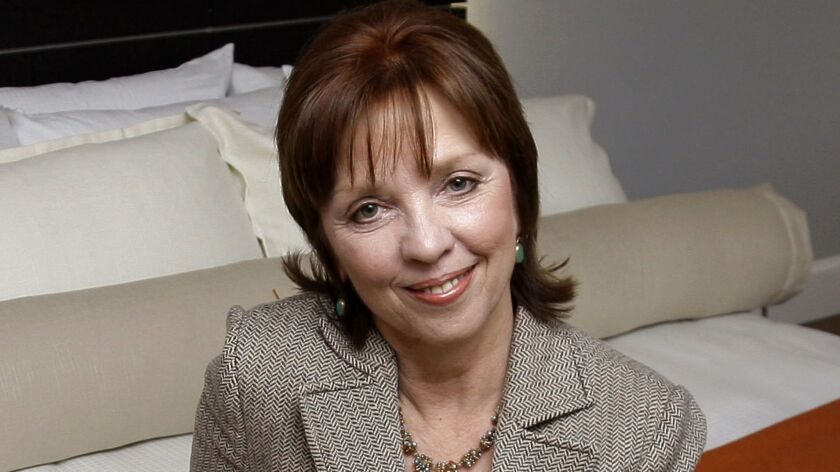 Nora Roberts, one of the world's most successful romance novelists, has filed a lawsuit against author Cristiane Serruya, who she claims plagiarized her work, the Associated Press reported.
In the lawsuit, filed in Serruya's home country of Brazil, Roberts claimed that Serruya's books are a "patchwork" of language lifted from Roberts' work. Roberts is seeking at least $25,000 in damages, which she says she will donate to a Brazilian charity that promotes literacy, should she win, according to the New York Times. Roberts has been outspoken in her disdain for Serruya, who has been accused of plagiarizing from more than 40 romance authors. "She's a blood leech sucking on the body of the writing profession," Roberts wrote on her blog.
Serruya's books first came under fire in February, when bestselling romance author Courtney Milan accused the author of plagiarism on Twitter. In a blog post, Milan, a lawyer, highlighted passages from Serruya's books that were identical to ones in Milan's novel "The Duchess War."
"Cristiane Serruya has to be the biggest idiot out there," Milan wrote. "I've sold several hundred thousand copies of this book. I've given away several hundred thousand copies on top of that. Does she think that readers are never going to notice her blatant plagiarism?"
After Milan's tweets, Twitter users unearthed several more passages from Serruya's books that appeared to have been plagiarized from other authors, using the hashtag #CopyPasteCris. Serruya blamed the apparent plagiarism on a ghostwriter who she hired from Fiverr, an online marketplace for freelance creative workers.
Serruya denied plagiarizing from Roberts in an interview with the AP. "My books are big," she said. "In a book of 120,000 words it's difficult to know how many supposedly came from a work of Nora Roberts." Roberts also blamed Amazon, where Serruya sold her self-published books, for failing to detect the alleged plagiarism in Serruya's novels. "Amazon didn't find any of this, and that strikes me as a problem," Roberts said.
Roberts issued a warning to other writers who might consider stealing from her work. "If you plagiarize, I will come for you," she told the AP. "If you take my work, you will pay for it and I will do my best to see you don't write again."
---
Get the latest news, events and more from the Los Angeles Times Book Club, and help us get L.A. reading and talking.
You may occasionally receive promotional content from the Los Angeles Times.