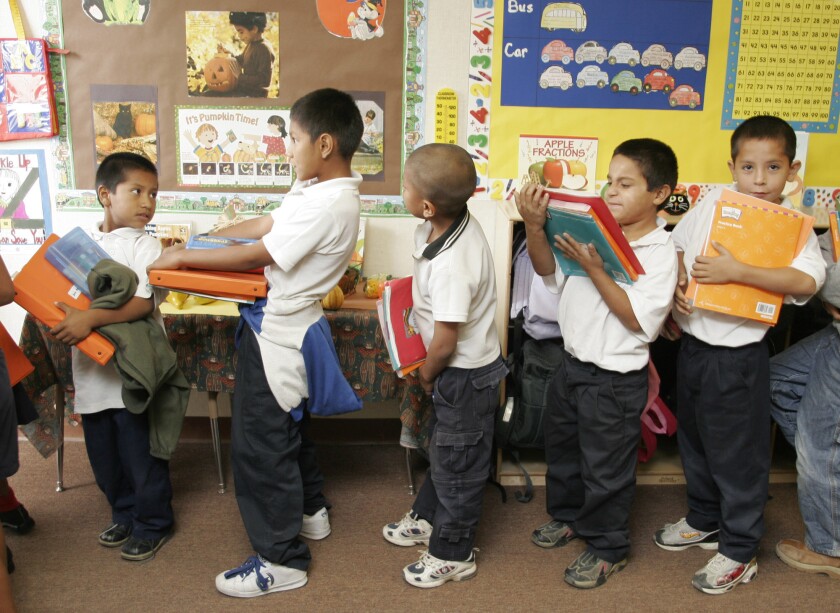 Some of the country's best known authors and illustrators of children's books have signed a letter addressed to President Obama with a simple message: Too much standardized testing is causing children to lose their love of books.
More than 100 authors and illustrators have signed the letter, including Judy Blume and Jules Feiffer. The campaign was organized by the National Center for Fair & Open Testing (FairTest), an advocacy group.
"We are alarmed at the negative impact of excessive school testing mandates, including your Administration's own initiatives, on children's love of reading and literature," reads the letter. "Recent policy changes by your Administration have not lowered the stakes. On the contrary, requirements to evaluate teachers based on student test scores impose more standardized exams and crowd out exploration."
"Our public school students spend far too much time preparing for reading tests and too little time curling up with books that fire their imaginations," the letter continues.
The letter also quotes a 2003 essay by the British writer Philip Pullman, in which the award-winning author states: "I am concerned that in a constant search for things to test, we're forgetting the true purpose, the true nature, of reading and writing."
Testing, Pullman argued, "divorces" reading from "pleasure" and is "creating a generation of children who might be able to make the right noises when they see print, but who hate reading and feel nothing but hostility for literature."
FairTest Executive Director Monty Neill said the organization launched the effort in August.
"Several board members knew authors as friends, relatives or colleagues, so they spread it to them," Neill said in an interview. "It circulated within the national association of authors and illustrators of works for young children and teens, on listservs and with Facebook. Then there was a ripple effect as authors contacted one another. Some of the more prominent authors were reached by our direct contacts, others via supporters who signed on and reached out to others."
ALSO:
Carol Burnett honored with Mark Twain Prize
10 Whiting Writers' Award winners announced for 2013
Self-published e-books rife with illicit erotica, survey finds
---