Trump-Russia story is a threat to Fox News' ratings dominance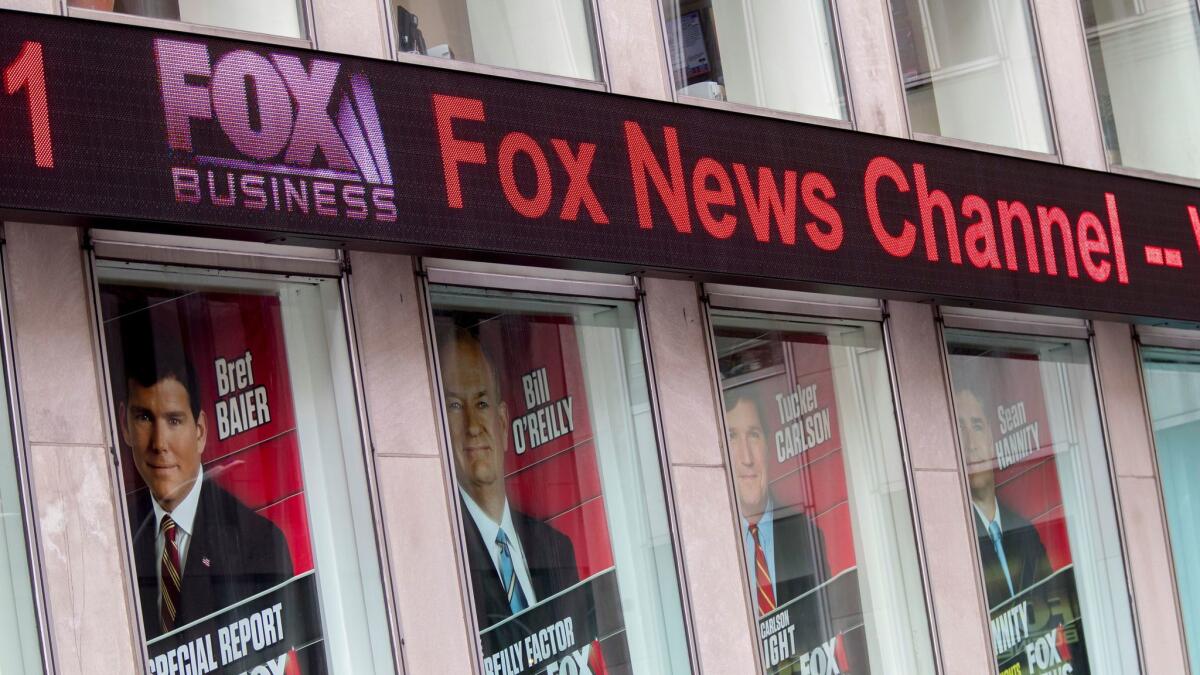 The stream of negative headlines for President Trump about his campaign's alleged collusion with Russia and the firing of FBI Director James Comey is shaking up the cable news ratings race.
Last week, MSNBC won all five weekdays over CNN and Fox News in prime time, according to Nielsen data. The NBC-owned network, led by "The Rachel Maddow Show," now the No. 1 show in cable news with an average nightly viewership of 2.9 million viewers last week, became the go-to destination for viewers transfixed by the unfolding investigation into the White House scandal.
The story is having the opposite effect at Fox News, where conservative commentators were more skeptical about the significance of the nearly daily leaks related to Trump's handling of Comey's dismissal and reports that the president shared classified intelligence with Russian diplomats during a White House visit.
Fox News won the week among total viewers, averaging 2.209 million a day, compared with 1.857 million for MSNBC and 1.426 million for CNN. But Fox finished behind CNN and MSNBC among viewers ages 25 to 54, the demographic most important to advertisers who buy commercial time on the networks.
Even with the third-place finish last week, Fox News still ranks first among viewers in the 25-to-54 age group in May. But the race has tightened considerably. Through Sunday, Fox News was averaging 443,000 viewers a day in that age group this month, followed by MSNBC's 420,000 and CNN's 402,000. In May 2016, Fox led CNN by 79,000 viewers and MSNBC by 160,000 in the category.
Trump-Russia a turnoff for Fox News viewers
The third-place finish is a rarity for Fox News, as its loyal viewers turn to it as a conservative alternative to other TV news outlets.
Excluding weeks that carried coverage of Democratic conventions, Fox News has not finished third in the 25-to-54 category for a full week since Dec. 28, 2008, when the trial of Casey Anthony in the murder of her daughter was a dominant cable news story for MSNBC and CNN's sister channel, HLN.
Over time, Fox News will learn if last week's third-place finish is a bump in the road after shuffling its prime-time lineup or a shift in the cable news landscape where it has been the perennial ratings leader since 2002. The negative news for Trump last week did not play in its favor.
"The sheer cascade of events last week that made Trump look so bad, it was simply too much for that audience and they didn't want to tune in to the news last week," said Jonathan Klein, a former president of CNN. "Fox News better hope that that's the case."
Bill O'Reilly is a tough act to follow
The third-place finish in the demographic for Fox News comes a month after the April 19 firing of its top-rated personality, Bill O'Reilly, following revelations that $13 million in settlements had been paid out to women who accused him of sexual harassment and verbal abuse.
Ratings held up for the most part in the first few weeks after Fox replaced O'Reilly at 8 p.m. Eastern time with Tucker Carlson and moved its late-afternoon panel show "The Five" to 9 p.m., followed by "Hannity" at 10 p.m. But Carlson lost the 8 p.m. time period last week to CNN's Anderson Cooper as his network broke developments in the Trump-Russia story as it was breaking.
Klein believes the Fox audience probably missed O'Reilly, who could have made the Trump-Russia story more palatable for Fox viewers by explaining it rather than dismissing it as "media hysteria" as the channel's hosts often did last week.
"Bill was able to pull off the image of a guy who called them as he saw them and could make sense of a bewildering world for Fox News viewers," Klein said. "Tucker is more of a prosecutor."
Fewer viewers are coming to Fox News in the 9 p.m. hour for "The Five," a loose conversation about the day's events with a happy hour atmosphere designed for the 5 p.m. Eastern time slot where it originated. Fox News viewers may still be expecting more substance in prime time.
Last week, Fox News correspondents from Washington appeared on "The Five" to report developments on the White House's problems with Russia and Comey, only to have two of the show's irreverent co-hosts, Jesse Watters and Greg Gutfeld, mock the story's significance (Watters called it "a boring scandal").
"The Five" was preempted Monday as Fox's breaking news anchor, Shepard Smith, came on to report on the terrorist bombing at Manchester Arena in England. The attack outside of an Ariana Grande concert, where 22 people were killed, dominated cable news coverage across all three major channels.
Sean Hannity's program remains a strong audience draw at 10 p.m., but his willingness to push a discredited right-wing conspiracy theory that Seth Rich, a Democratic National Committee staffer, may have been murdered because he provided emails to WikiLeaks, will not help the network's credibility. Rich was killed in Washington on July 27 in what police believe was a botched robbery.
Hannity has raised questions about the circumstances of Rich's death, which he has the latitude to do as a commentator. But on Tuesday, Fox News retracted a story it published online alleging that an FBI forensics examination showed Rich leaked work emails to WikiLeaks before he was fatally shot.
Hannity, however, is not backing down. On his Twitter account, he said: "I said publicly over and over to the Rich Family they are in my thoughts and prayers. I m trying to find the truth as the Mom Dad bro asked."
Controversies regarding conspiracy theories expressed by Fox News commentators in the past have not caused any viewer defections among the channel's loyal audience.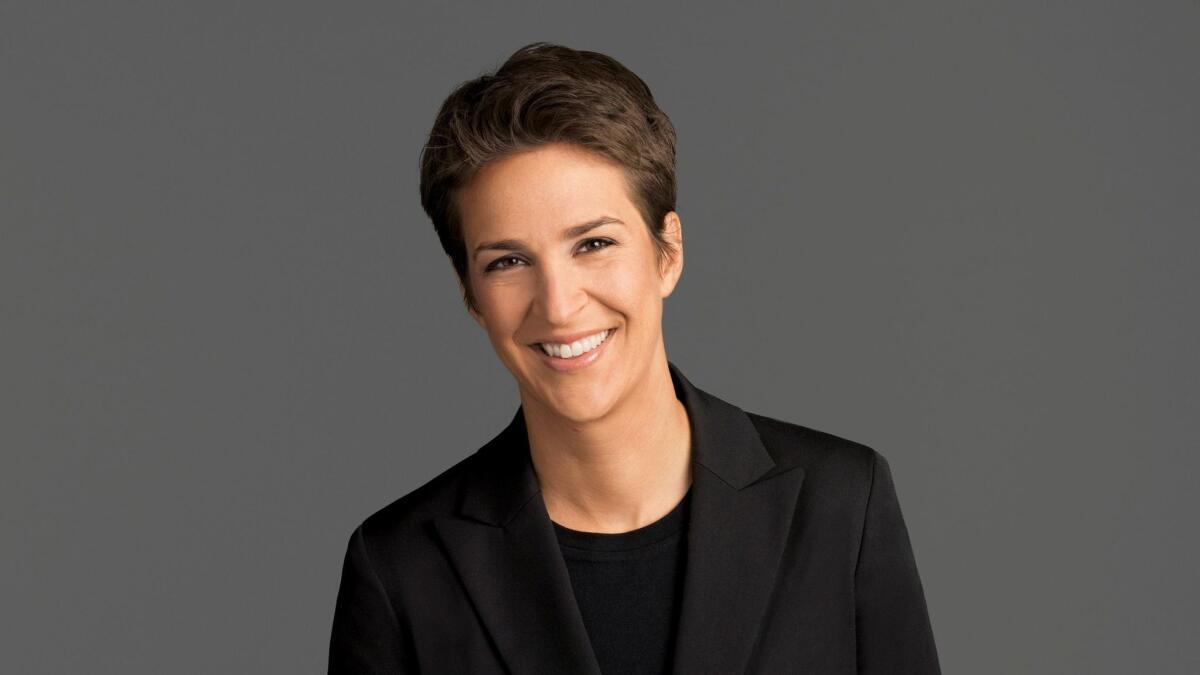 Will MSNBC keep surging?
A prolonged scandal involving Trump could continue to propel MSNBC to higher ratings over the long haul. They are up more than 100% in May, compared with a year earlier. The Department of Justice's appointment of a special counsel to investigate possible collusion between the Trump campaign and the Russians means the story is not going to end any time soon.
Anti-Trump viewers have been flocking to programs where they can see hosts — on late-night comedy as well as the news — who share their frustration or anger over the administration. But when Trump isn't the story, the ratings shift.
On Monday, when terrorism moved back into the forefront of the news, Fox News won the night by a wide margin, averaging 3.4 million viewers in prime time, topping CNN (1.7 million) and MSNBC (1.6 million). Fox also won the 25-to-54 age group.
There are TV industry rumblings that Sinclair Broadcast Group could make a run at Fox News with its own news service aimed at a conservative audience. But for the foreseeable future Fox News has cornered the market on those viewers, which is why Joe Peyronnin, a journalism professor at Hofstra University, believes the network's slump last week was temporary.
"Since conservative cable news viewers do not have an alternative, I believe they will regain first place," Peyronnin said.
ALSO
Sean Hannity: 'I am not going to stop trying to find the truth'
Fox News retracts story alleging DNC staffer Seth Rich leaked information to WikiLeaks before death
Debbie Schlussel says Sean Hannity was 'creepy,' but did not sexually harass her
---
UPDATES:
7:30 p.m.: This post has been updated to include additional reaction.
This article was originally published at 10:45 a.m.
Inside the business of entertainment
The Wide Shot brings you news, analysis and insights on everything from streaming wars to production — and what it all means for the future.
You may occasionally receive promotional content from the Los Angeles Times.