California employers add only 3,000 jobs in January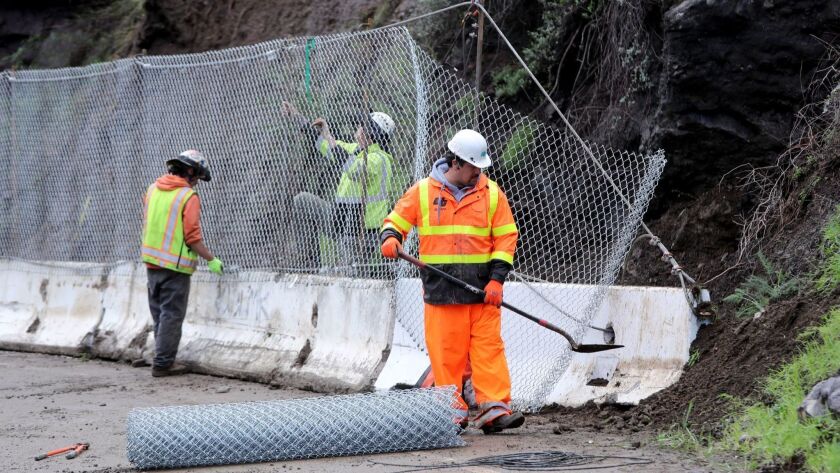 California added only 3,000 net jobs in January, a small increase compared with the rapid growth of recent years. Analysts said that could signal the job market is losing momentum, but they stopped short of predicting a contraction.
The slight increase over December 2018 brings the state's total number of nonfarm payroll jobs to 17.3 million, according to the California Employment Development Department. That represents an increase of 246,400 jobs from January 2018. Last year, the state's job market wrapped up on a high note, with a revised gain of 19,700 net jobs in December.
The state unemployment rate in January was 4.2%, up from a revised 4.1% in December and down from 4.4% a year earlier, the department said.
Nationwide, employers added 311,000 net jobs in January and only 20,000 net jobs in February, a sign that U.S. job market growth is slowing from its torrid 2018 pace.
In January, the government shutdown contributed to an uptick in the national unemployment rate, to 4% from 3.9%, as government workers were counted as temporarily unemployed, the Labor Department said. The drop to 3.8% in February reflected furloughed federal workers returning to work.
The most recent jobs data show economic growth is decelerating both in the state and in the country, said Sung Won Sohn, president of SS Economics, a Los Angeles consultancy. The signs of that are beginning to show, he said.
"We were caught with our pants down; the sharp decline [in the U.S.] was much more than expected even after considering the government shutdown and weather," he said. "However, one month does not make a trend."
Experts say it's too soon to predict or worry whether the 3,000 net jobs gained in January are an exception or the beginning of a trend in California. Over the last year, 10 of 11 industry sectors in the state added 250,100 jobs, with the largest gains seen in professional and business services, up 2.6%, or 68,200 jobs. Financial activities lost 3,700 jobs over the year, the EDD said.
"This morning's state job numbers for January depart from the numbers in job growth we've seen over much of the past few years," said Michael Bernick, a former EDD director who tracks the job market.
California's growth has slowed, as expected, since 2015, when payrolls expanded by 507,000, Bernick said, but he noted the state is in its 106th month of expansion, the second-longest employment expansion since World War II. The competition for workers has increased, Bernick said, and the number of workers available has decreased.
"Today's numbers do not indicate that our job expansion is ending in California," he said.
Month-to-month data can be volatile, said Lynn Reaser, chief economist at Point Loma Nazarene University in San Diego, and should not be given undue weight. The state numbers, she said, "were disappointing but should not stoke fears of an imminent recession."
Southern California counties saw job losses that are expected following the holiday season, in sectors such as retail. In Los Angeles County, the unemployment rate remained at 4.7%, the same as December's revised rate and a year earlier. The county saw nonfarm employment fall by 92,200 from December to January.
Orange County saw a job loss of 24,600 over the month. The unemployment rate rose to 3.3%, an increase from a revised December rate of 2.7%.
In the Inland Empire, Riverside and San Bernardino counties saw a loss of 30,200 nonfarm jobs over the month. The unemployment rate was 4.8% in Riverside County and 4.5% in San Bernardino County.
---
Your guide to our new economic reality.
Get our free business newsletter for insights and tips for getting by.
You may occasionally receive promotional content from the Los Angeles Times.