Take a cue from Tom Brady. Resilience on the job can pay big rewards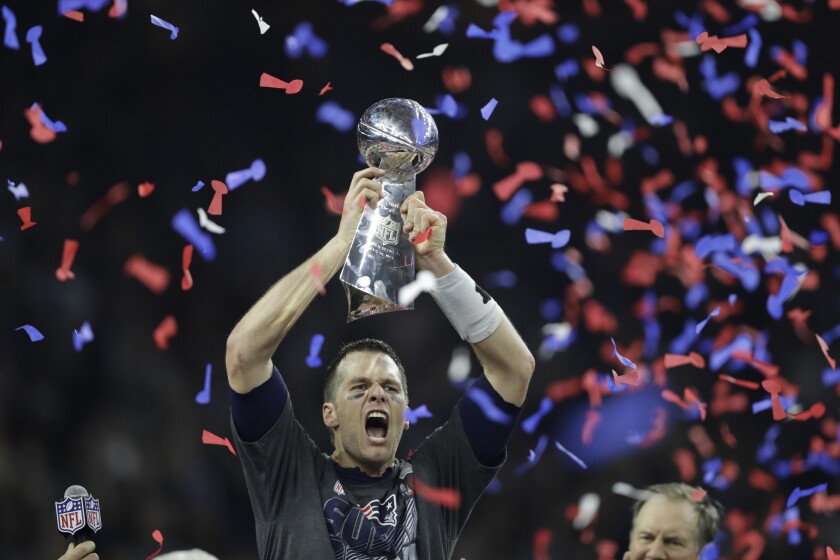 More than 111 million people watched the biggest comeback in Super Bowl history when the New England Patriots scored 31 unanswered points to beat the Atlanta Falcons in overtime.
It would have been easy for the Patriots to give up and begin thinking about some well-deserved time off. But what we watched was an outstanding example of resilience. Please note, you don't have to be quarterback Tom Brady to be resilient.
Nearly 20 years ago, I was recruited to run the consumer division of a mid-sized company serving the industrial market and the home improvement industry. The industrial division was well-established, however the consumer division was struggling in a crowded and highly competitive market. After I joined this privately held company, I discovered it was on the brink of bankruptcy with significant cash-flow problems. We needed something big to happen quickly.
I persuaded one of the largest retailers to invite us to a product line review, even though they had never heard of our company, and already had eight other companies coming, including two incumbent suppliers. My reputation was on the line. The problem was that the review was in six weeks and we had no retail packaging or promotional materials, no data or competitive information, and no recommended mix of products to sell in the stores. At first I panicked and told my wife that I didn't know what I had gotten myself into.
But I pulled my small team together and told them this would take a huge commitment, working days, nights, weekends. I asked them if they could put everything they had into this effort. I asked them if they believed we could out-maneuver and out-muscle our established competitors. This was an opportunity to have faith in ourselves, our talents, skills and abilities, and to come back from a deep deficit, based on our ability to be resilient.
Those six weeks of nonstop work and very little sleep paid off. The merchants were surprised and our competitors were caught completely off-guard. We were immediately awarded a 100-store test, which quickly turned into nearly 1,500 of their stores. That success helped us win business at a couple of other very large retailers. The company made a huge comeback and today, nearly nine years since I departed, it has reached new heights.
Our team was resilient.
So what does it take to embrace this trait? It requires an individual to shift perspectives. Self-help author and motivational speaker Wayne Dyer once said, "When you change the way you look at things, the things you look at change."
We tend to look at things from our own default perspective, without thought that the view may be much better through a lens other than our own. When you face a horrible or adverse situation at work, it is easy to dwell on the negatives. People who are resilient will approach this differently. They will think about the ways they can turn a difficult situation into an opportunity. As a leader, this is a trait you always want to embrace.
Look at every situation, no matter how difficult, as a new opportunity to shine. The next time you are in a tough situation and it looks like you are unable to win, reframe your perspective, look through that new lens, dig in your heels, and make a commitment to persevere and succeed. Nobody wins all of the time, but your record will vastly improve with a strong dose of resilience.
Gary Cohen is associate dean of the Office of Executive Programs at the University of Maryland's Robert H. Smith School of Business. He contributes to the Washington Post's Career Coach column.
---
Must-read stories from the L.A. Times
Get the day's top news with our Today's Headlines newsletter, sent every weekday morning.
You may occasionally receive promotional content from the Los Angeles Times.