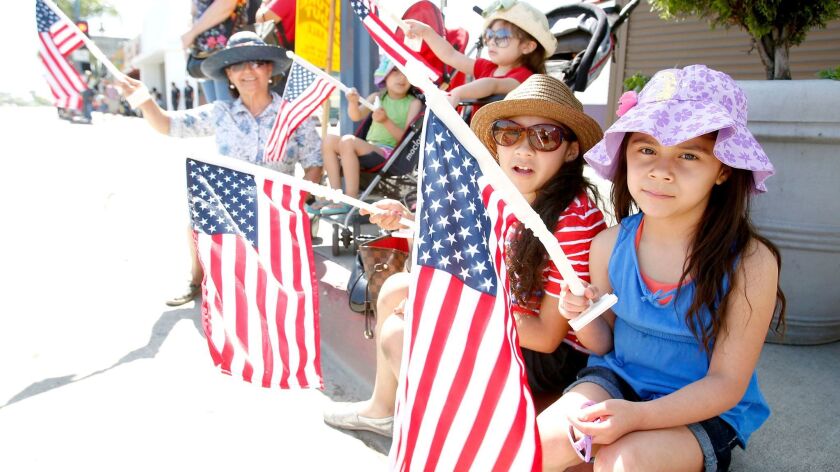 With fuel prices holding steady, Southern Californians are expected to hit the road — and airports — in record numbers during this year's Memorial Day weekend.
The Auto Club of Southern California predicts 3.03 million people in the Southland will get away for the long weekend, a 3.4% increase over last year. That would be a record, the sixth year in a row the number of Memorial Day travelers has grown over the previous year.
Most of the vacationers — 2.52 million — are expected to travel by car, up 2.9% from last year, with Las Vegas, San Diego, the Grand Canyon, San Francisco and Yosemite National Park expected to be the top destinations.
Gasoline prices are expected to hold steady around $3 a gallon, the second-cheapest average price for a Memorial Day holiday weekend since 2009.
Despite a series of embarrassing incidents for airlines, the number of Southern Californians flying on commercial airlines during the holiday weekend is expected to jump 6.2% over last year to 300,000, according to the Auto Club.
Filomena Andre, the Auto Club's vice president for travel, said the increase in air travelers suggests vacationers are planning to take more time off work and travel farther from home.
To read more about the travel and tourism industries, follow @hugomartin on Twitter.
ALSO
No plans for Memorial Day weekend? 5 great places to play if you gotta get away
Local events this weekend will honor Memorial Day
Where's everyone going for Memorial Day? Orlando is tops, AAA says
Don't give up on visiting Big Sur. Here's what's still open after that massive landslide
---