TSA offering cash for ideas to speed up screening lines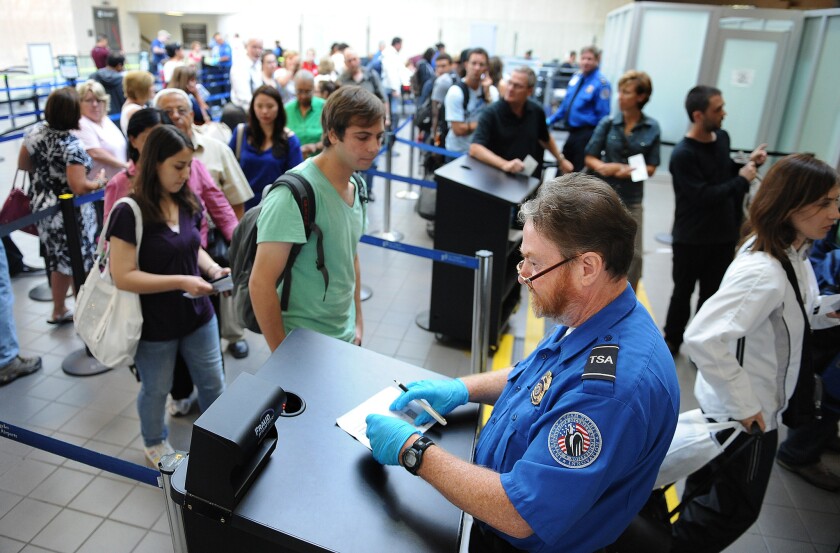 Even the Transportation Security Administration concedes that airport screening lines can be long and frustrating.
If you have a better idea for moving people through airport queues, the TSA wants to hear it.
In fact, the TSA is offering rewards totalling up to $15,000 for the best ideas for a queuing system.
The TSA has long relied on the age-old first-come, first-served system that uses retractable belts and barriers to guide waiting travelers through checkpoints.
But the TSA has several categories of travelers to screen, including premium travelers, passengers in wheelchairs, pilots and crew members, as well as fliers using TSA's PreCheck program, which offers faster screening for those who voluntarily submit background information.
Putting all of these travelers in the same lines creates confusion and delays.
The challenge, said TSA spokesman Ross Feinstein, "is about leveraging innovation and out-of-the-box thinking to find solutions to TSA's most challenging issues."
The TSA will award one prize of at least $5,000 and others of at least $2,500 for the best ideas.
The deadline is Aug. 15, with submissions being accepted online. So far more than 200 ideas have been submitted.
To read more about travel, tourism and the airline industry, follow me on Twitter at @hugomartin.
---
Must-read stories from the L.A. Times
Get the day's top news with our Today's Headlines newsletter, sent every weekday morning.
You may occasionally receive promotional content from the Los Angeles Times.