Twitter posts about TSA mostly negative, study finds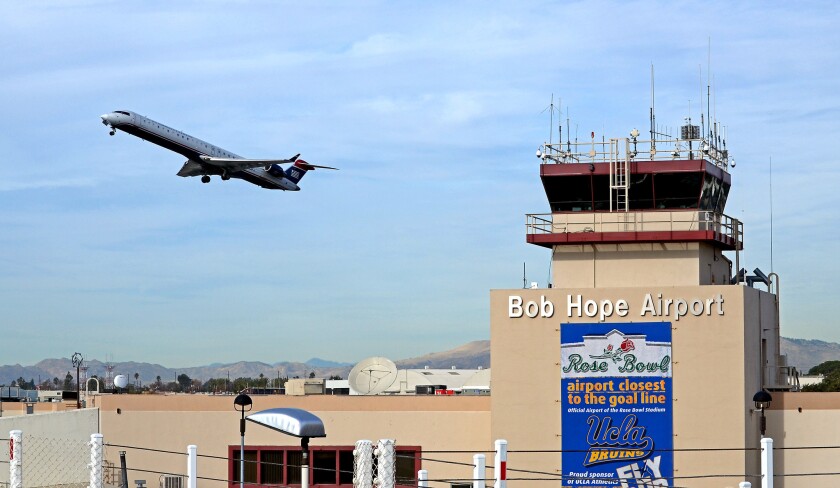 If you read any online Twitter posts that mention the Transportation Security Administration, most of the comments are going to be negative for nearly every airport in the country.
Except for one: Bob Hope Airport in Burbank.
Travelmath, an online trip calculator, evaluated 7,377 Twitter posts that mention the TSA during the first four months of the year. Based on the terms used in those tweets, Travelmath determined whether the posts were positive, negative or neutral.
------------
FOR THE RECORD:
Airport expansion: In the June 20 Business section, a Travel Briefcase item about public sentiment toward the Transportation Security Administration said that Bob Hope Airport in Burbank expanded its terminal by 4,300 square feet to accommodate security scanners after the Sept. 1, 2001, terrorist attacks. In fact, the airport expanded the terminal by 43,000 square feet. —
------------
The most common words accompanying Twitter posts about TSA were "search," "confiscate," "grope," "rude," "took my," "delay" and "stole."
The website also identified the airports that were the target of the Twitter comments based on geotagging and other methods. The study found that the majority of Twitter posts were negative at almost every major airport in the country, with the most negative Twitter posts aimed at TSA agents at Oakland International Airport.
Bob Hope Airport, the 85-year-old commercial facility in Burbank, was the only airport in the nation where online tweets about the TSA were mostly positive.
"The lone outlier — Burbank, CA — was not only the most positive airport; it was the only positive airport," the study concluded.
A TSA official declined to comment on the study, but said the agency values input from the public.
Although Bob Hope Airport is small compared to most facilities, it is designed to zip travelers through quickly, making the overall experience positive, said Victor Gill, the longtime spokesman for the airport. That may explain the positive Twitter comments, he said.
After the terrorist attacks of Sept. 11, 2001, Gill said, the airport expanded the terminal by about 4,300 square feet to make sure that the TSA had plenty of room for checkpoint scanners and passenger queues.
"This has prevented, for the most part, a buildup of passengers," he said.
To read more about travel, tourism and the airline industry, follow me on Twitter at @hugomartin.
---
Your guide to our new economic reality.
Get our free business newsletter for insights and tips for getting by.
You may occasionally receive promotional content from the Los Angeles Times.