FDA targets Walgreens as biggest youth tobacco sale violator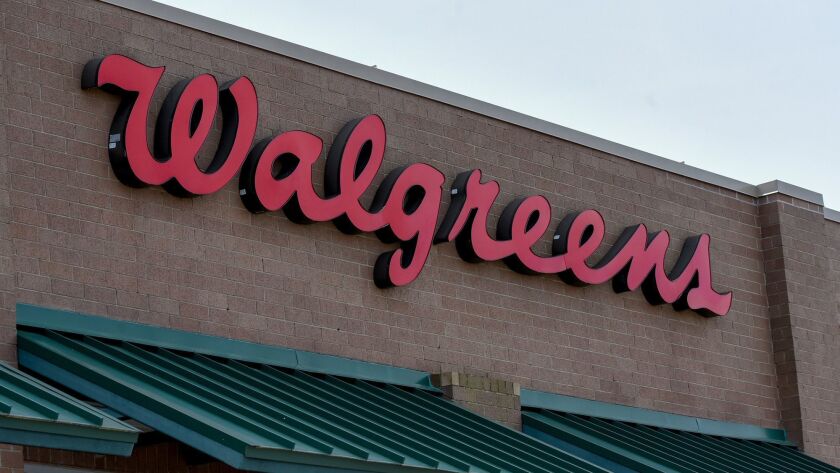 U.S. health officials plan to ask for a meeting with top management from Walgreens Boots Alliance Inc. to discuss what they said was a pattern of illegal tobacco sales to minors at the pharmacy giant's stores.
The Food and Drug Administration said Thursday that it would block a Walgreens store in Miami from selling tobacco products for 30 days. But the agency also said that 22% of the Walgreens stores it had inspected had illegally sold tobacco products to minors.
The FDA inspected 6,350 Walgreens stores, agency spokesman Michael Felberbaum said. He said Walgreens has received more than 1,550 warning letters from the FDA and been hit with 240 financial penalties for selling tobacco to minors since 2010.
"Walgreens is currently the top violator among pharmacies that sell tobacco products," the agency said in a statement.
Fake Walgreens pharmacist handled over 700,000 prescriptions, California officials say »
FDA Commissioner Scott Gottlieb said the agency is considering additional enforcement action against Walgreens to "address their record of violative tobacco sales to youth." The company has said recently that it is pulling back on retail sales amid broader changes in its strategy.
Walgreens said it takes the matter "very seriously" and has enacted a number of steps to address the problem, including requiring store clerks to ask anyone buying tobacco for identification, regardless of age, and imposing tougher disciplinary actions against employees who don't follow its policies.
"We recognize the seriousness of this issue and welcome the opportunity to meet with the FDA Administrator to discuss all of the steps we are taking," Walgreens spokesman Jim Cohn said in an emailed statement.
Shares of the company slipped 0.4% to $71.20 on Thursday.
An 'epidemic of nicotine addiction' among kids prompts FDA to get tough on e-cigarette makers »
Gottlieb said he was particularly concerned about how selling cigarettes in a pharmacy setting influenced consumer perceptions of the health effects of smoking. CVS Health Corp., the giant drugstore chain that recently merged with health insurer Aetna Inc., stopped selling tobacco products in 2014.
"The FDA will continue to hold retailers accountable by vigorously enforcing the law," Gottlieb said.
In December, Walgreens posted mediocre quarterly results and said it would cut costs. While prescriptions increased in its pharmacies, same-store retail sales, which include items such as shampoo and beauty products as well as tobacco, fell 3.2% in the United States. Walgreens blamed the decline in part on de-emphasizing tobacco.
---
Must-read stories from the L.A. Times
Get the day's top news with our Today's Headlines newsletter, sent every weekday morning.
You may occasionally receive promotional content from the Los Angeles Times.