Immigrant small-business ownership growing, nearly 1 in 5 in U.S.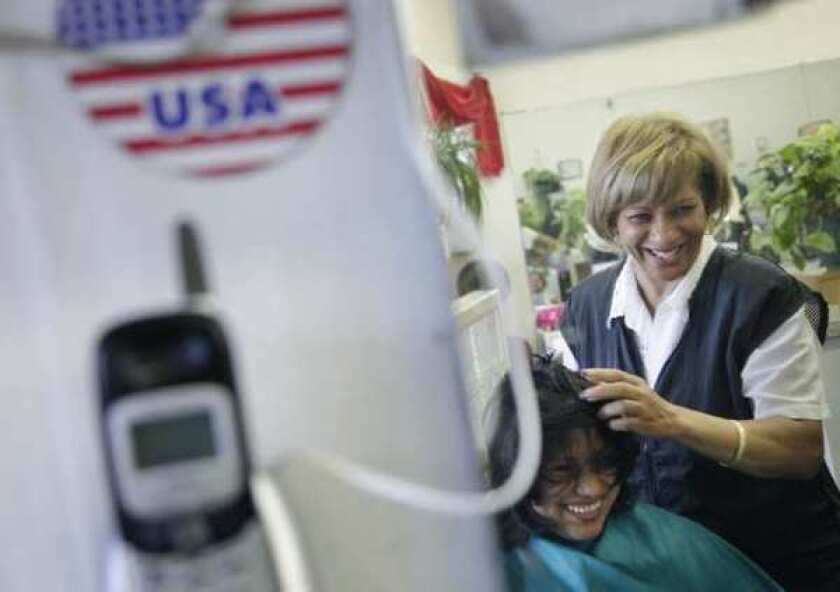 Immigrant-owned operations make up 18% of all small businesses in the U.S., a growing group that currently employs 4.7 million people and brings in $776 billion in receipts.
Back in 1990s, owners born outside the U.S. made up just 12% of all small-business bosses, according to a new report from the Fiscal Policy Institute. Currently, immigrants constitute 13% of the overall American population.
But they own more than half of all the country's laundries and dry cleaners, 49% of its grocery stores and 37% of its restaurants. Two in 10 small companies specializing in computer systems design are owned by non-natives.
More than half of émigré business owners don't have a college degree. In metro Los Angeles, 44% of small-business operators are immigrants (the largest share in the country behind Miami and ahead of New York's 36% and San Francisco's 35%).
"I don't think immigrants are 'super-entrepreneurs,' but I do see that immigrants are playing an important and growing role across the American landscape," said report author David Dyssegaard Kallick, director of the institute's Immigration Research Initiative, in a statement. "And it's not just traditional immigrant gateways, it's all around the country."
Small businesses grew 58% from 3.1 million companies to 4.9 million over the last two decades, with immigrants launching one-third of the ventures, according to the report.
Women born abroad are more likely than their counterparts born in the States to launch their own businesses.
Mexicans – the largest immigrant population in the country – are both less likely than other emigres to go into small-scale commerce and also the most substantial group of small-business owners.
Other immigrants heavily represented on American Main Streets: Indians, Koreans, Cubans, Chinese and Vietnamese.
RELATED
Immigrants launch nearly half of top U.S. start-ups, study finds
Immigrant women share family recipes at cooking school start-up
Thwarted by Congress, Obama to stop deporting young illegal immigrants
---
Be your money's boss! Learn how to make a budget and take control of your finances with this eight-week newsletter course.
You may occasionally receive promotional content from the Los Angeles Times.