iPhones and iPads to get special love at work as Apple and Cisco partner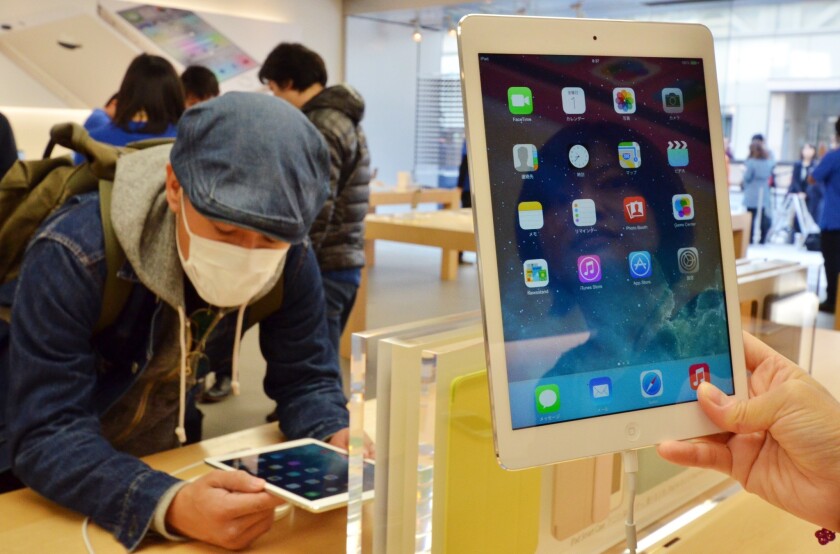 IPhones and iPads are about to get special treatment at work.
Apple announced a partnership Monday designed to make the mobile gadgets work better on corporate computer networks running on Cisco products. The Silicon Valley networking equipment company sells routers, video systems, conferencing software and other tools and apps to businesses.
For Apple, it's the second recently struck partnership with a former foe aimed at boosting sales to businesses, which traditionally have steered toward BlackBerry and Microsoft devices.
Cisco customers could be affected in several ways: An employee in the office using an iPhone to video-conference a colleague abroad automatically would get a faster Internet connection than someone streaming a game on ESPN.com. Someone who has most of his contacts on an iPhone will be able to access the same phone book from landlines. And several Cisco apps, such as the collaboration tool Spark, will run smoother on Apple devices.
"What makes this new partnership unique is that our engineering teams are innovating together to build joint solutions that our sales teams and partners will take jointly to our customers," Cisco Chief Executive Chuck Robbins said in a blog post.
The partnership could help Cisco stay relevant as start-ups claiming better products and services at lower costs take aim at different parts of its business.
Last year, Apple and IBM — which had banned Apple products in the office for a time — vowed to develop business apps together. Cisco and Apple had fought over the "iPhone" trademark before agreeing to its joint use.
Promising a superior user experience might entice more businesses to turn to iPads, which have seen lackluster sales growth. That's in part why technology experts who closely follow Apple expect the company to soon release a larger-screened iPad that would be better-suited for completing work tasks.
Chat with me on Twitter @peard33
---
Get our weekly Business newsletter
Tips for how you and your finances can get through the pandemic.
You may occasionally receive promotional content from the Los Angeles Times.