Facebook says Mark Zuckerberg won't testify before British lawmakers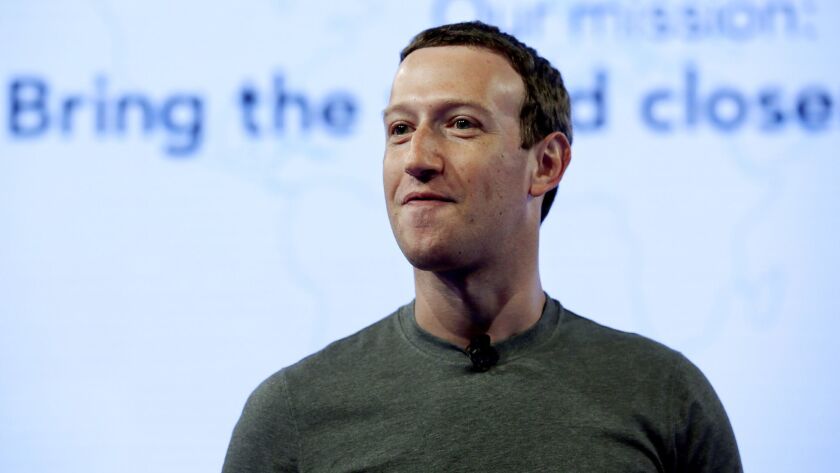 Bloomberg
Facebook Inc. Chief Executive Mark Zuckerberg said he will not appear before a British parliamentary committee to give evidence in the wake of allegations that information on millions of its users was misused.
Damian Collins, the head of the committee that is also investigating the impact of social media on recent elections, had invited Zuckerberg to answer for a "catastrophic failure of process."
"Mr. Zuckerberg has personally asked one of his deputies to make themselves available to give evidence in person," Rebecca Stimson, Facebook's head of U.K. public policy, said in a statement Tuesday. She said Chief Technology Officer Mike Schroepfer or Chief Product Officer Chris Cox would be "well placed" to answer questions.
Collins said Tuesday that he would be happy to invite Cox to give evidence in person but said the committee "would still like to hear from Mr. Zuckerberg as well." He said he would suggest the CEO speak via a video link if an in-person appearance was not feasible.
Facebook has been under pressure since the revelations that vast swaths of data were held by British firm Cambridge Analyticathat was obtained from a researcher who shared the data without the social network's permission.
Stimson also said that about 1% of global downloads of the app created by the researcher came from users in the European Union, including the United Kingdom.
Zuckerberg last week apologized for the company's failure to protect its users and promised to investigate whether Cambridge still holds the information it obtained. The U.K.'s privacy watchdog searched the British firm's offices over the weekend and said it needs to "assess and consider the evidence before deciding the next steps and coming to any conclusions."
Lanxon writes for Bloomberg.
---