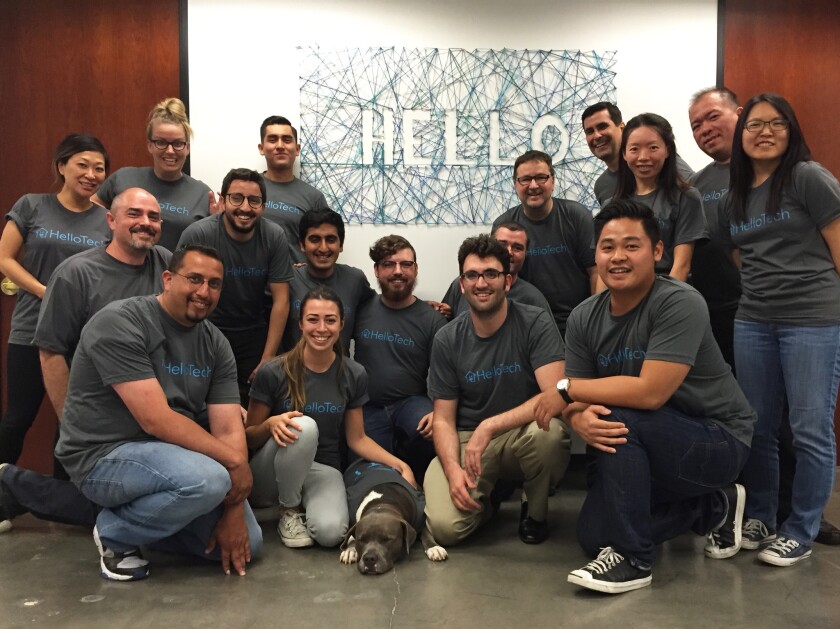 In-home tech-support company HelloTech has quickly added $12.5 million in funding to expand to Orange County and across the country from Los Angeles.
For $79 an hour, the Los Angeles start-up enables people having issues at home with their computers, printers, smartphone software such as the new iOS 9 and other technology to summon someone to their home to help within 24 hours. HelloTech contracts mostly with college students to serve as "Heroes."
Since launching in May in Los Angeles, the number of requests has grown substantially each month, HelloTech Chief Executive Richard Wolpert said this week in announcing the funding. The data persuaded Madrona Venture Group to lead the new financing and previous investors such as Upfront Ventures and Crosscut Ventures to increase their stakes. HelloTech raised $4.5 million earlier this year.
Madrona Venture Group managing partner Len Jordan said the idea clicked with him because he's had to fix his parents' and their neighbors' tech.
"Reliable digital home products are now as important as a basic utility, but technologies are getting more complicated," he said in a prepared statement. "A support, training and installation service to keep everything working has become the critical missing ingredient."
HelloTech also sells and installs speaker systems, video-camera systems and Internet-connected door locks and thermostats.
Chat with me on Twitter @peard33
---