Analysis: Washington is wondering how to regulate giant tech companies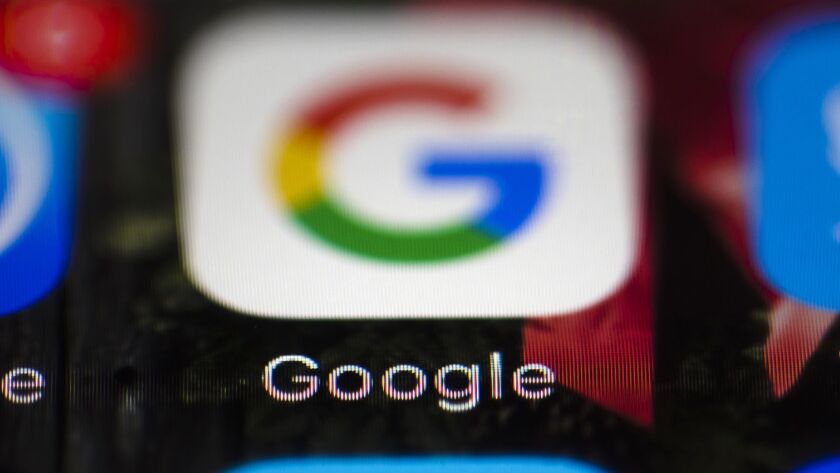 Washington Post
Calls for the federal government to rein in the tech industry have neared a fever pitch in Washington, as Facebook Inc. and Google grapple with widespread misinformation and allegations of political bias on their platforms. Along with that, the companies are also being dogged by claims about their size and dominance in the internet ecosystem.
Now, the regulators best equipped to do something about it are throwing their weight behind what Washington does best: meetings. Lots and lots of meetings. On Thursday, the Federal Trade Commission held the first of a number of conferences to determine whether it should change its approach toward businesses in light of rising consolidation across corporate America and the emergence of new technologies, such as artificial intelligence.
Behind the polite speeches and economic jargon, top officials are signaling that big shifts in enforcement policy could be coming.
"I approach all of these issues with a very open mind, and I am very much willing to be influenced by what we hear throughout this process," FTC Chairman Joseph Simons said in kicking off the event. "I am old enough to have witnessed dramatic changes in antitrust policy and enforcement during my own career."
This month, the Justice Department is expected to hold a convention of state attorneys general to weigh whether tech platforms may have harmed competition and stifled "the free exchange of ideas" online. The agency has invited the top law enforcement officials of 24 states, including California and Texas. The announcement this month was viewed as a significant escalation of the risks Silicon Valley faces with regulators.
But, despite critics' demands for some kind of intervention on these issues, experts are divided on how the government could even begin to translate those complaints into meaningful — and legally sustainable — federal policy.
At the FTC's Thursday hearing, economists and lawyers debated the finer points of the agency's mission. They unfurled data showing how corporate power in various industries, from airlines to hospitals, has become increasingly concentrated. And they debated the rise of a new brand of "populist" thinking that promotes stricter enforcement of antitrust laws.
Yet it quickly became clear that competition experts were struggling to move past even the most basic questions: Is there really a problem that needs solving? What economic data could prove it? And do antitrust regulators even belong in the equation, or should somebody else in government take responsibility?
"My read of the evidence is, at the aggregate, we don't know much that's relevant to the formation of antitrust policy," said Joshua Wright, a Republican former FTC commissioner.
This is particularly troublesome, experts say, when it comes to connecting allegations of political bias on tech platforms to antitrust law. Even if there were evidence, for instance, that Google discriminates against conservatives — which the company denies — it would be virtually impossible to build an antitrust case on those grounds, because Google does not compete in the same market with conservative media outlets.
"So long as Google doesn't vertically integrate into news, the conduct is not discriminatory" from an economic perspective, Hal Singer, an economist at George Washington University's Institute of Public Policy, said in a recent interview.
Others at the hearing said that economics researchers have completely missed the point.
"That we have a competition problem in the United States comes not from papers published in academic journals ... but from two sources," said Fiona Scott Morton, an economics professor at Yale University. First, she said, are litigation outcomes: Courts are routinely misinterpreting the law when it comes to protecting competition. Second, "people in the economy walk around buying things, and the experience is one of less competition."
This could be the result of consumer confusion, she said. Or it could be a failure of the economics profession to study or even define the issue. Perhaps it's both.
But ultimately what we're left with is an enormous challenge for decision-makers who are charged with connecting the public clamor for ambiguous "action" with the concrete tools of policy. And those closest to the levers of power seem unable to agree on whether there's a problem at all, let alone how to handle it.
Fung writes for the Washington Post.
---