Uber to enter 100 more Chinese cities in next 12 months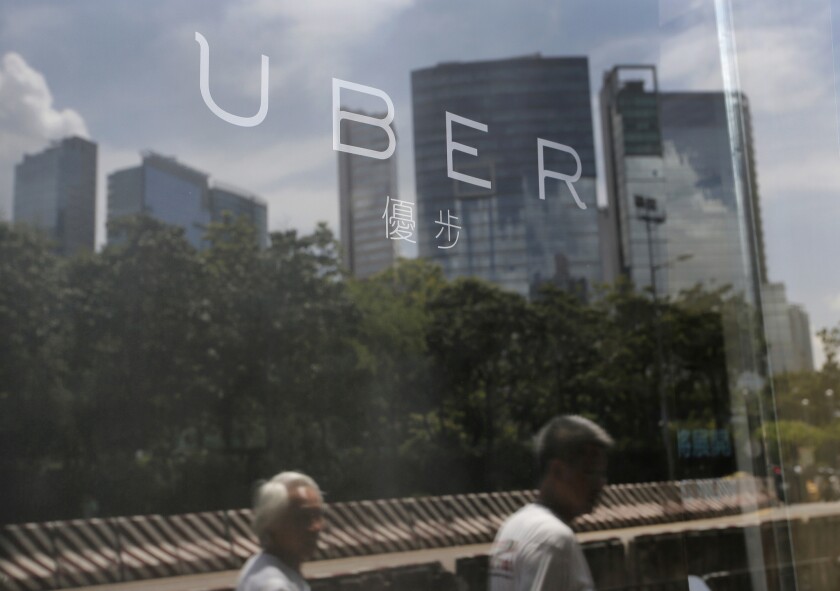 On-demand transportation company Uber is making good on its promise to expand quickly and aggressively in China, with Chief Executive Travis Kalanick announcing at an investor event Tuesday that the company will enter 100 more Chinese cities over the next year.
The plan doubles a previous goal set only three months ago.
"When we started this year, we were about 1% market share. Today, nine months later, we're looking at about 30 to 35% market share," Kalanick said.
Kalanick did not specify whether the market-share percentage referred only to the private-car market, or if it includes the market for all ride-hailing services, including taxis.
As of June, research firm Analysys International reported that Uber's main competitor in China, Didi Kuaidi, accounts for 78% of ride bookings, and Uber only 11%.
Uber has spent big money trying to gain market share in China, with Kalanick saying in an investor email in June that "China is the #1 priority for Uber's global team."
The same email revealed the company was spending $1 billion on its expansion in China over the next 12 months, a daring move in a country that already has a ride-hailing monopoly in Didi Kuaidi.
Twitter: @traceylien
---