(Hanson Akatti / For The Times)
The first thing Dee Williams noticed was that it felt like home.
It was December 2019, and the Los Angeles-based photographer had just touched down in Accra, Ghana, for the first time. What she found hardly resembled L.A., but after being raised in a Jamaican family and taking frequent trips to the island, the atmosphere in Accra couldn't have felt more natural.
"The connection between Jamaica and Ghana is so loud and proud — I absolutely love it," Williams said. "Online, we have all the diaspora wars, but once you touch land, none of that."
Williams had flown in for the music festival then known as Afrochella, after scenes from the 2018 concert caught her eye from a friend's Instagram page. Earlier that year, she had sworn off music festivals, turned off by hostile crowds and teenage fans that often made her less than welcome as a Black woman at rap and R&B shows. But the vibrancy of Accra leaped through the screen, convincing her that the atmosphere there would be different.
"At a lot of the rap shows, the audience is not Black," she said. "But then you go to Ghana, and you see a sea of beautiful Black people, enjoying Black music. Afrochella is one of the only festivals I actually want to go to. Seeing all these African artists in their home countries and their sister countries, it's amazing."
The festival, which is now known as AfroFuture after Coachella sued for copyright infringement, is dominated by Afrobeats, the overarching term for a fusion of sounds emerging from Nigeria and West Africa. The genre has become a global phenomenon in recent years, not only powering dance floors from Lagos to Los Angeles, but inspiring an influx of Black Angelenos looking to make their first trip to Africa.
AfroFuture is a popular entry point, offering foreign fans a chance to see top-name artists such as Burna Boy and Wizkid in their natural setting. By the festival's second year in 2018, nearly half of its audience had flown in from America, a percentage that held constant until pandemic limitations.
In December 2022, AfroFuture had its biggest year yet; of 30,000 attendees, about 20,000 flew in from around the world.
"Between 2017 and 2019, we were still learning how to throw a festival," said Abdul Karim Abdullah, co-founder of AfroFuture. "If you've ever grown your hair before, it's like going through that ugly phase. But 2021 was the year we got it all together, and in 2022, we took it to new heights."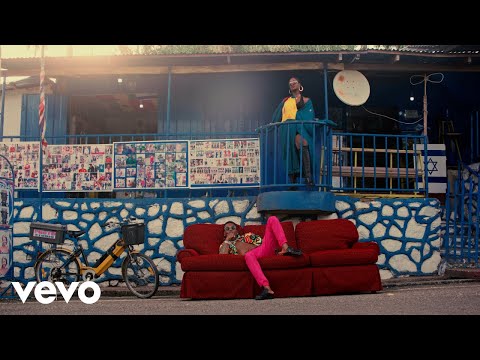 Ghana reported AfroFuture fueled 16% of its tourism in 2019, motivating the country's Ministry of Tourism and Commerce to name Abdullah and the AfroFuture team as goodwill ambassadors. After the pandemic slowdown, tourism has resumed its steady climb — 623,535 tourists touched down in Ghana in 2021, while the country projected that number to grow to over 1 million in 2022.
Williams was one of many who lingered in Ghana after the gates had closed, spending another two weeks to take in the scene. She remembers being moved to tears while wandering through Elmina Castle, where slaves were loaded onto ships and forced to sail across the Atlantic Ocean; rejuvenating herself in the foliage of Kakum National Park; and later partying until the sun rose without the typical worries that might plague her here.
"In L.A., if you look a certain way, or you're a certain size, you're not going to get into the big party or the big club," Williams said. "That's very Hollywood. But being in Ghana, and not having to do with racism or other Western issues, it's a sense of freedom. You're a tourist in a Black country, shedding all this 'what if, what if, what if.'"
It's not just tourists who are flocking to West Africa — many of the music industry's biggest players have established strong ties in the region. Universal Music Group launched its Nigeria division in 2018, opening an office in Lagos. The following year, Warner Music Group partnered with Chocolate City, one of Nigeria's most accomplished independent labels, and later purchased a major stake in the music company Africori. And as music streaming made it easier for American fans to access global music in all languages, Spotify became one of the last streaming services to launch in Nigeria in 2021, following in the footsteps of Apple Music, YouTube Music and Audiomack.
In Los Angeles, dedicated Afrobeats parties are a regular occurrence. The traveling series "Afrobeats to the World" and "Afrolituation" make monthly stops in L.A., while "Afrobeats Hollywood" has become a marquee attraction along Hollywood Boulevard. And after the Lost In Riddim festival brought Burna Boy, Wizkid and more to Sacramento in 2021, the Afro Nation festival, co-produced by industry giant Live Nation, will hit America for the first time in May, taking place over two days in Miami.
The Beehive, a Black-owned space in South L.A. is a hub for events like Black Market Flea and Everyday People, while nurturing youth through its tech center.
"Every single Afrobeats artist is so excited now, to drop music, release and keep going," said Pheelz, a Nigerian singer and producer who caught fire in 2022 with the invigorating "Finesse."
Before Afrobeats, there was Afrobeat, the term coined by pioneering Nigerian musician Fela Kuti in the late 1960s to codify his explosive new sound. During that time, Kuti had taken a life-altering trip to America during the height of the Black power movement, returning to Nigeria with an unflinching drive to will his country to prosperity through the music.
"Fela's songs were so revolutionary, because he was talking about the will of life," Pheelz said. "He was talking about what we were going through. That's the kind of understanding that American fans, especially Black American fans, should feel."
Afrobeats didn't arrive until the 2000s, drawing inspiration from traditional Nigerian styles such as highlife and juju music along with modern hip-hop, pop and R&B. Rather than the drawn-out, jazz-funk jam sessions that defined much of Kuti's catalog, trailblazing artists like Ice Prince, DJ Neptune and 2Baba (also known as 2Face) created music that was upbeat and danceable, singing or rapping over melodic tracks with modern production.
Fans in the U.K. were tapped in as early as 2011, but the true American arrival didn't happen until later in the decade. Drake tapped WizKid to sing on the bridge of his 2016 dancehall hit "One Dance," years after the Nigerian singer had scored with his breezy 2014 single "Ojuelegba" (which Drake remixed and premiered on his OVO Sound radio in 2015). In 2018, Burna Boy's anthemic single "Ye" connected with fans across the globe (boosted in part by Kanye West's album of the same name that gave the song new ears by mistake).
Ghanaian producer Juls proved instrumental in further connecting America to Africa, working with Nigerian heavyweights but also producing breakout hits for artists in the states, such as 2019's "U Say" by GoldLink and Tyler, the Creator.
"I love the slow, sexy dancehall made by the likes of Beenie Man, Sean Paul and Vybz [Kartel]," Juls said. "I wanted to slow down the riddim but make it unapologetically African."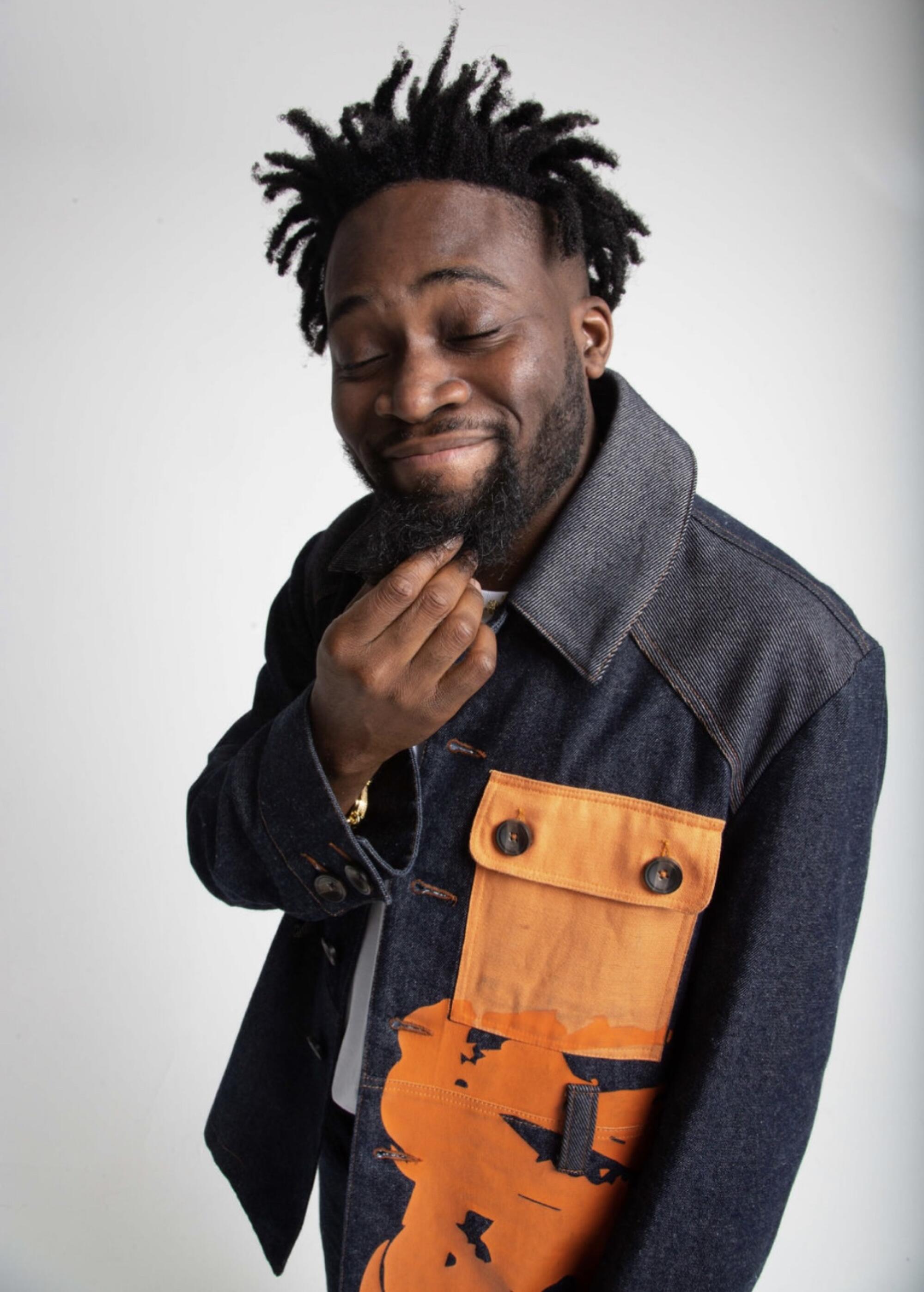 More than anything, many Nigerian artists feel the rhythms have given their country a true identity within the continent, and allowed them to define themselves to the world for the first time.
"Africa has been painted as one continent, where everything is messed up," said Nigerian singer Omah Lay. "But Africa is where Afrobeats is coming from. It's a very melodic, warm type of music, you can't deny it."
Lay, who has signed to Warner Records along with Pheelz, gravitated to rap at an early age, training his ears with Tupac, Lil Wayne and Drake, among others. In the beginning, he wanted to rap like them; soon realizing their style of delivery was less authentic to himself, he had another idea.
"At the time, we had 2Face, Tmaya and everyone doing Afrobeats, and it was really popular," he said. "People were relating to it. I always want to pass the message through the music, so I thought, 'If I can learn to put my music in a dance beat — these Afrobeats — it can be really authentic.' That's when I became Omah Lay."
By now, the music has traveled around the world and secured its spot in clubs across the country; still, many artists feel some elements are lost in translation. Songs in heavy rotation are sung in blended tongues, including English but also Pidgin and other West African languages.
While appreciating how American audiences can connect with the music without always understanding the lyrics, Pheelz wants listeners to understand what drives the music.
"Afrobeats is a spirit first, before it became a sound," Pheelz said. "It's the hustle of an African. The hustle of a Black man and woman. It's ancestral knowledge passed down from generation to generation through proverbs, adages and stories. It's a way of life… that's why it's a genre that can merge with any other genre."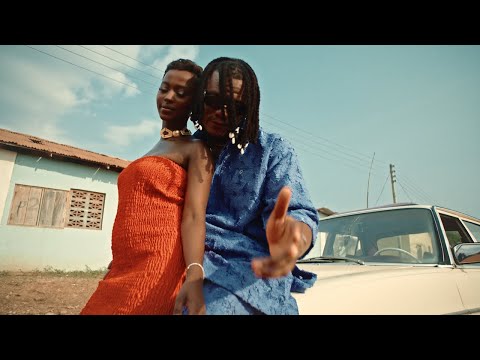 Artists who've scored success within Afrobeats have already proved that malleability — look to Tems, who made history in 2021 when "Essence," in collaboration with Wizkid, became the first Nigerian song to chart in the Billboard Hot 100. Last year, she appeared on Beyoncé's "Move" and co-wrote the climactic Rihanna ballad "Lift Me Up" from "Black Panther: Wakanda Forever."
Odunsi (The Engine) is another artist who's found a winning formula by trusting his own instincts. Like Lay, Odunsi found community at a young age through rap, although his older siblings put him on to a range of sounds, both from Nigeria and the United States.
"I started to develop my own identity," he said. "I was a kid from Nigeria, with access to the internet. It's kind of special — we get to see things where we're from, and we get to see things from other places."
His acclaimed 2018 album "rare" borrows from 1980s synth pop and other retro sounds, and was nominated under best R&B/Pop Album at the Headies, Nigeria's premiere awards show for African music.
"I'm born of the soil, but I do feel like the world is mine," he said. "Everyone else embraces other cultures so easily, but I think as Nigerians, we have a bit of that impostor syndrome. We're always in the position where our culture is being taken."
Odunsi noted that his philosophy somewhat opposes that of Kuti, who believed African artists should make a specific type of music. It's a question pondered by many of the African artists who revere Fela's work.
"You should definitely tap into your African roots to a certain extent, because it's all about identity," said Juls. "But that can come in different forms. It can come in culture, your fashion sense, the way you speak. You don't have to be wearing a Kente cloth to let the whole world know you're African."
Get our L.A. Goes Out newsletter, with the week's best events, to help you explore and experience our city.
You may occasionally receive promotional content from the Los Angeles Times.