Review: Her quilts are made of 16-mm film. Here's what they reveal, frame by frame
From afar, Sabrina Gschwandtner's captivating work is pure pattern, color and light. Step closer and it becomes apparent that the geometric designs are made from strips of 16-mm film, stitched together with thread and illuminated from behind in lightboxes. Closer still, and the frames of those movies reveal a personal archive and a subtle social statement.
At every distance, these works are rich, robust and reverential.
Nearly 10 years ago, the L.A.-based Gschwandtner acquired a collection of old instructional films on the textile arts. She has been using them, along with others she has gathered as well as her own undergraduate thesis film, as raw material for her "film quilts." These stunning assemblages, now at Shoshana Wayne Gallery, pay homage to all variety of "Hands at Work," as the show is called, but primarily domestic crafts, labor traditionally associated with women.
The snippets of film record and preserve the motions of sewing, dyeing, spinning, making puppets, casting hand shadows and more. Gschwandtner unites the strips in traditional quilt patterns — interlocking triangles and diamonds set within squares, energetic designs that play surface against depth, control against abandon. She makes astute use of color, mixing vivid stretches of jade, yellow and cerulean with the faded hues of old footage, all accented with black countdown leader and lengths of toned emptiness.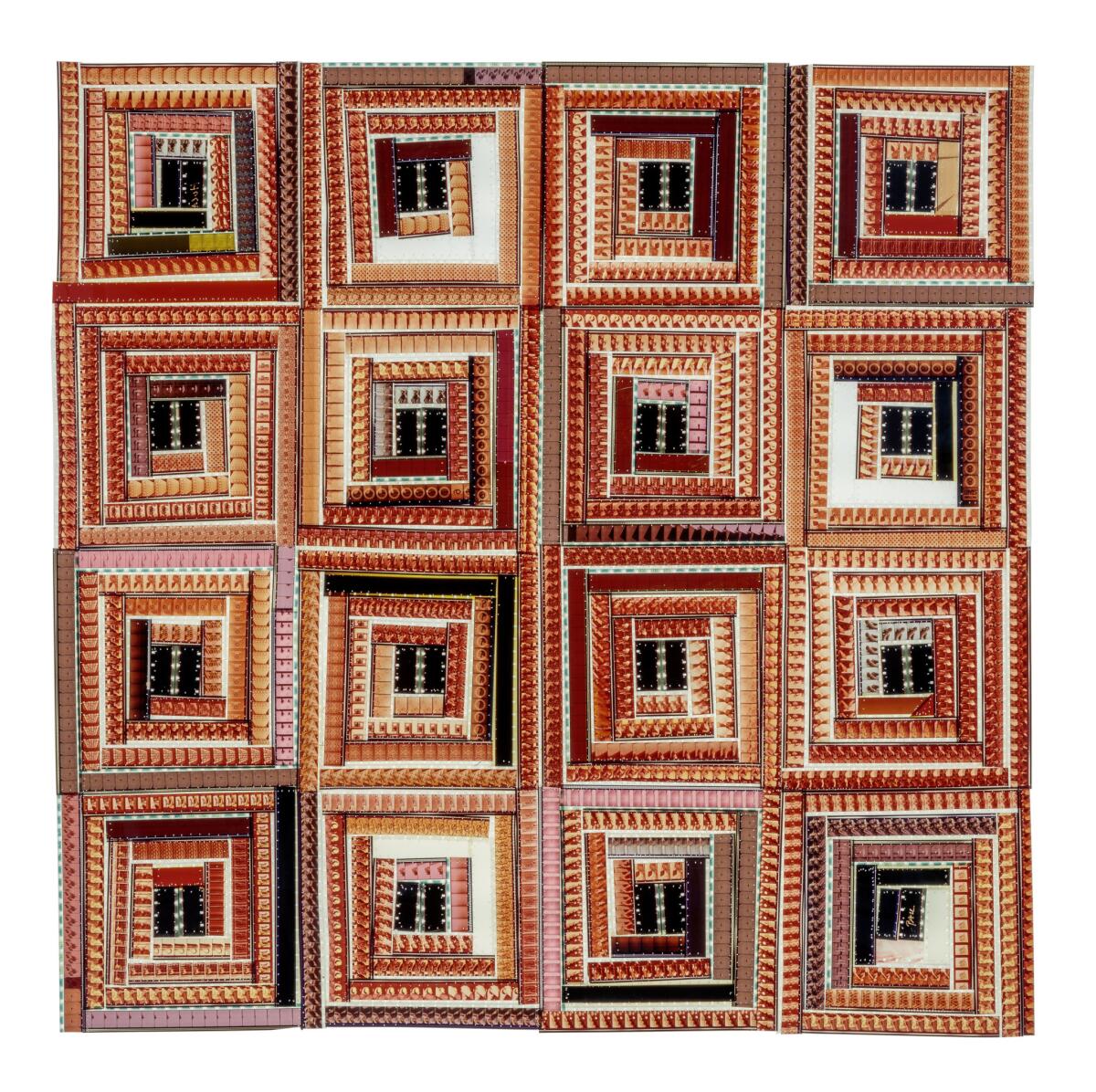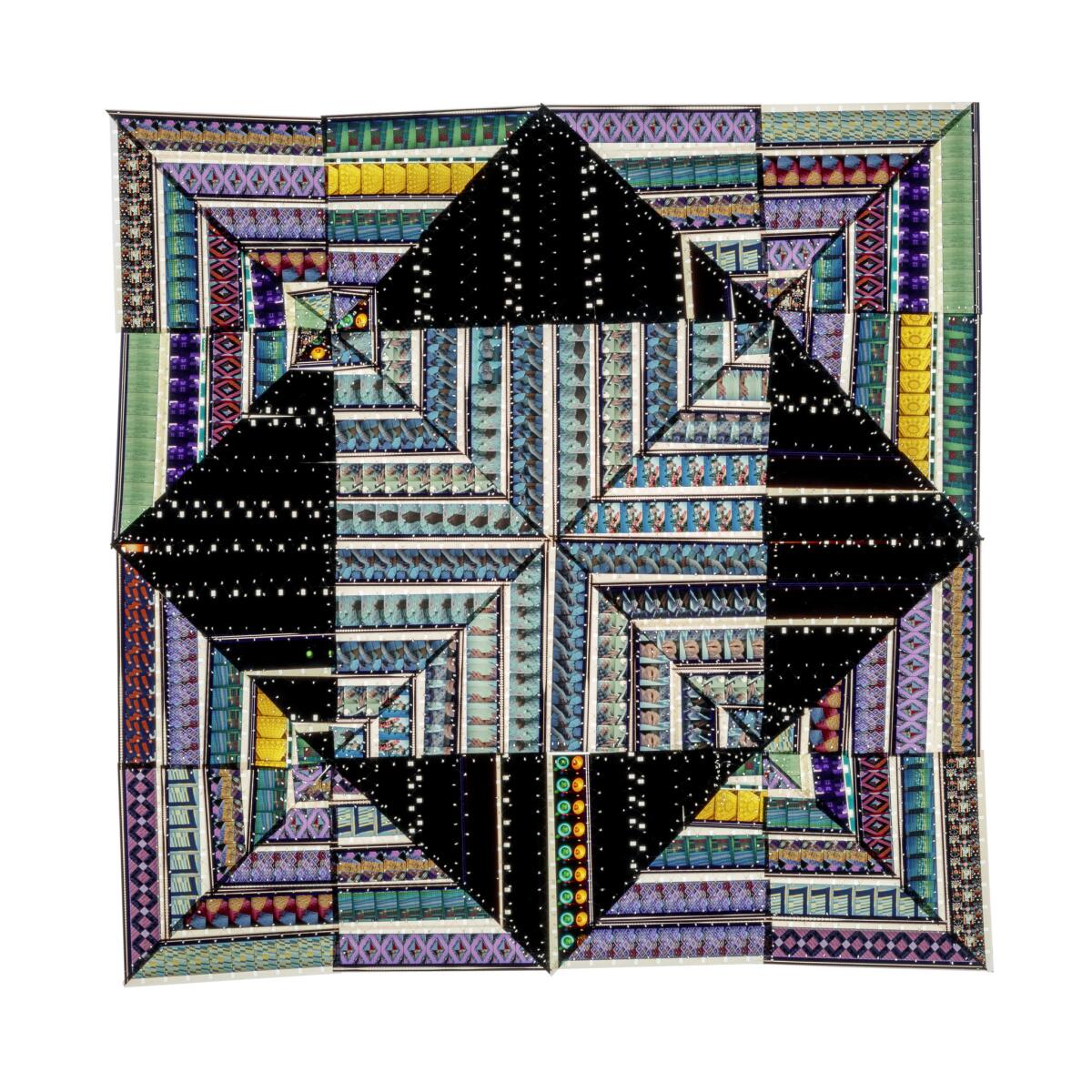 SIGN UP for the free Essential Arts & Culture newsletter »
The textile worker's cutting and joining and the filmmaker's editing and splicing here become kin. The traditional quilter's resourcefulness in repurposing scraps resonates as well with the artist's own use of old, unwanted films (many of them deaccessioned by the Fashion Institute of Technology). Like their fabric counterparts, Gschwandtner's film quilts become acts of storytelling, each strip and patch embedded with a history of use, an implicit, fragmented narrative.
Respect for work of the hand is central here, but Gschwandtner also pays tribute to time and the communion of the material and the temporal. Film, presented in this form, evokes its own origins in stop-motion photography. Its near-obsolescence as a tactile medium adds a further historical and emotional charge. Film and handwork both are durational by nature, based on the accretion or repetition of small units. Isolating and recombining frame, gesture and stitch, Gschwandtner spurs an expansive meditation on their enduring value, their enduring beauty.
Shoshana Wayne Gallery, Bergamot Station, 2525 Michigan Ave., Santa Monica. Through July 29; closed Sundays and Mondays. (310) 453-7535, www.shoshanawayne.com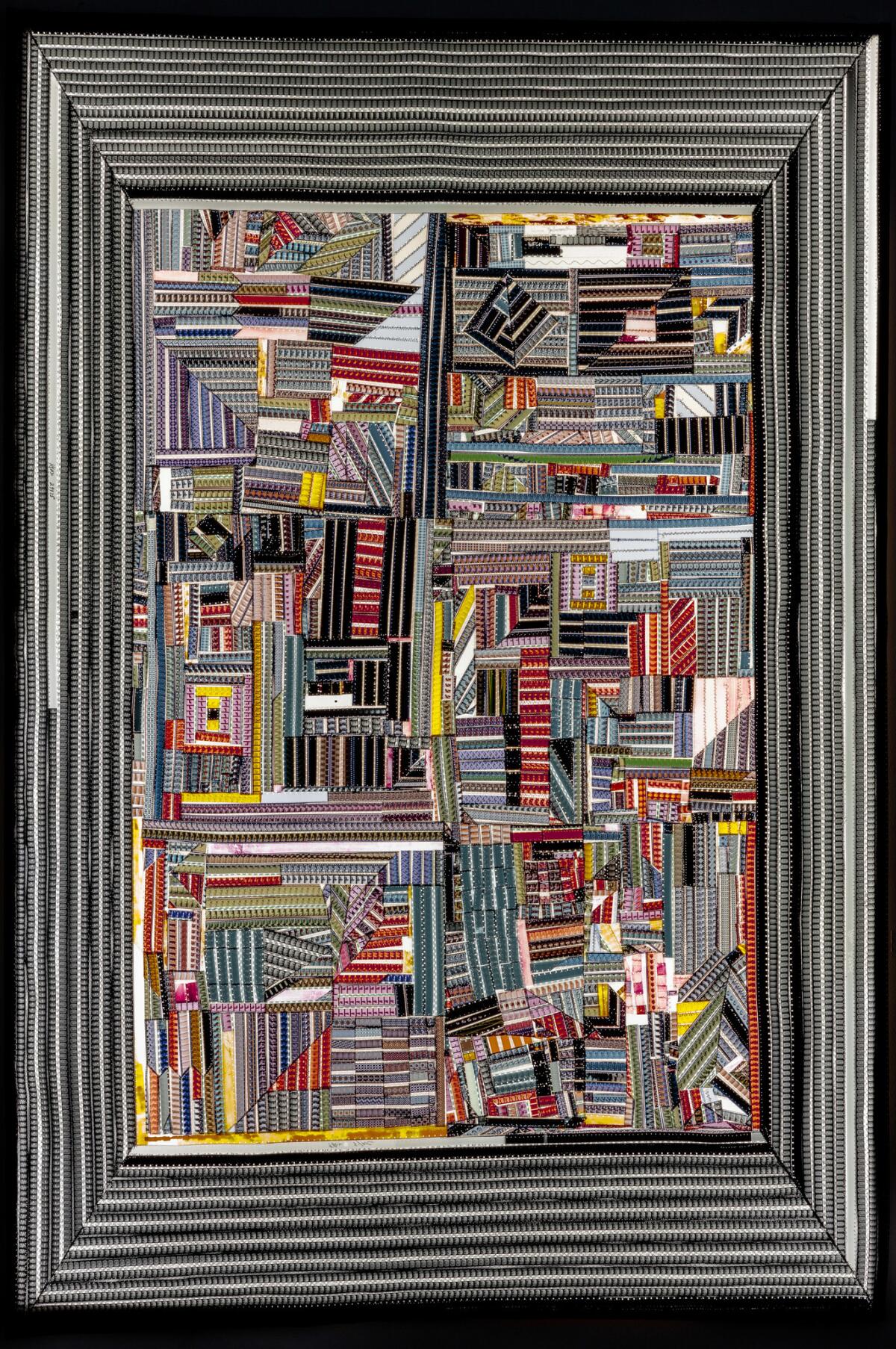 Support coverage of the arts. Share this article.
MORE REVIEWS:
Turning rhyme for the ears into rhythm for the eyes
The Underdog on Post-it notes and other nostalgic bits, with a twist
A million points of dark: The thrilling pencil drawings of Eric Beltz
A don't-miss African art exhibition full of mystery and beauty
Get our L.A. Goes Out newsletter, with the week's best events, to help you explore and experience our city.
You may occasionally receive promotional content from the Los Angeles Times.