L.A. actors send union strong message against enacting pay hike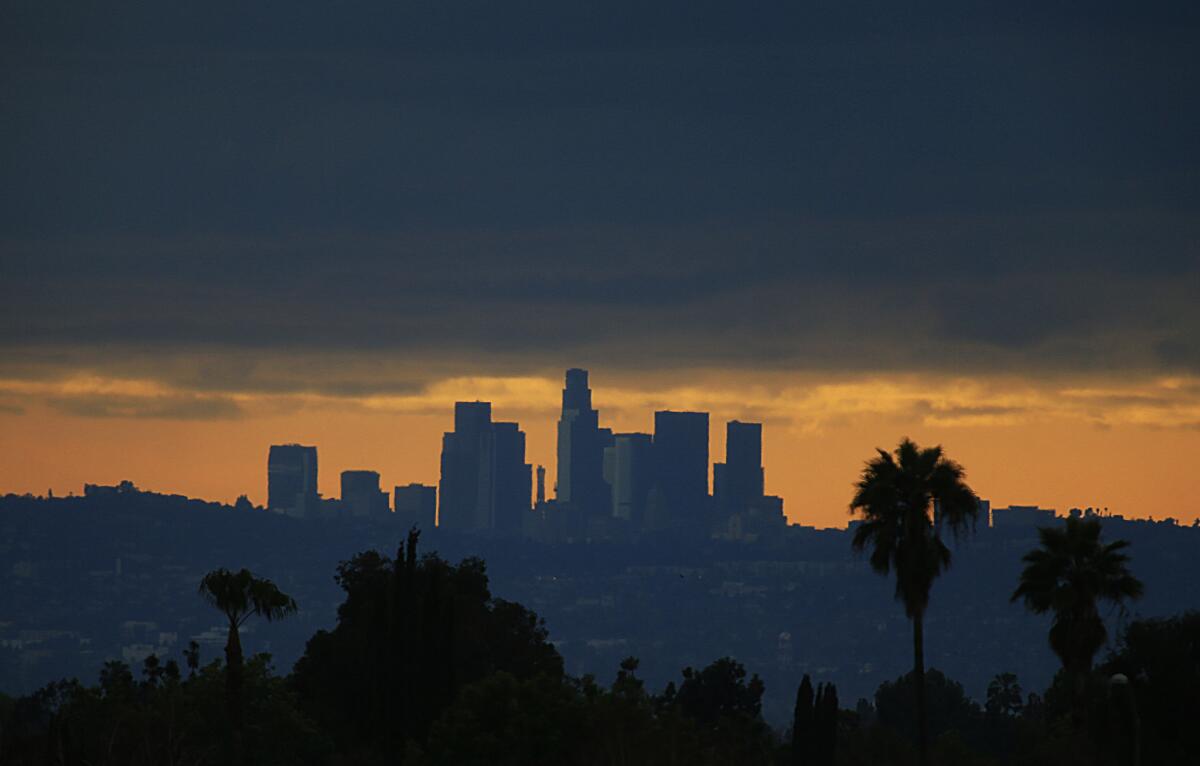 With leaders of the national stage actors' union poised to deliberate Tuesday on a new $9 hourly minimum wage in small Los Angeles theaters, the rank and file in L.A. has voted overwhelmingly against the pay hike.
The 2,046 to 1,075 vote by local Actors' Equity Assn. members was only advisory. The Actors' Equity national governing council still has the authority to change the pay rules for L.A. members, who for decades have performed for token amounts in theaters of 99 seats or fewer.
The $9 minimum would apply to rehearsals as well as performances. It would replace a system that pays $7 to $15 for each performance, depending on the ticket price and seating capacity, and nothing for rehearsals that can consume scores of hours.
The new wage could quadruple what actors earn from a typical production.
But opponents say a change could backfire on actors by shutting down the most economically fragile theaters and putting the rest under pressures that would drain much of the flavor and adventure from L.A.'s small-theater menu. They warn that producers would no longer put on shows requiring large casts and that their main concern would become ensuring a safe box-office return instead of picking plays that embody creative experimentation and risk.
The current Los Angeles 99-Seat Theater Plan stems from a 1989 legal settlement in which L.A. actors thwarted an attempt by the union to change the rules governing small theaters. A seven-member "review committee" of L.A. theater figures was established back then to monitor the plan, and it's now calling for Actors' Equity leaders to set aside the pay-hike plan and work on crafting changes that would be more widely acceptable.
In a brief statement Monday, Actors' Equity's national leaders did not comment on the implications
of the L.A. advisory vote, which was required under terms of the 1989 settlement, nor did they respond to the call Monday to postpone action.
"Equity's leadership has received important information from its members over the last several months," the statement said, adding that the National Council "will take all of the information into account before making any decision."
Actors' Equity's executive director, Mary McColl, has said the $9 minimum wage proposal is a response to L.A. actors who contacted the national union saying they couldn't afford to perform in small theaters, often while juggling unpaid rehearsal schedules with paying jobs.
Backers of the wage hike also have cited a core principle at stake: that acting is professional work that should be dignified with a minimum wage.
Union leaders also suggest that the $9 minimum wage would prod L.A.'s small theater companies to take growth more seriously. Only a few small theaters have graduated to midsize status since the 99-Seat Theater Plan went into effect. When theaters move up the ladder in size, they begin to operate under regular union contracts calling for better wages and benefits.
The union, which last year acquired a building in North Hollywood and turned it into a Western region headquarters, has offered to help with fund-raising to foster that growth.
Review committee member Gary Grossman said now that the advisory voting has shown strong opposition to the proposed changes, he hoped national union leaders would listen and postpone their vote.
Grossman said the national union emailed results of the advisory vote to L.A. members on Friday, the day that several weeks of online and mail balloting had ended.
The review committee, which includes Joseph Stern of the Matrix Theatre on Melrose Avenue and John Flynn of the Rogue Machine Theatre in Mid-Wilshire, acknowledged in a statement that although "change is needed," it shouldn't happen without "an in-depth study and thorough conversations with actors, community leaders and theater producers."
The committee called on Actors' Equity leaders "to strategize, study and craft a workable 99-Seat Plan that will take into account not only where we are presently, but ... where we would like to be five and 10 years from now."
Grossman said it's unclear what will happen if the Actors' Equity national council pushes through the $9 wage.
Opponents of the changes have spoken of possible legal action were that to happen.
"I don't want it to come to that. I don't think anybody does," said Grossman, who is both an Equity member and, as producing artistic director of the Skylight Theatre Company in Los Feliz, an employer of actors.
Debate over the proposed wage hike has been intense since February, when union leaders announced that change was on the table. The bid to influence more than 6,000 Actors' Equity members in Los Angeles County took on some of the trappings of a political campaign.
Opponents of change pointed to the marginal economic positions of most small theater companies, which typically are nonprofit organizations that need to augment ticket sales with donations.
Annual budgets for a few of L.A.'s small theaters range from $500,000 to about $1 million, but typically they are considerably less. Some companies get by on less than $100,000 a year.
With a $9 hourly minimum, productions requiring 60 hours of rehearsals followed by a typical run of 16 performances over four weeks could see costs per actor rise from less than $250 to nearly $1,000.
Some opponents of the wage hike have argued that union leaders fundamentally misread what small theater productions mean to L.A. actors.
According to that school of thought, the 99-seat stages are venues where actors more or less volunteer their time so they can hone and enjoy their art and get exposure.
From that point of view, compensation is either secondary or irrelevant.
Get our L.A. Goes Out newsletter, with the week's best events, to help you explore and experience our city.
You may occasionally receive promotional content from the Los Angeles Times.