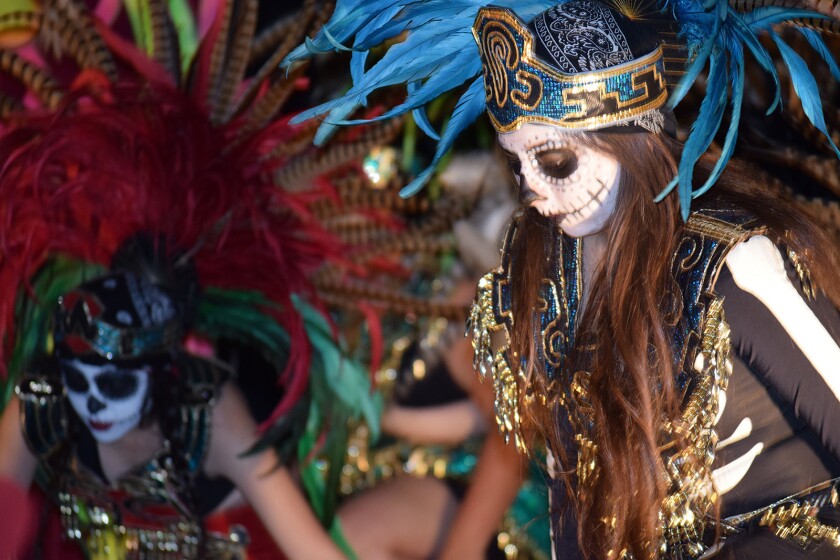 Listings Coordinator
Our latest picks are front-loaded with events on Thursday, including a free and family-friendly cultural celebration of a popular Mexican holiday, a pair of veteran musical acts on a double bill, and the Los Angeles debut of a quirky keyboardist. Also, two acclaimed dance companies hold court, there's a mashup of opera and documentary in Long Beach, and a different family-friendly celebration on Saturday in downtown L.A.
Day of the Dead lives again
24th Street Theatre's Dia de los Muertos block party gets supersized this year for its annual celebration of the popular Mexican holiday. Performers include Louie Crúz Beltran and Aztec dance troupe Huitzilopochtli. Plus, arts and crafts, tamales and more. To get the show on the road, there's a procession, beginning at Magnolia Avenue and Adams Boulevard, featuring ceremonial dancers Los Chinelos. 24th Street Theatre, 1117 W. 24th St., Los Angeles. Procession, 5:45 p.m. Thursday; block party, 6 to 10 p.m. Free. www.24thstreet.org
Morrissey, Jett in DTLA
More curmudgeonly than mopey these days, the still much-beloved Morrissey returns to SoCal for an evening of solo favorites, the odd cover and a Smiths classic or two. The ageless Joan Jett and her backing band the Blackhearts open the show. Microsoft Theater, 777 Chick Hearn Court, Los Angeles. 8 p.m. Thursday. $49.50-$129.50. www.axs.com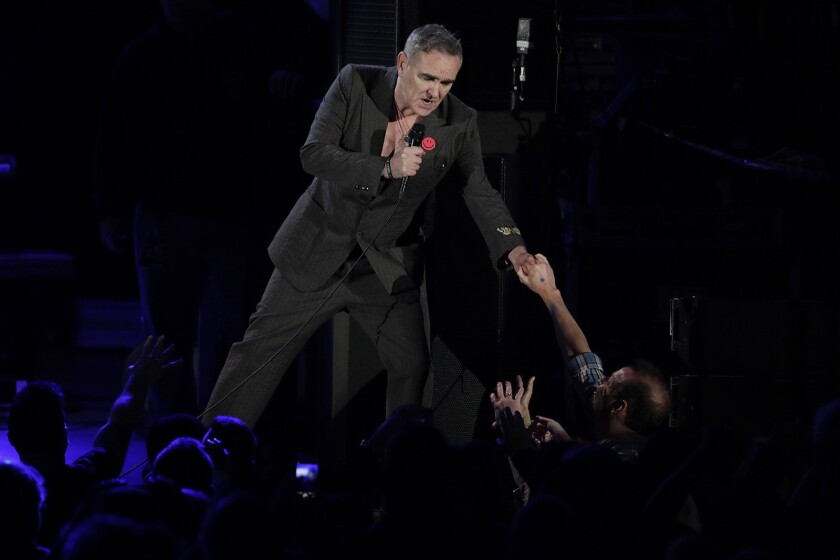 Two terpsichorean takeovers
San Francisco-based Alonzo King Lines Ballet returns to SoCal with the local premiere of "Sutra," an evening-length collaboration with Indian musicians Zakir Hussain and Sabir Khan. The Wallis Annenberg Center for the Performing Arts, Bram Goldsmith Theater, 9390 N. Santa Monica Blvd., Beverly Hills. 7:30 p.m. Thursday-Saturday. $35-$105. www.thewallis.org
Elsewhere, the Center for Performance at UCLA offers "Analogy Trilogy," an epic new three-part work from Bill T. Jones/Arnie Zane Company, presented in a seven-hour marathon that also includes dinner and a post-show Q&A. Royce Hall, UCLA, 340 Royce Drive, Westwood. 2 p.m. Saturday and Sunday. $69-$149. www.cap.ucla.edu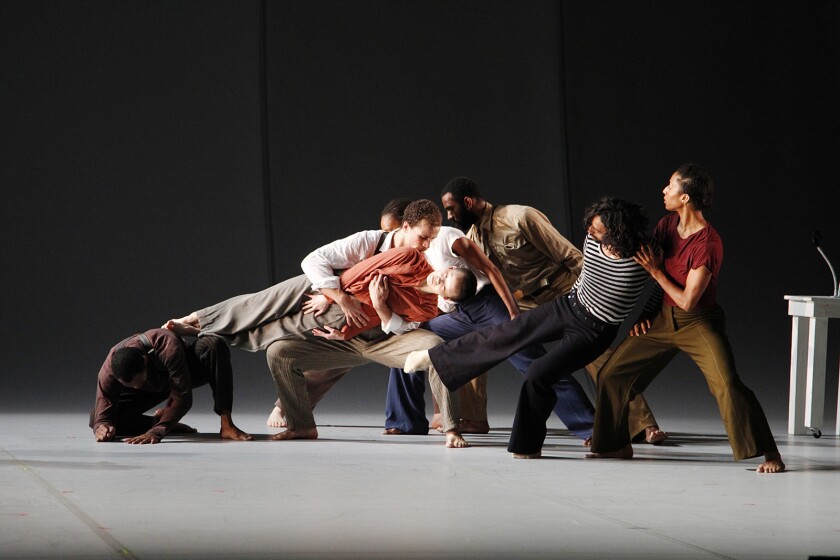 Pianist tickles tiny ivories
In her long-overdue Los Angeles debut, Margaret Leng Tan, the quirky keyboardist who specializes in works for toy piano, performs George Crumb's "Metamorphosis (Book 1)" and Phyllis Chen's "Curios." REDCAT, 631 W. 2nd St., L.A. 8:30 p.m. Thursday. $20, $25. www.redcat.org
What's opera, doc?
From the Hindenburg disaster to A-bomb tests in the Pacific to the cloning of Dolly the Sheep, the rise of technology over the last century is charted in Long Beach Opera's presentation of "Three Tales," minimalist composer Steve Reich and video artist Beryl Korot's mashup of opera and documentary. And be sure to read The Times' conversation with Reich. Scottish Rite Event Center, Ernest Borgnine Theater, 855 Elm Ave, Long Beach. 6 p.m. Saturday, 2:30 p.m. Sunday. $49-$110. www.longbeachopera.org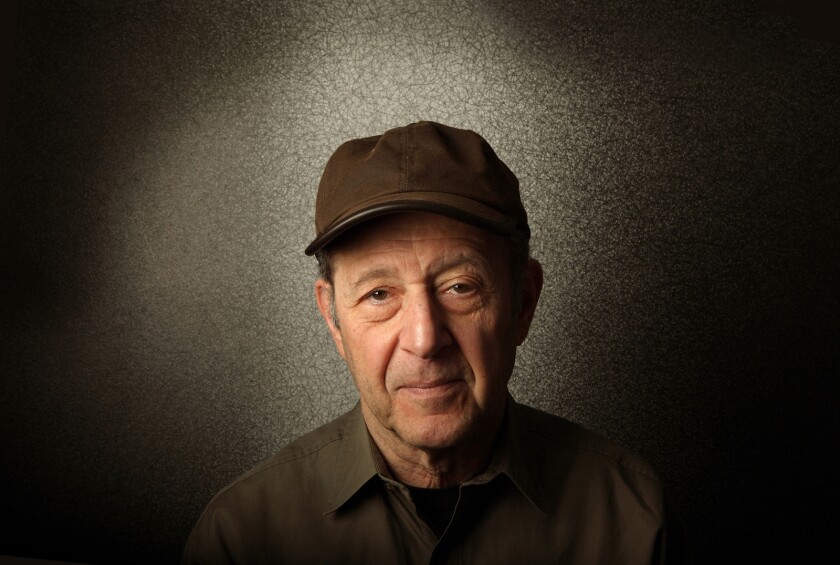 Shakespeare-inspired drama closes in Pasadena
It's your last weekend to see "Everything That Never Happened," playwright Sarah B. Mantell's re-imagining of the Bard's "The Merchant of Venice" from both Jewish and feminist perspectives. Check out The Times' review too. An L.A. Times Critics' Choice. Boston Court, 70 N. Mentor Ave., Pasadena. 8 p.m. Thursday-Saturday, 2 p.m. Sunday. $20-$39. www.BostonCourt.com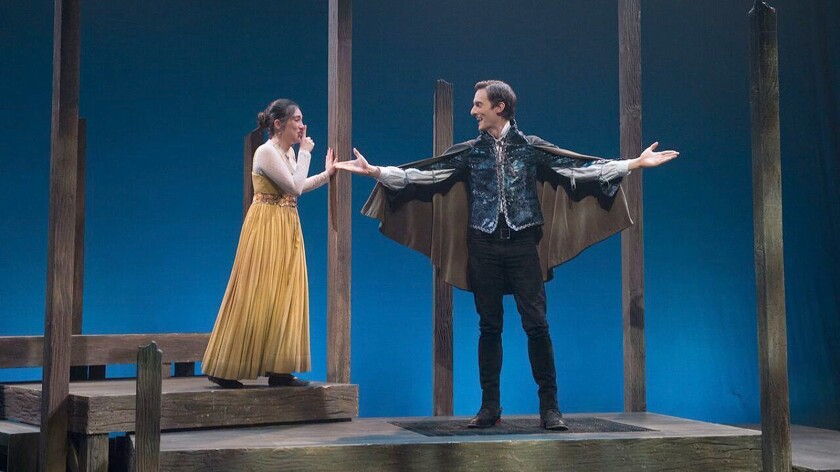 It's grand on Grand, so bring the fam
You are invited to the mother of all open houses with an all-new edition of Grand Avenue Arts: All Access. The Broad, Grand Performances, L.A. Opera, the L.A. Philharmonic, MOCA, the Museum of Contemporary Art and REDCAT are among the organizations, venues and presenters welcoming the public to enjoy live performances by the Los Angeles Chamber Orchestra and others, plus film screenings, interactive workshops, guided tours and assorted family-friendly activities. Various locations, downtown L.A. 11 a.m. to 4 p.m. Saturday. Free. www.grandavearts.org
---