Comcast weighs in on FCC net neutrality debate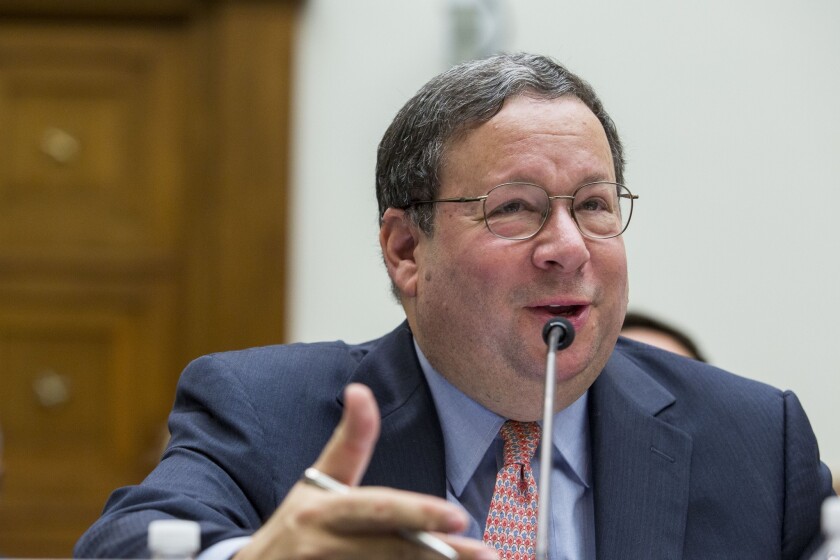 Comcast Corp. is applauding "the first step" in the Federal Communications Commission's rule-making process aimed at drafting a new set of rules to guarantee an open Internet.
But the Philadelphia cable giant also warned the FCC not to go too far with the rules -- or reclassify broadband Internet service as a telecommunications service -- which would bring a higher degree of regulatory scrutiny.
On Thursday, in a 3-2 vote, the FCC agreed to initiate a months-long process to come up with new rules for an open Internet. The new rules would be intended to prohibit broadband Internet providers -- such as Comcast, Verizon and AT&T -- from slowing down or disrupting the flow of legal content through their networks.
The proposed rules, however, have sparked controversy because of a provision that would allow for the creation of a fast lane for data that companies could pay to access.
Some free Internet advocates worry that the proposed provision could create a system of haves and have-nots, something FCC Chairman Tom Wheeler says he has no intention of doing.
Comcast finds itself in an interesting position.
The nation's largest cable TV and residential broadband Internet service provider is seeking the FCC's approval for its $45-billion takeover of Time Warner Cable.
The transaction would make the Philadelphia giant a dominant provider in the U.S., with 30 million cable TV and high-speed Internet customers, including in such major markets as New York, Los Angeles, Chicago and Philadelphia.
"Comcast remains committed to a free and open Internet and [is] working with the FCC on appropriate rules for all players across the industry," Comcast Executive Vice President David L. Cohen wrote Thursday in a blog post.
Cohen pointed out that Comcast currently is the only company that is required to operate under the old net neutrality rules, which were invalidated by a federal court several months ago.
"Currently, Comcast is the only company in America that is legally bound by the FCC's now vacated Open Internet rules," Cohen wrote.
The reason: Comcast agreed to adhere to those rules through 2017 as part of a pact three years ago with the federal government. Comcast agreed to continue to abide by the open Internet rules as part of an agreement to win approval of its deal to acquire media company NBCUniversal.
Earlier this year Comcast said it would extend the net neutrality coverage to the more than 8 million customers of Time Warner Cable that Comcast hopes to assume through its planned acquisition of the cable operator.
"Our customers want a secure and open Internet, we are committed to delivering on our promise to ensure that experience, and we are comfortable supporting appropriate, legally enforceable open Internet rules," Cohen said.
However, Comcast would strenuously oppose "any proposal to reclassify broadband Internet access as a telecommunications service subject to Title II of the Communications Act," according to Cohen.
Any such move could be catastrophic, he said, adding that it could "spark massive instability, create investor and marketplace uncertainty, derail planned investments, slow broadband adoption, and kill jobs in America."
FCC Chairman Wheeler and the two Democrats on Thursday voted in favor of beginning the process to draft new rules, while the two Republicans on the panel voted no.
Protesters around the country blasted the FCC's action.
Many fear the proposed establishment of a so-called toll lane, saying that deep-pocketed companies -- not smaller entities -- would be the ones that benefited.
"The FCC is really constrained by the courts in what they can do," said Michael Pachter, research analyst with Wedbush Securities. "The reality of the court decision was that the court said it was not in their purview or the executive branch's purview to meddle in an arms-length transaction between a service provider and a user of their service."
---
From the Emmys to the Oscars.
Get our revamped Envelope newsletter for exclusive awards season coverage, behind-the-scenes insights and columnist Glenn Whipp's commentary.
You may occasionally receive promotional content from the Los Angeles Times.