36 Images
Jennifer Aniston: Career in pictures
Aniston, the child of two actors, was born in Sherman Oaks, Calif.
(Jim Cooper / Newsday)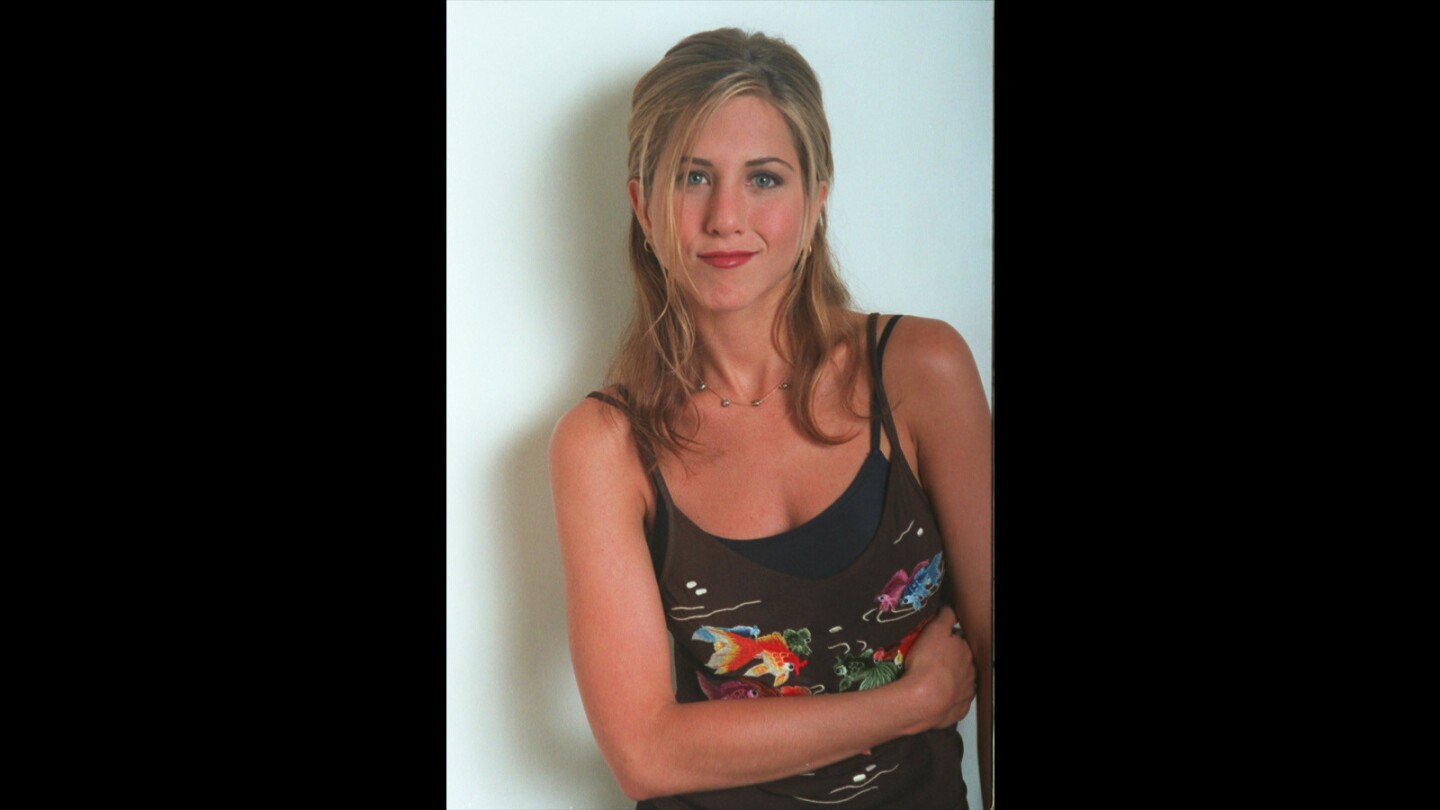 Jen's television career began with appearances on a handful of short-lived shows such as "Ferris Bueller," a TV version of "Ferris Bueller's Day Off."
(Jim Cooper / Newsday)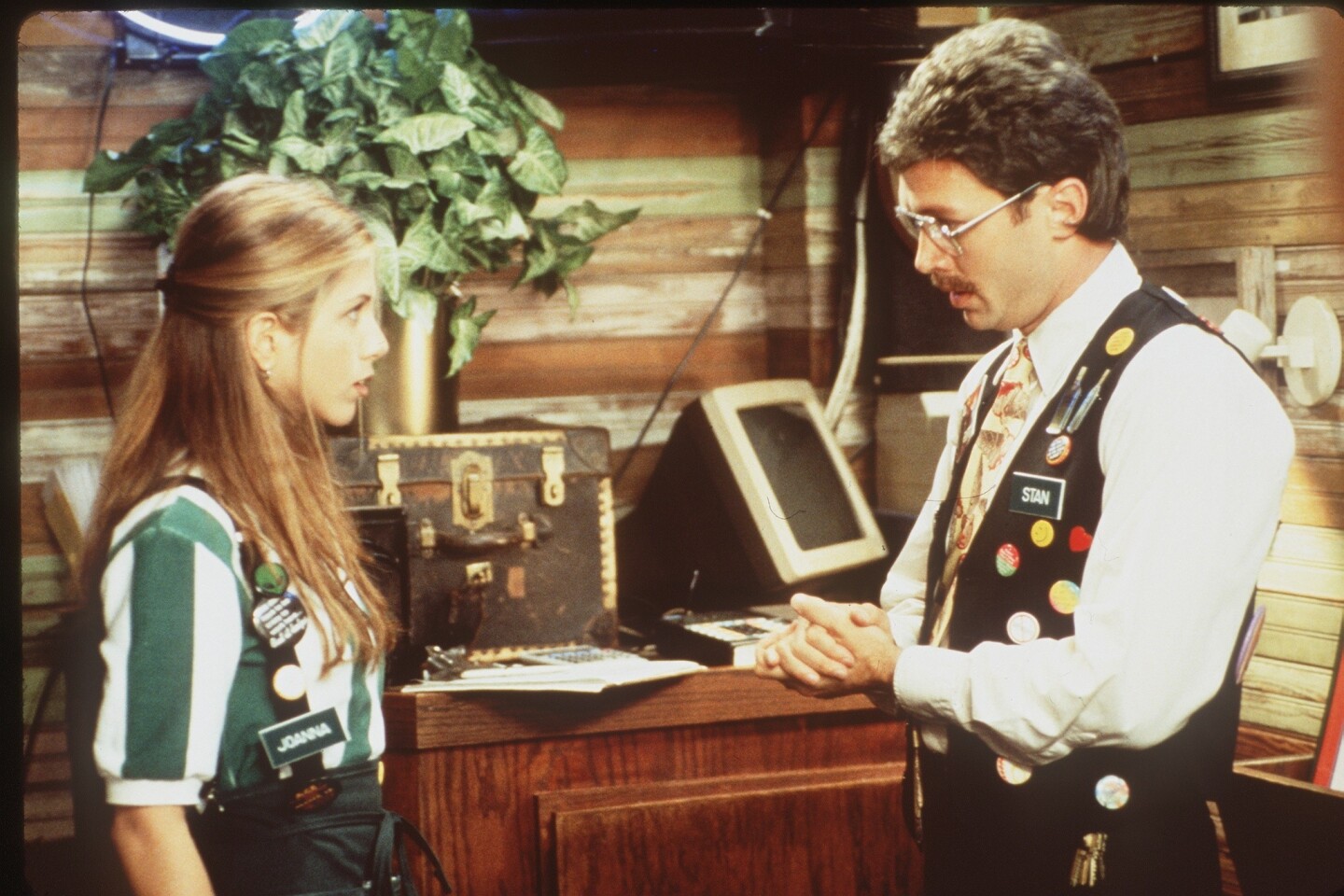 "Office Space" (pictured), "The Good Girl" and "Friends with Money" are just a few of the remarkable films Aniston has starred in. The actress has also popped up in her share of blockbusters, including "Bruce Almighty" and "Along Came Polly."
(Van Redin / Twentieth Century Fox)
After dating Adam Duritz and Tate Donovan, Aniston thought she had found the one. She tied the knot to Brad Pitt in a Malibu wedding in 2000. By 2005, they had announced their separation, much to fans' dismay.
(Lionel Cironneau / Associated Press)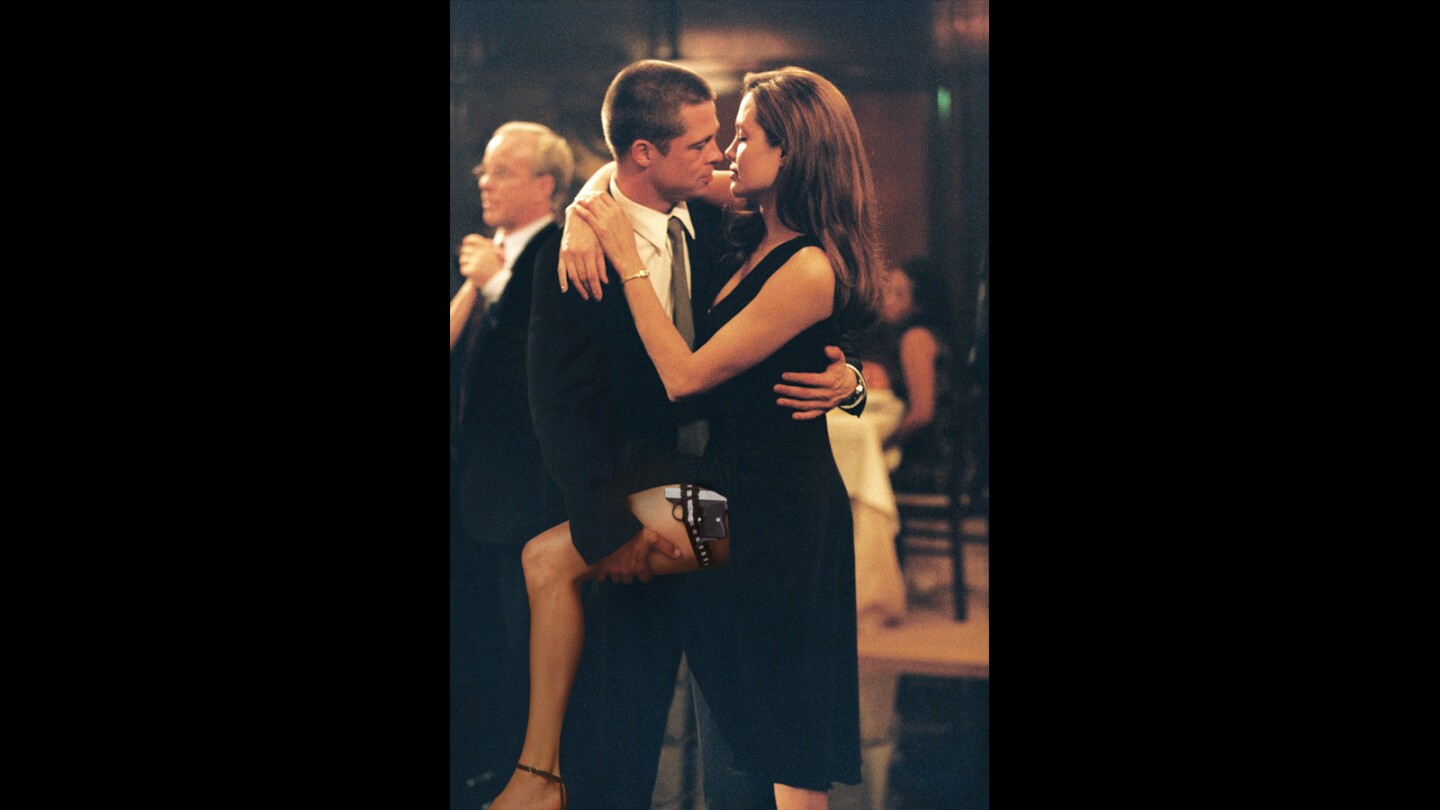 After the breakup of Hollywood's golden couple, rumors flew about Brad Pitt and Angelina Jolie, who met on the set of "Mr. & Mrs. Smith." By 2006, the two were an official couple and Jolie publicly confirmed she was pregnant with his baby.
(20th Century Fox)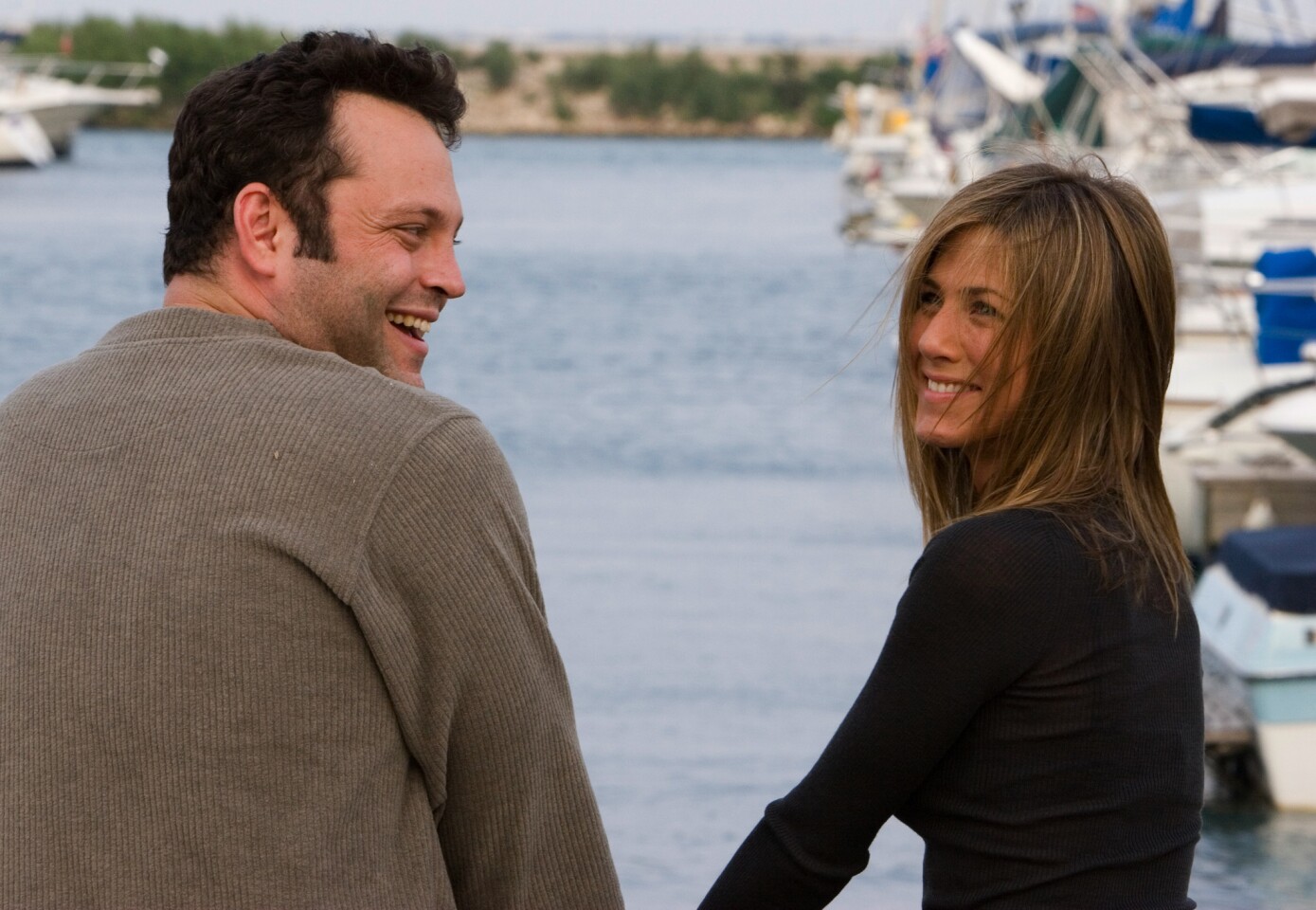 After the dissolution of her first marriage, Jen struck up a romance with Vince Vaughn, but the couple has since split.
(Melissa Moseley / Universal Pictures)