5 Images
Faces to Watch in 2012: Dance, Theater, Architecture and Art
One could say that Benjamin Millepied, the recently retired principal dancer with New York City Ballet, has moved to Los Angeles simply to be with his love, actress Natalie Portman. The protégé of Jerome Robbins could have led an itinerant existence, making dances for the likes of Paris Opera Ballet and American Ballet Theatre. Instead, this popular and admired choreographer (including "Black Swan") accepted a high-profile commission from the Music Center to start L.A. Dance Project, a seven-dancer (counting Millepied) collective also comprising artists, composers and a producer. The debut is set for Sept. 22 and 23 at Walt Disney Concert Hall.

It's too soon to tell how prominent a role Millepied and L.A. Dance Project will play in the local scene. Millepied held dancer auditions in November but has not yet hired anyone. In the meantime, audiences here will get their first glimpse of Millepied's work when Ballet du Grand Théâtre de Genève performs his works at the Dorothy Chandler Pavilion in mid-April.

--Laura Bleiberg (Genaro Molina / Los Angeles Times)
Even in a crowded field of remarkable Russian ballerinas, Natalia Osipova stands apart, a feisty thoroughbred with sensitive artistic gifts. As Kitri in "Don Quixote" this dark-haired pixie caused jaws to drop when she rocketed to heights one expects from the male lead. Her every movement looks utterly spontaneous, an in-the-moment style of dancing that puts the viewer on notice. If you blink, you might miss something extraordinary.

Osipova and Ivan Vasiliev, her equally remarkable partner and fiancé, shook up the dance world in November when they left the Bolshoi Ballet to join Russia's upstart and lesser-known Mikhailovsky Theatre (the new home of artistic director Nacho Duato). Osipova will have time to be a guest star with other companies, including American Ballet Theatre. She is one of three women tapped for the role of the eponymous Firebird in Alexei Ratmansky's new version for ABT. It will have its world premiere March 29 to April 1 at the Segerstrom Center for the Arts.

--Laura Bleiberg (Genaro Molina / Los Angeles Times)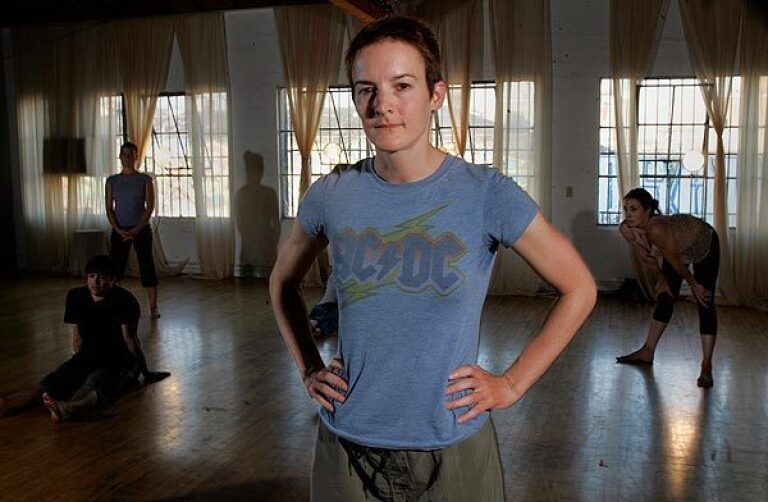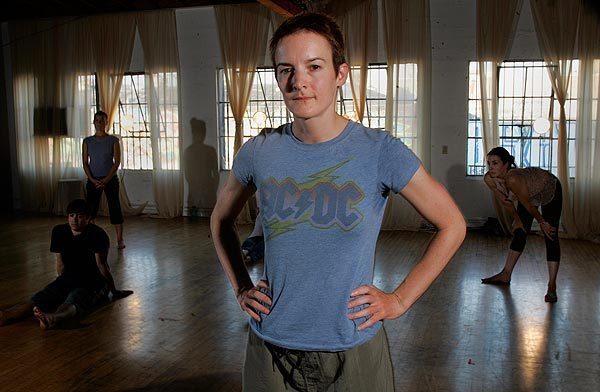 Wolfe has risen to prominence in Los Angeles' small but proud avant-garde dance scene. REDCAT presented her group work, "trembler.SHIFTER," last June. She will perform solo in January on a 4-by-4-foot stage in "Ten Tiny Dances," part of the inaugural, alternative arts, Off Center Festival at the Segerstrom Center for the Arts.

Since arriving from the Big Apple in 2004, she has made it her mission to help other independent, dance-based performance artists. To that end, she directs Show Box LA, a nonprofit organization that has been a presenter, publisher (a dance journal, Itch), and sponsor of Anatomy Riot, a series of informal showings at which dancers can workshop new material. Wolfe is bringing Anatomy Riot to an end on Jan. 22. Her next project: Native Strategies, a "network of performance artists, producers and critical thinkers" devoted to shining a global light on L.A.'s performance community.

--Laura Bleiberg (Alex Gallardo / Los Angeles Times)
---
FOR THE RECORD:
Amanda Ross-Ho: A Faces to Watch 2012 item in the Jan. 1 Arts & Books section said artist Amanda Ross-Ho graduated from the master's program at UCLA. She received her MFA from the USC Roski School of Fine Arts. —
---
For Amanda Ross-Ho, the process of making art seems to be the proverbial riddle wrapped in a mystery inside an enigma. Reasonably, she's made art's inscrutable genesis and evolution the subject of her work.
For the audience, the widely varied sculptures, paintings and photographs that emerge exude an uncanny, inescapable charm. Whatever the form, they're like extended members of a family that share the same DNA but don't look much like one another.
Ross-Ho has shown in more than half a dozen solo exhibitions at galleries and project spaces since graduating from the master;'s program at the USC Roski School of Fine Arts in 2006. In June, the Museum of Contemporary Art will present her quirky work at its Pacific Design Center outpost.
-- Christopher Knight
(Anne Cusack / Los Angeles Times)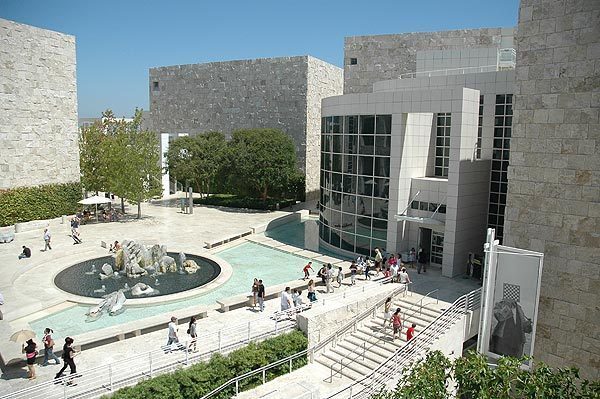 The J. Paul Getty Museum has been without a director for two years, and acting Director David Bomford recently announced he'll also be gone by February. New Getty Trust President James Cuno hopes to name a permanent replacement by summer. Although the job seems to be a plum, the appointment won't be easy.

That's because the Getty is the only major American art museum whose director reports to a paid president rather than a board of trustees. Full responsibility for the museum without full authority has caused friction in the past, partly explaining rapid turnover in the job: Including Bomford, four people have occupied the Getty director's office in just the 14 years since the Brentwood museum opened.

-- Christopher Knight

Pictured: View of the museum courtyard fountain in front of the West Pavilion of the Getty Center, seen from the terrace of the Exhibitions Pavilion, on July 29, 2007, in Los Angeles. (Robbin Goddard / Los Angeles Times)