FX renews 'Feud' for a second season that will spotlight Prince Charles and Princess Diana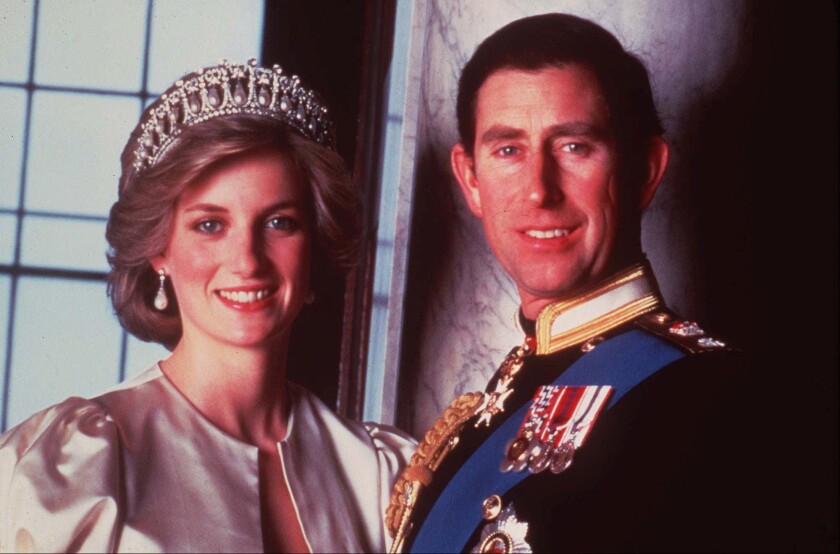 The salacious details of Britain's Prince Charles and the late Princess Diana's failed marriage will get the "Feud" treatment in Season 2 of the rookie FX series.
FX announced Tuesday that it has already renewed Ryan Murphy's latest dishy anthology before Season 1 -- a showcase of the catfights between rival movie stars Joan Crawford and Bette Davis -- premieres on the cable network.
"Feud: Bette and Joan" will debut on Sunday and the drama will play out in eight episodes. The series chronicles the filming of the 1962 camp classic "What Ever Happened to Baby Jane?," which starred Crawford and Davis — two actresses who famously despised each other. Oscar winners Jessica Lange and Susan Sarandon portray Crawford and Davis, respectively.
Meanwhile, the second season, "Feud: Charles and Diana," will unfold in 10 episodes and is scheduled to debut in 2018.
Though plot details haven't been revealed, the globally watched royal couple's tumultuous marriage provided much tabloid fodder beginning with the early days of their courtship. From their lavish 1981 nuptials to the adulterous breakdown of their union, they dominated headlines in the 1990s and after Diana's untimely death in 1997.
Murphy, the executive producer and scribe of such hits as "AHS" and "American Crime Story: The People v. O.J. Simpson," will write the Season 2 scripts with Jon Robin Baitz, the network said.
The Emmy- and Golden Globe-winning producer recently revealed that an upcoming season of his horror anthology will pull from the 2016 election. Additionally, Season 2 of "American Crime Story" will focus on the aftermath of Hurricane Katrina, and Season 3 will investigate the 1997 murder of fashion designer Gianni Versace.