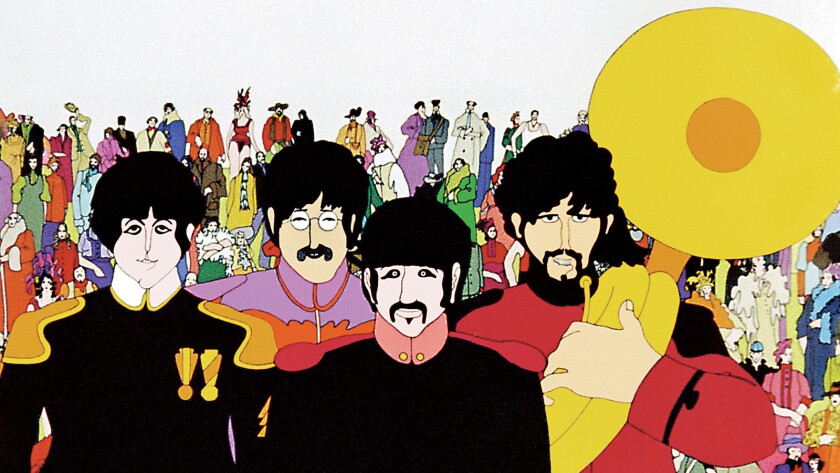 Laemmle Anniversary Classics Director George Stevens' Shane, the classic 1953 Western about a mysterious gunslinger (Alan Ladd) who defends homesteaders from a ruthless, land-grabbing cattle baron. With Jean Arthur, Van Heflin and Jack Palance. A discussion with David Ladd, Alan's son, will follow. Ahrya Fine Arts, 8556 Wilshire Blvd., Beverly Hills, (310) 478-3836. Aug. 26, 3 p.m. $15.
Hollywood Home Movies: Treasures from the Academy Film Archive A program of rarely seen home movie segments from some of the 20th century's biggest stars such as Jimmy Stewart, Betty Grable, Errol Flynn and Olivia de Havilland. Old Town Music Hall, 140 Richmond St., El Segundo, (310) 322-2592. Aug. 26, 2:30 p.m. $10. No credit cards.
The Black Book Series James Spooner's 2003 documentary Afro-Punk about black punk rockers' experiences in the mostly white punk rock scene explores issues from interracial dating, racism within the punk community, and criticism from others in the black community. The doc, which spawned an annual Brooklyn-based music festival, also features interviews with members of the bands Fishbone, Dead Kennedys and TV on the Radio. Discussion to follow with Spooner and series organizers Tisa Bryant and Ernest Hardy. Hammer Museum, Billy Wilder Theater, 10899 Wilshire Blvd., Los Angeles, (310) 443-7000. Aug. 29, 7:30 p.m. Free.
Cinecon 54 The opening night of the five-day annual festival will feature a new restoration of the 1924 silent Helen's Babies, starring Baby Peggy and Clara Bow; Sweet and Low-Down (1944) which stars Benny Goodman and His Orchestra as themselves, Linda Darnell and Jack Oakie; Scotland Yard (1941) with John Loder and Nancy Kelly. The festival will run through Sep. 3 and includes a program of Hal Roach shorts (Aug. 31), a nitrate print of the 1933 pre-code comedy He Learned About Women (Sep. 1), and director Tod Browning's Outside the Law, a reconstructed 1920 San Francisco crime drama starring Lon Chaney (Sep. 2). Cinecon 54, Egyptian and Spielberg Theatres, 6712 Hollywood Blvd., Hollywood, (323) 466-3456. Through Sept. 3. Festival pass, $200; day passes will be available.
Rock & Animation The three-film series starts with the 1973 animated Japanese psychedelia Belladonna of Sadness (Aug. 30), a rape revenge tale in dreamy watercolors set to a jazz-rock score. Far more family-friendly is the 1968 animated Beatles romp Yellow Submarine (Aug. 31), which finds the Fab Four battling the Blue Meanies in Pepperland with tongue-in-cheek humor and not a small amount of whimsy. The series closes with Pink Floyd: The Wall (Sept. 1), which musical visionary Roger Waters penned based on the band's 1979 concept album. The 1982 film, now a cult classic, was directed by Alan Parker; animated segments by Gerald Scarfe. American Cinematheque, Aero Theatre, 1328 Montana Ave., Santa Monica, (310) 260-1528. Each film starts at 7:30 p.m. with separate admission; $8-$12.
------------
See the most-read stories in Entertainment this hour »
---