Miramax chairman's exit adds another hurdle for firm's turnaround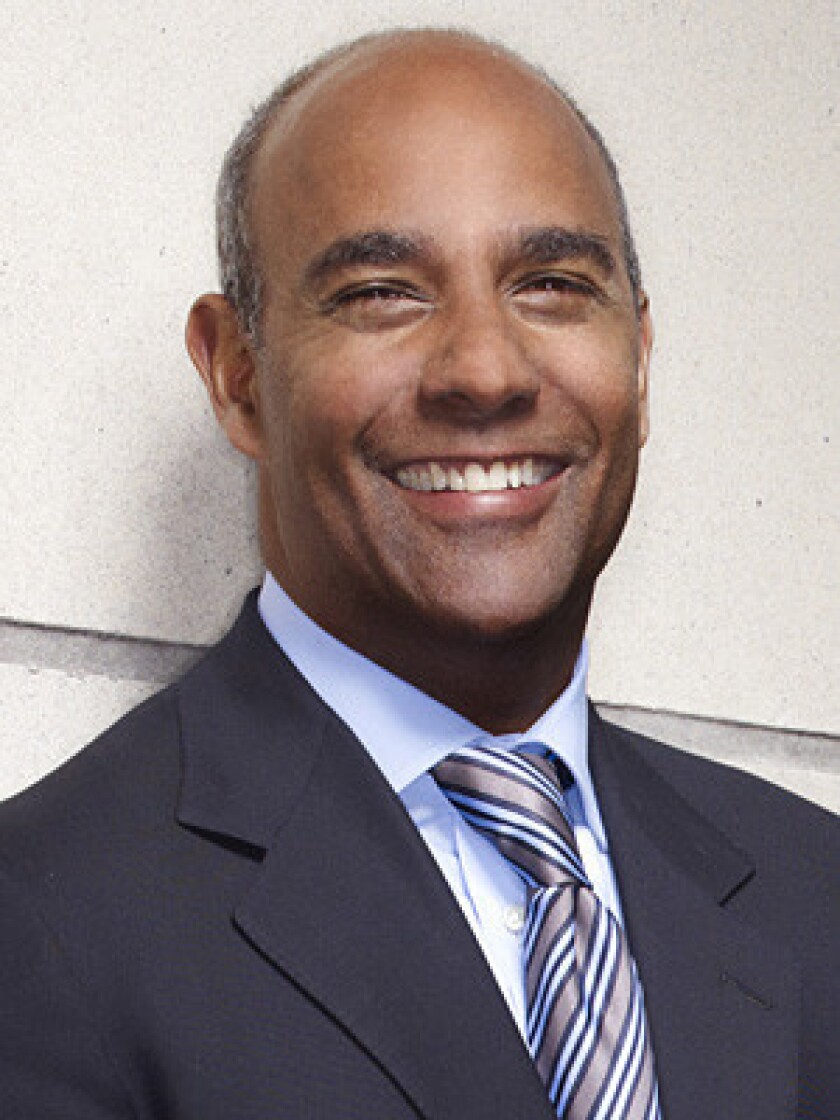 The Miramax film company's attempts to reestablish itself as a Hollywood powerhouse hit another snag with the resignation of Chairman Richard Nanula, a veteran executive who formerly held prominent posts at Walt Disney Co. and Amgen Inc.
Nanula's departure Sunday came after two websites published photographs last month of a man they identified as the executive having sex with an adult-film actress.
Nanula, 53, and his attorney did not respond to requests for comment.
PHOTOS: Hollywood Backlot moments
Miramax, founded by brothers Harvey and Bob Weinstein in 1979, produced a string of Oscar-winning films, including "Chicago" and "Shakespeare in Love." The brothers sold it to Disney in 1993 but continued to be involved in the company until 2005.
In 2010, Disney sold Miramax for $663 million to a group led by Colony Capital, the private equity firm founded and led by Thomas J. Barrack Jr. Other Miramax investors include actor Rob Lowe and Qatar Holding, the investment vehicle of the Qatari royal family.
Barrack assumed the chairmanship of Miramax on Monday. He declined to discuss the reasons for Nanula's departure.
"This is a personal matter for Richard and unrelated to Miramax," Barrack said in an email to The Times. "Richard did an excellent job at managing his business duties."
Nanula also resigned from Colony, where he had served as a principal since 2008.
The company's ownership of Miramax has largely been a disappointment for Hollywood's creative community, which had hoped that its well-heeled owners would revive it as the sort of serious moviemaking enterprise it had once been. Instead of making films, Miramax's leadership has mostly focused on exploiting the company's rich film library of more than 700 movies, cutting deals with outlets such as Netflix and Hulu.
ON LOCATION: Where the cameras roll
"It appears to me that they are not in the moviemaking business — they are in the movie syndication business," said James Robinson, chairman of Morgan Creek Productions. Robinson was initially part of the Colony group that eventually bought Miramax but dropped out for undisclosed reasons before the acquisition was completed.
In his email, Barrack said those distribution deals have been financial successes, making the purchase of Miramax "one of the best return-on-equity investments that Colony has made in the last decade."
Barrack said that "stage two" of Miramax's business plan includes "starting independent television and film production in a judicious manner."
In March, Miramax said that it was partnering with production company GK Films and director Martin Scorsese to develop a television version of Scorsese's 2002 film "Gangs of New York."
Barrack also said Miramax would look for merger and acquisition "opportunities with other independent movie companies or other entities that fit with the Miramax model."
Miramax had already tried its hand at such a maneuver: It tried to buy Summit Entertainment in 2011. Summit, which boasted a film library that included the "Twilight" movies, was bought by Lions Gate Entertainment for $412.5 million in 2012.
PHOTOS: Cable versus broadcast ratings
In addition to leaving Miramax and Colony, Nanula relinquished his chairmanship of LodgeNet Interactive Corp., which Colony acquired out of bankruptcy in March. Nanula also has given up a board seat with nightclub and hotel owner and operator SBE Entertainment Group, in which Colony invested $35 million in January 2011, Barrack said.
Nanula, previously the chief financial officer of Disney and Amgen, is the second key executive to leave Miramax under Colony.
In March 2012, then Chief Executive Mike Lang departed Miramax a little more than a year after taking the helm. He had been recruited from Fox Entertainment to work on exploiting the Miramax film library. Steve Schoch has served as interim CEO since then.
Also, one of the original investors in Colony's group, construction magnate Ron Tutor, sold his interest in Miramax in January.
"The problem that is going on right now with Miramax is that it lacks a vision," said Wheeler Winston Dixon, a film studies professor at the University of Nebraska-Lincoln. "It needs somebody there who loves to make movies, loves to make deals. But I think people are rooting for Miramax."
Asked whether he would remain the company's chairman on a long-term basis, Barrack said that he would stay "for the time being" and expressed confidence in Schoch and the company's management team.
PHOTOS: Celebrity by The Times
Nanula's departure came after a website called TheDirty.com published photos of a man it identified as Nanula having sex with an adult-film actress. It has since taken down the photos. A second website, Porn News Today, published the same photos.
Alexandra Mayers, a former adult-film actress who owns Porn News Today, said an attorney who represented himself as Nanula's lawyer asked her to remove the photos. She said she would do so only if Nanula issued a public statement denying he was in the pictures.
On Jan. 30, Nanula and Colony were sued in Los Angeles County Superior Court for sexual harassment by Stephanie Shaw, a former paralegal at Colony who alleged that she was groped by a male colleague in January 2012. "When she turned around plaintiff observed defendant Nanula walking away, and then heard him say, 'Uh-oh,'" the complaint said, without making it clear who had touched her.
According to the lawsuit, Colony told Shaw that her account couldn't be corroborated and she was ultimately terminated. Colony declined to comment. The case was sent to arbitration April 30.
MORE
PHOTOS: Highest-paid media executives of 2012

ON LOCATION: People and places behind what's onscreen

PHOTOS: Hollywood back lot moments
---
Inside the business of entertainment
The Wide Shot brings you news, analysis and insights on everything from streaming wars to production — and what it all means for the future.
You may occasionally receive promotional content from the Los Angeles Times.