California Sounds: New music from Jessica Pratt and Vince Staples, and Peaking Lights remixes Kevin Morby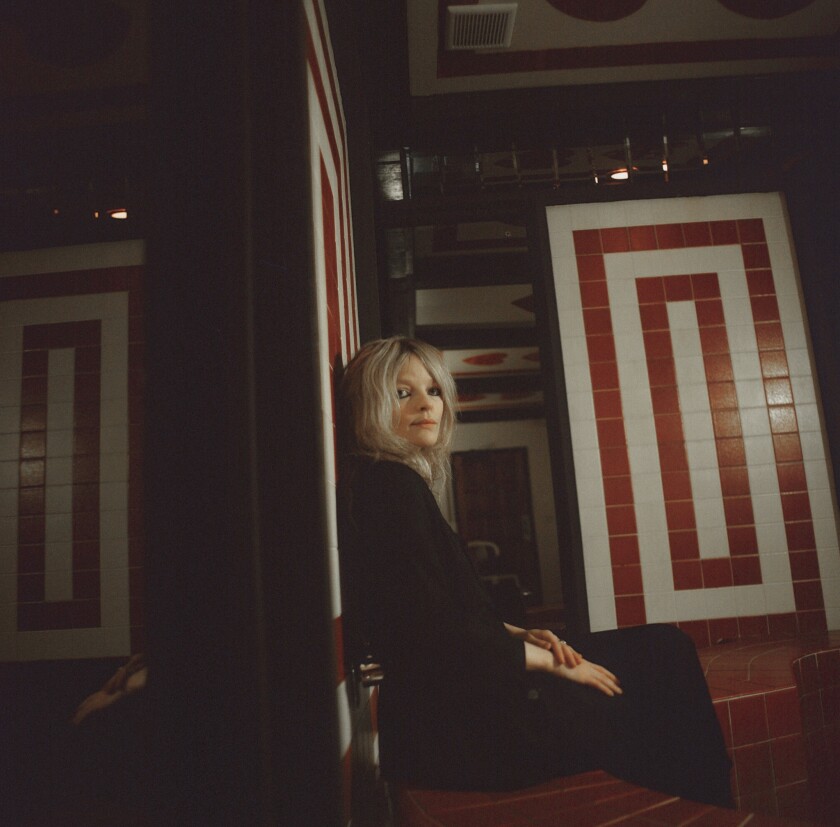 Jessica Pratt, "This Time Around" video (Mexican Summer). The first few minor-key strums of Pratt's new song creep in casually as video director Laura-Lynn Petrick presents fuzzy footage of rippling water and sunlit trees before moving to an out-of-focus shot of the singer. This could be thrift-store found footage, and Pratt's song could be some unsung gem from 1973.
Taken from her forthcoming album, "Quiet Signs," "This Time Around" turns on Pratt's distinctive voice, which has a delicate rasp. Enveloped in velveteen echo, her words pass with sparse accompaniment — a few guitar chords and string-suggestive synth arrangement but no percussion.
The song, like the album (which comes out Feb. 8), exudes a melancholy solitude. When Pratt rhymes "songbird singing the darkest hour of the night" with "marching under the crueler side of the fight" you know she's tackling hard emotions, but expresses the melancholia without resorting to melodrama.
Kevin Morby, "Harlem River After Hours Dub (Peaking Lights remix)" (Woodsist). For this remix, the singer-songwriter enlisted El Sereno-based Peaking Lights to extend a track Morby first issued five years ago. Though it should have been called the "After Years Dub," the resultant 11-minute rework is so deep that perhaps it just took half a decade to mine.
That could be the case, considering the source. Peaking Lights' Aaron Coyes knows his way around bottom-end dub. A recent Instagram photo saw him and undisputed Jamaican dub champion Lee "Scratch" Perry together in a Highland Park recording studio, so Coyes has inhaled that mystical oxygen.
Morby, who until recently was a Mount Washington resident, will celebrate the Peaking Lights remix with a show at Gold Diggers in East Hollywood. Writing via email that he wanted to do something to honor the title track off his debut album, "Harlem River," turning 5 years old this year, he said that the song has been very good to him and a staple of his live show.
"I wrote the song to be about new explorations, and it continues to give me — year after year — just that." Joining him will be guests including William Tyler, Meg Duffy, Rodrigo Amarante and Peaking Lights' Coyes.
Vince Staples, "FM!" (Def Jam/Universal). A few weeks ago the South Bay rapper and raconteur surprise-released a new album crafted to suggest a commercial radio station, with between-song banter from L.A. FM-radio institution "Big Boy's Neighborhood" and a playful, illustrated cover image of people partying at the beach.
It's a short record, clocking in at just over 20 minutes, but the Long Beach linguist crams in a lot of syllables and welcomes into the mix compadres including Earl Sweatshirt, Ty Dolla Sign and San Francisco legend E-40. (Warning: The video below contains much cussing.)
Though he presents the material playfully, Staples has more on his mind than hot fun. Within a few couplets of the opener "Feels Like Summer," he imagines dueling scenarios for a pending celebration, vowing to "party 'til the sun or the guns come out." On "Relay," Staples conveys, with Raymond Carver-esque precision, a narrative about a Howard University grad who can't seem to shake her past.
The masterful video for the track "Fun!" remixes Google Map street-view technology to zoom in on Staples rapping along a residential Long Beach block.
Harnessing that oblong camera-pan sensation of clicking down a Google Map block, the clip captures seemingly unguarded moments — a fistfight in the street, teenage bike thieves, a bunch of kids dancing to the song, an arrest, kids throwing rocks at the camera — before beaming in on Staples and his people bouncing to the track.
Near the end comes a twist that transforms a clever conceit into a statement on the complicated relationship between an artist and his fan base.
For tips, records, snapshots and stories on Los Angeles music culture, follow Randall Roberts on Twitter and Instagram: @liledit. Email: randall.roberts@latimes.com.
---
From the Emmys to the Oscars.
Get our revamped Envelope newsletter, sent twice a week, for exclusive awards season coverage, behind-the-scenes insights and columnist Glenn Whipp's commentary.
You may occasionally receive promotional content from the Los Angeles Times.