All the new television shows to check out this fall
As they say of Southern California, television seems to have become a place without seasons. Autumn used to bring in the TV harvest; now, new fruit drops on-screen the year 'round. What does it mean to be a fall series anymore? Are they the best of the best? Not necessarily! (Indeed, networks seem to hold some better ones back for when their first line of new offerings is shot down.)
But traditions die hard. Fall, in its profusion, still feels important. Here's a list of some of what's coming, whether to ripen into maturity or to rot on the ground. (As always times and dates subject to change.)
Overrated/Underrated: Fall TV's ongoing revivals and 'Baroness Von Sketch Show'
Series revivals: Let's see what happens when "Will & Grace" reemerges as if sealed in amber for 11 years once its second life begins on Sept. 28, followed by "Roseanne" in 2018. But with the genie out of the bottle this long, "conversations" are also happening to resuscitate "Frasier" and "The Office," the latter of which ended way back in 2013. For all the clean-burning fuel generated by nostalgia, isn't pulling up a streaming service and rewatching the originals a purer form of comfort food? Nobody gets old, we all know how it ends and unlike, say, "The X-Files" (and so many others), the show never gets worse.
Edie Falco lays down the law in 'Law & Order True Crime: The Menendez Murders'
A few years shy of the crime's 30th anniversary, the case has moved to the front-line of Falco's character gallery as the acclaimed actress — who scored back-to-back triumphs with her Emmy-winning roles on "The Sopranos" and "Nurse Jackie" — stars in NBC's "Law & Order True Crime: The Menendez Murders," premiering Sept. 26.
"The only thing that comes to mind is gratitude," she says. "I feel tremendously blessed that I was presented with these two things that kept me busy for 10 years each. It kept me working and living in New York, which is what makes me happiest."
— Edie Falco
Bobby Moynihan and 'Me, Myself and I' have an earnestness that stands out from most TV comedies
My whole life completely changed in a matter of weeks.
— Bobby Moynihan
It's the stuff of reaching a new place in his life, canine trespassers and all, and it's that sense of watching big moments unfold that makes Bobby Moynihan uniquely qualified for "Me, Myself & I." Created by Dan Kopelman ("Malcolm in the Middle"), the series explores one man's life — that of would-be inventor Alex Riley — at age 14, 40 and 65 and plays with the pivotal decisions and coincidences that shape what follows.
Played as a teenager by Jack Dylan Grazer and a wealthy recent retiree by TV veteran John Larroquette, Moynihan — who turned 40 this year — portrays Alex at mid-life: a father whose life has run aground amid a sudden divorce and work struggles. Though Moynihan's life is considerably more in order, he still felt an immediate kinship to the character.
"There's definitely this feeling of 'I'm just glad we're here, we made it, and everyone's happy and healthy. This is it, this is a whole new thing now.' That's definitely where Alex is on the show."
How HBO's 'The Deuce' brings the female perspective to 1970s porn and prostitution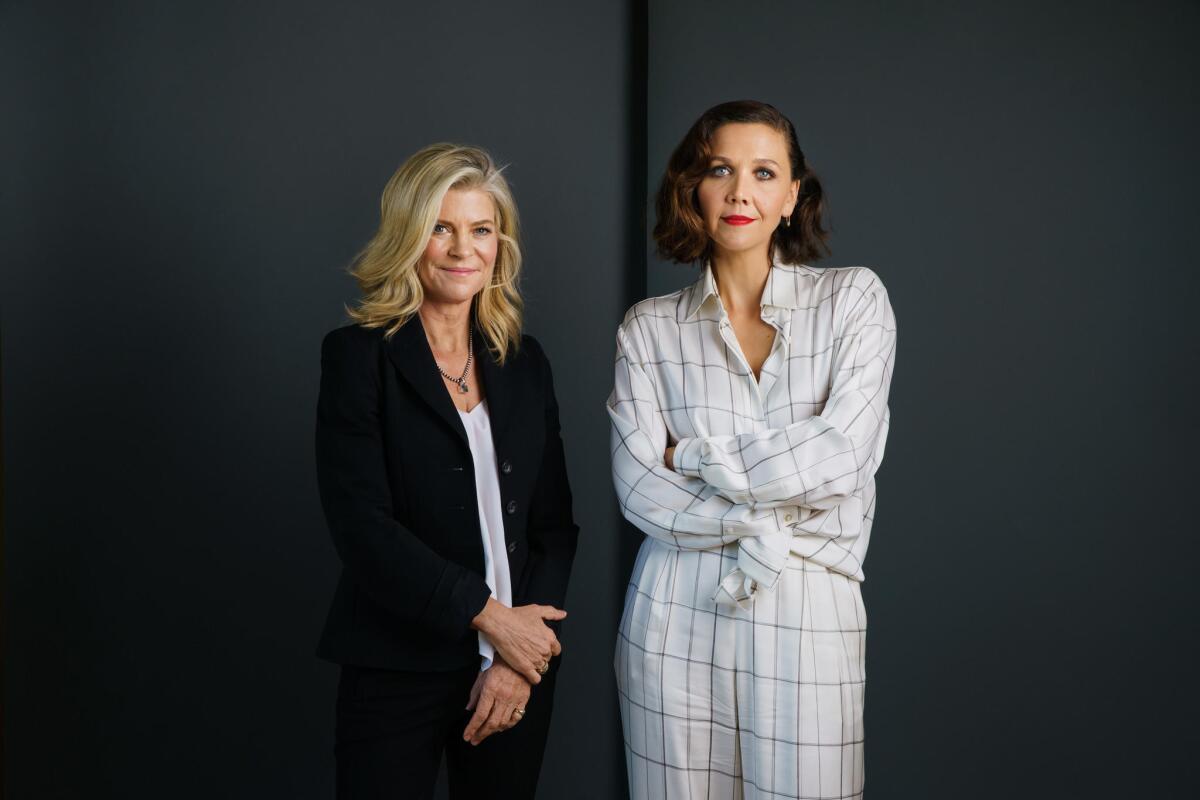 Before Maggie Gyllenhaal agreed to play Candy, a Times Square prostitute in the 1970s-set HBO series "The Deuce," she had one condition: She needed to be a producer on the series too.
While Gyllenhaal was excited to work with co-creators David Simon and George Pelecanos, she'd only seen scripts for three of the eight episodes and felt she had to have some formalized creative input — particularly given the provocative subject matter and inherent potential for exploitation.
Her agents, managers and friends told her it would never happen. But HBO said yes.
I knew that my body would be required, and I wanted to make sure that they also wanted my mind. And they did.
— Maggie Gyllenhaal
Ken Burns and Lynn Novick discuss the 'very organic, fluid process' of making the 18-hour 'Vietnam War'
Ken Burns' latest labor of love with longtime collaborator Lynn Novick manages the impossible: Clocking in at 18 hours starting Sept. 17, "The Vietnam War" untangles one of the most complicated narratives in American history.
Watching the first few episodes, I found myself wishing the miniseries had come out at a less politically-divisive time. Yet, as the episodes continued, I found it more resonant now than ever. Was that a feeling you experienced at all?
Burns: The miniseries has been more than 10 years in the making, and all of those things that resonated with this moment were resonant in 2006, only more so now. We're not putting arrows towards this. In fact, at one configuration before we went to 10 episodes, we were going to be out in the fall of '16 and we really didn't want to be. We realized we don't want to be interrupted by scandals and "Access Hollywood" tapes and things like that. We're happy to be drafting in the "relative quiet" of the Trump administration.
'Young Sheldon' star Iain Armitage works hard, but he plays hard, too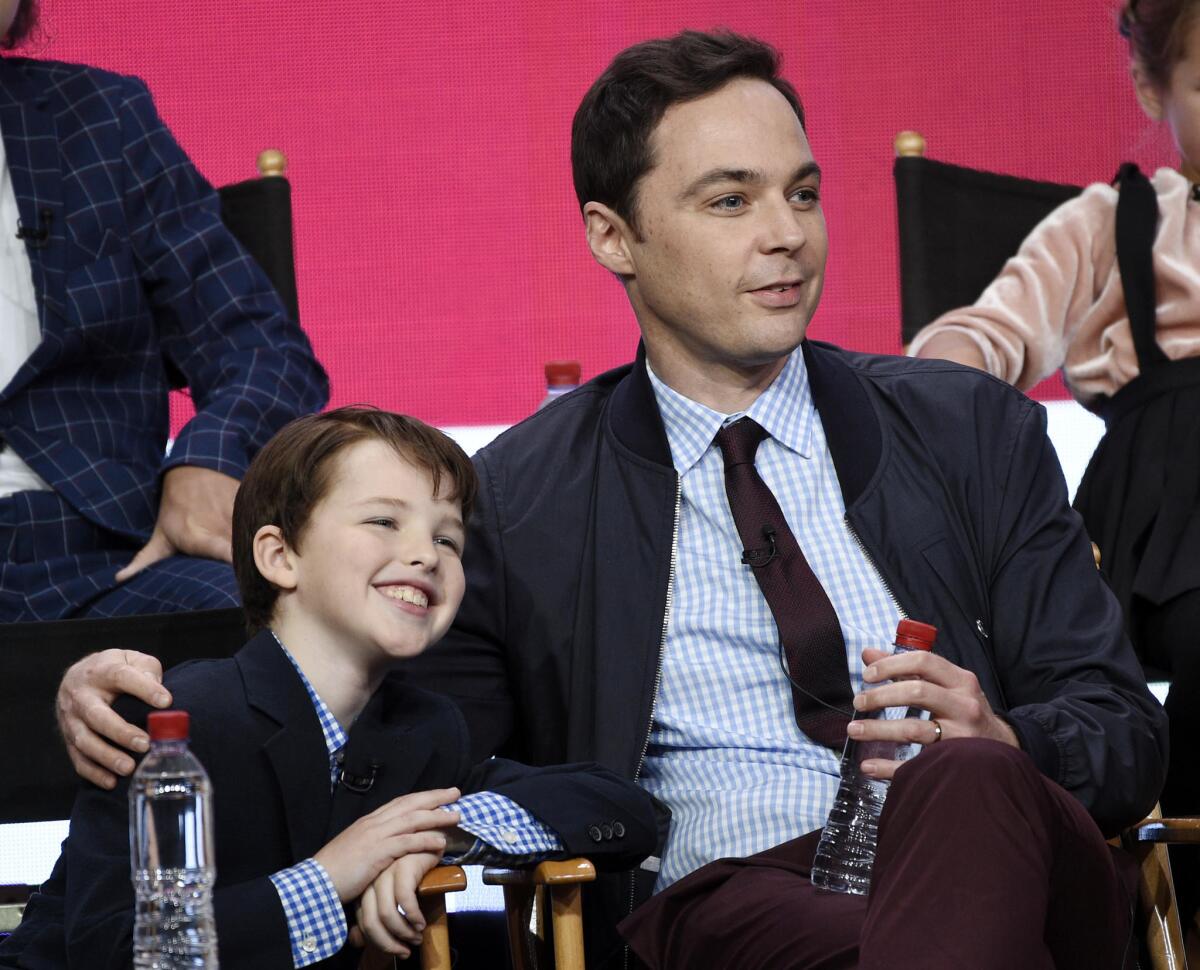 Despite his high-profile extracurricular activities, "Young Sheldon's" Iain Armitage says he is a normal kid — though he has willingly been on a sugar detox for months. He notes that he has a pact with his parents, actor Euan Morton (Broadway's "Taboo") and theater producer Lee Armitage, about this whole acting thing.
As long as I stay the kind of boy that I am and keep my end of the bargain, I can do it. We do have talks sometimes. I have a great mother, she's good at reminding me how to be a good person.
— Iain Armitage
Lee, who was present for the interview and is with Iain when he's on set, says the idea of her son headlining a TV series was an overwhelming thought initially.
"That amount of time is so much of his life," she says. "But he was so excited about it. So we made a pact that as long as he likes doing it — and as long as we see it's not negatively affecting him — he can do it. If it doesn't work for our family, we'll talk."
These are the new faces to watch out for on TV this fall
While a new season always offers its usual crop of familiar faces in new places such as David Boreanaz in "SEAL Team" and Leah Remini reuniting with "King of Queens" costar Kevin James on "Kevin Can Wait," here's a rundown of some new faces whose profiles stand to raise in the new fall season.
Sarah Gadon
Where you can see her: As Irish immigrant Grace Marks in "Alias Grace" (Nov. 3), a miniseries written by indie favorite Sarah Polley that adapts Margaret Atwood's 1996 historical fiction novel in a co-production of Netflix and Canada's CBC.
Where you may have seen her: In addition to 2014's "Dracula Untold," Gadon appeared opposite James Franco in the Hulu adaptation of Stephen King's "11.22.63."
Why she matters: The 19th century story of Grace Marks holds a similar place in the Canadian imagination as Lizzy Borden's does in the U.S., and Atwood has found renewed topicality of late in the wake of Hulu's celebrated adaptation of her novel, "The Handmaid's Tale."
'Dynasty' touted fashion, fights and family -- so don't mess with a good thing in the reboot
Nearly three decades after it went off the air, "Dynasty" is making a television comeback on the youth-skewing network. A modern telling of the long-running series will air Wednesdays at 9 p.m. beginning Oct. 11.
We watched the original pilot with Showrunner Sallie Patrick, who grew up watching the original show with her family, to get her do's and don'ts of rebooting "Dynasty." (Showrunners of fellow 2017 returnees like "Will & Grace" and "S.W.A.T.," among others, may want to take heed.)
Do play up the fashion
Ruffles, fur, sparkle, shoulder pads, gold lamé — the fashion on "Dynasty" was as excessive and outsized as the number of zeroes in the Carrington family bank account.
Don't mess with a good thing.
'Valor,' 'SEAL Team' and other militaristic shows offer viewers odd TV-as-comfort-food choices
In unpredictable times, the familiar is a cozy place to be … even if it happens to be in a war zone.
— Lorraine Ali
Navy SEALs, elite air squadrons and camo-clad foot soldiers combat a variety of enemies in several new military-themed series that include NBC's "The Brave," NatGeo's "The Long Road Home," the CW's "Valor" and CBS' "SEAL Team."
The invasion of military programming stands out among the other offerings of TV-as-comfort-food that arrive this season.
On one level or another, all the shows question the U.S. government's competence and motives in running military operations. Sometimes Uncle Sam's intentions can be just as shady and dangerous as those of the enemy.