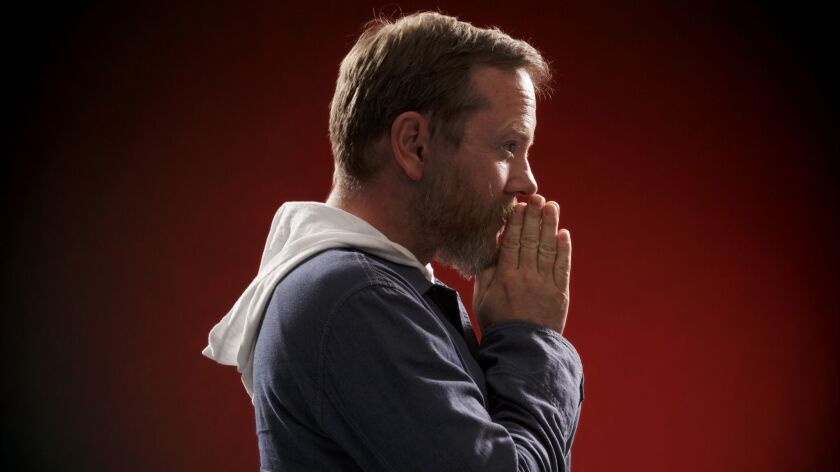 The clock is still ticking for Fox's hit drama series "24."
At the Television Critics Assn. press tour on Thursday, Fox announced two new spinoffs in development for the series: a prequel and a new take on the franchise set in the legal arena.

"We obviously loved the show," said Gary Newman, chairman and CEO of Fox Television Group. "We think it still has a lot of power and a lot of legs. Ever since the show went off air, we talked about how do you reimagine '24.'"
Starring Kiefer Sutherland as Jack Bauer, "24" ran from 2001 to 2010. The thriller returned in 2014 as "24: Live Another Day," which lasted one season.
The prequel, which involves "24" creators Joel Surnow and Robert Cochran, would give viewers Bauer's origin story.
The second series would move away from terrorism and security into the high-stakes world of the legal system. Newman said the concept is an idea that the show's creators discussed as far back as "24's" third or fourth season.
"That particular show deals with the executions of prisoners and there's just 24 hours left to when the execution is supposed to take place," Newman said.
Fox also announced two comedy pilots in development.
The first comes from the creator of "It's Always Sunny in Philadelphia," Rob McElhenney, and "New Girl's" Rob Rosell. It stars Leah Remini ("King of Queens") and "Sunny's" Kaitlin Olson, who most recently starred in Fox's "The Mick."
The other, "Bless This Mess," is a single-camera comedy that comes from "New Girl" creator Elizabeth Meriwether and stars Lake Bell ("It's Complicated.").
The network also announced several competition series.
"The Masked Singer," based on a South Korean singing competition show, features celebrities facing off against each other, all while covered head to toe in an elaborate costume.
The series is hosted by Nick Cannon ("Amerca's Got Talent" and panelists Ken Jeong ("The Hangover"), Nicole Scherzinger ("The X Factor"), Jenny McCarthy ("Scream 3") and singer Robin Thicke.
Dubbed the "first-ever obstacle course for the mind," Fox's "Mental Samurai," which will be produced and hosted by Rob Lowe ("Code Black"), is a competition series that tests intelligence and mental agility.
Contestants must answer questions based on elements like memory and numbers and sequencing, all while being whisked around the set at high speeds.
"Spin the Wheel" will offer contestants the chance to win one of the biggest prizes in prime-time history: more than $20 million. The show is executive produced by singer Justin Timberlake and hosted by Dax Shepard ("CHIPS").
"The Masked Singer" premieres in January 2019. "Mental Samurai" and "Spin the Wheel" are scheduled to premiere during the 2018-2019 season.
---