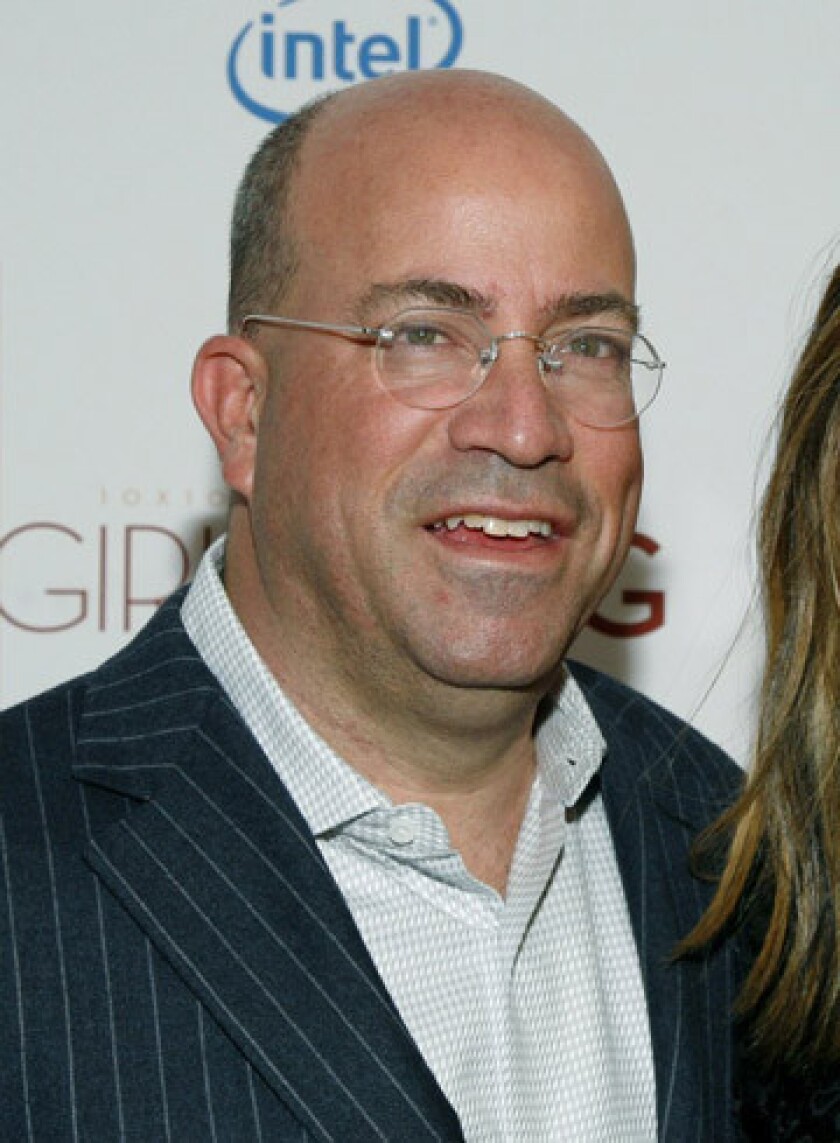 CNN and boss Jeff Zucker are having a lousy February.
Results from Nielsen show that the viewer-bereft cable news network just suffered through one of its worst months ever, with Erin Burnett's "OutFront" program sinking to the lowest numbers CNN has recorded at 7 p.m. in 22 years. Barely 300,000 total viewers tuned in for Burnett's show.
Between 8 and 11 p.m. — prime time — CNN averaged just 399,000 total viewers — a 39% plunge compared with the same month last year, when Zucker had just started the job. Since 1991, CNN has performed worse only twice before (in April 2012 and last November).
PHOTOS: Behind the scenes of movies and TV
On Sunday, CNN confirmed that it would soon pull the low-rated "Piers Morgan Live," now occupying the 9 p.m. weeknight slot. The network has yet to announce a replacement. Zucker, the former chief at NBC Universal, was brought to CNN in January 2013 to turn around lackluster ratings.
In fairness, February has not been a particularly noteworthy month for big breaking news, CNN's forte, and viewers were distracted for much of that time by the Winter Olympics.
But CNN has problems that extend much further than the Olympics. No. 1-rated Fox News Channel was actually up in total viewers (by 3%) to 1.9 million total viewers in prime time. MSNBC drew 722,000, for a modest drop of 2%.
What do you think of Zucker and CNN?
ALSO:
CNN will cancel low-rated 9 p.m. 'Piers Morgan Live'
Piers Morgan: 'I love to stay with CNN' after show ends
'L.A. Law' cast members testify to the effect the series had
PHOTOS: 101 best-written TV shows of all time
Overrated/Underrated 2014
CRITICS' PICKS: What to watch, where to go, what to eat
---