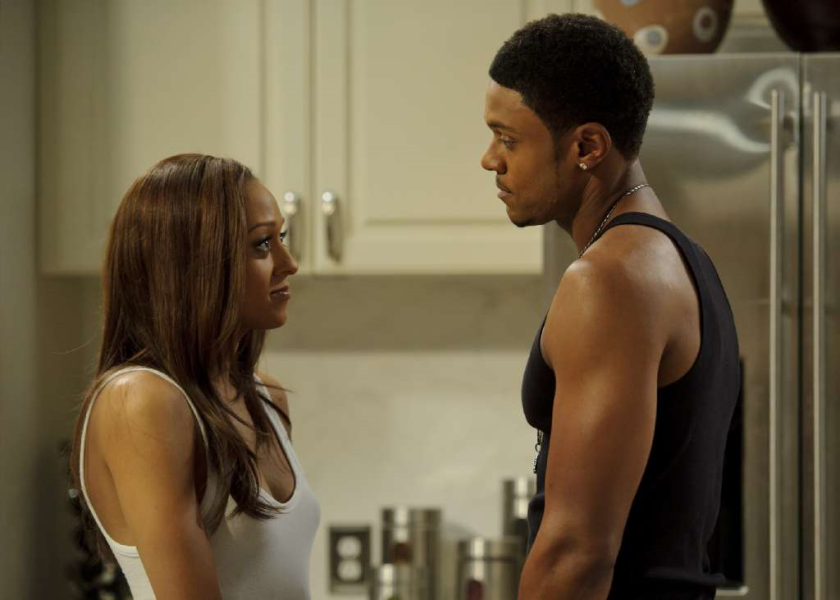 "The Game," BET's sports-flavored comedy, will cross the finish line next month with an assist from two MVPs: Tia Mowry-Hardrict and Pooch Hall.
The performers, who were the key leads of the show before departing in 2012, will return for the 90-minute series finale on August 5 to reprise their roles as Melanie Barnett, a doctor who for years put her medical career on hold to support her husband, star receiver Derwin Davis.
Mowry-Hardrict and Hall announced their comeback during a joint appearance at Sunday's BET Awards. The audience greeted the news with cheers.
"I'm so full of emotions," Mara Brock Akil, the show's creator and executive producer, said in an interview. "To bring these characters back to shore is such a blessing. They get an ending. They get closure."
Mowry-Hardrict and Hall said in seperate interviews that fans were forever asking whether they would return to the series.
"Every day on social media, I'm asked, 'When are you and Tia going back?' " said Hall. "We really owe this to the fans."
The departure of Mowry-Hardrict and Hall was a devastating blow to the series, which started at the CW before jumping to BET in 2011. Although the show always had an ensemble cast, Akil said the couple played by Mowry-Hardrict and Hall were "the heart of the show."
Hall left the series in 2012 for a role in Showtime's "Ray Donovan." He says he and his representatives tried to work out an arrangement that would have allowed him to work on both series, but that never panned out.
Mowry-Hardrict also moved to other projects, including a reality show with her twin sister, Tamera Mowry-Housley. She currently stars in the Nick at Nite/TV Land comedy "Instant Mom."
"When I didn't go back," I cried," said Mowry-Hardrict. "I felt so connected to the character, and I wasn't ready for her to end."
A new couple, played by Lauren London and Jay Ellis, was added, but ratings dropped and the show never fully recovered.
"Melanine and Derwin were the core of the show," said Akil. "We entered this world through them and spent so many stories exploring their ups and downs. But I also believe in the rest of the cast and the writers and producers, and the audience that stuck with us."
She is thrilled about the final episode. "I feel creatively we've been able to answer those who have been loyal to us. It's truly a tip of the hat to the fans who will get to see if Melanie and Derwin get their happily-ever-after."
ALSO:
A Career with 'Saturday Night Live' was in the cue cards
It's all great fun as animals run amok in CBS' 'Zoo'
The Grateful Dead jam in mostly perfect harmony in Santa Clara
---