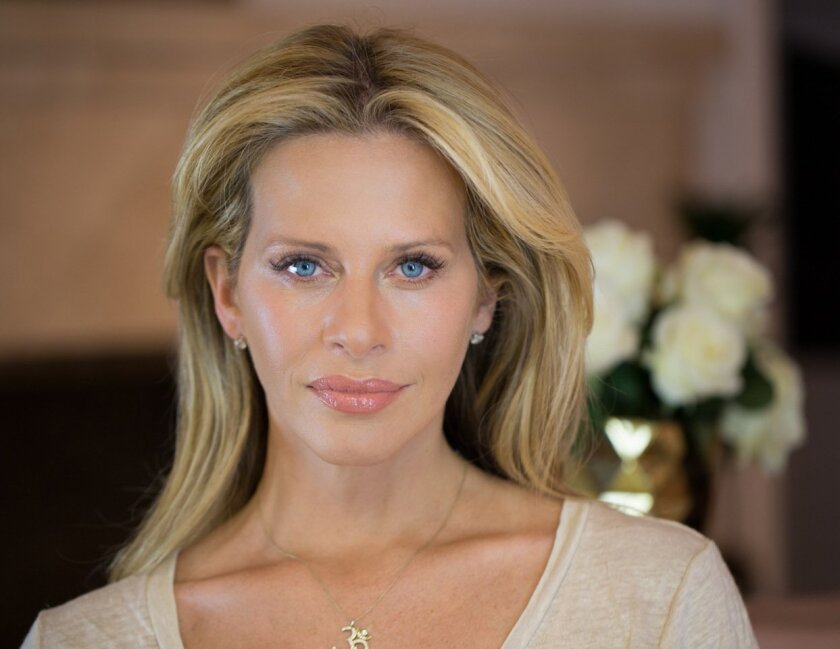 Dina Manzo appeared on three seasons of Bravo TV's "The Real Housewives of New Jersey" before she made a few major life changes, including getting a divorce, decamping to Malibu, walking away from those epic "Housewives" catfights and starting a skin care line.
During a recent phone chat, Manzo wanted to skip the talk about the Bravo women of Jersey and focus on Glow by Dina, the newly launched line of four products — cleanser, moisturizers and serum — that Manzo created with a quartet of California dermatologists.
Manzo said she was prompted to venture into making skin care products after years of being complimented on her flawless complexion.
Part of her message for the line is to dispel the notion that she's a newbie in the beauty industry.
"I was working in a beauty supply store at 16, and when I was 18, I owned a salon for skin care and makeup," said Manzo, who's 44. "I've always been interested in beauty. I just didn't make that much noise about it."
Her cleanser, moisturizer and serums have vitamins and ingredients such as alpha lipoic acid and camomile extract but don't contain fragrances or preservatives.
"I also didn't want a heavy price tag," she said about her line, which ranges from $11.99 to $19.99 and is available at glowbydina.com. "Nothing is tested on animals. They are all made in a green facility using purified water, and it's all nontoxic."
Manzo, an interior designer and event planner, is overseeing the launch of Glow by Dina from her new California home while continuing to work on other projects such as penning a book tentatively titled "Walking a Zen Path in Heels."
"My brand is about being glamorous and spiritual," she said. "That even though I practice spirituality, it's important to keep ourselves looking good as well. It's OK to care about Botox and [Christian] Louboutins."
Manzo said she ultimately wants Glow by Dina to be accessible to everyone, and the line was created for people of various skin types and ages such as her 20-year-old daughter as well as her 78-year-old mother.
Well-known fans of Manzo's skin care line include Jersey "Housewives" cast members Jacqueline Laurita, Teresa Giudice and Melissa Gorga, who have gushed about the products on Instagram. Manzo said men also have tried the products, which have packaging featuring a faded image of Buddha.
"I want using it to feel like a ritual," she said. "I've been in the beauty business for a long time, and I know what works. I've continued to be my own guinea pig. It's not just me attaching my name to something."
---