FDA takes important steps in modernizing food safety system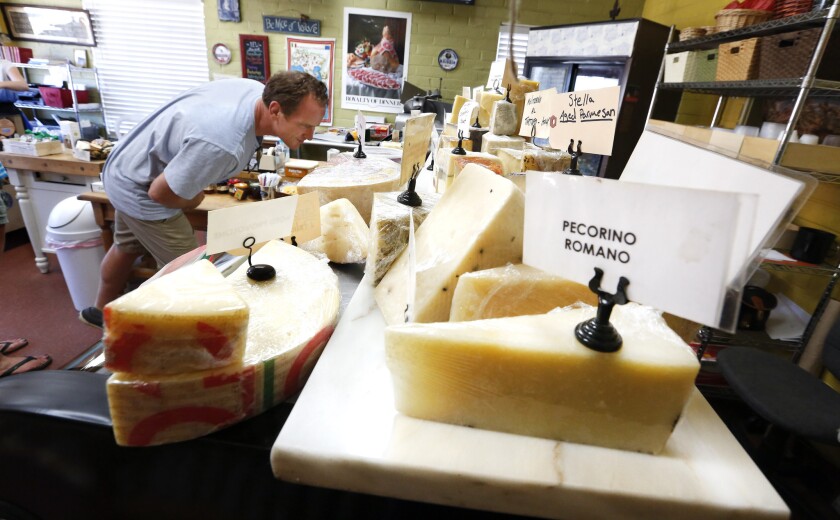 In the midst of a cucumber recall that has sickened hundreds in 30 states, the Food and Drug Administration today finalized the first two of seven major rules under the Food Safety Modernization Act (FSMA) meant to beef up the country's food safety system.
The rules put in place today — the preventive controls rules — aim to hold imported food to the same safety standards as domestically produced food, and seek to develop a nationally integrated food safety system in partnership with state and local authorities
The FDA hasn't forgotten about our animal friends either — the rules finalized today focus on implementing modern food manufacturing processes for both human and animal foods.
Perhaps most significantly, the goal of the new rules is a proactive food-safety system: to prevent hazards to customers on the front end, rather than waiting to act until an outbreak has occurred.
An estimated 48 million people (1 in 6 Americans) get sick each year from foodborne diseases, according to recent data from the U.S. Centers for Disease Control and Prevention. Approximately 128,000 are hospitalized, and 3,000 die each year. Over the last few years, high-profile outbreaks related to various foods, from spinach to peanut products, have underscored the need to make continuous improvements in food safety.
"Today's announcement sets us on the path to a modern food safety system that will prevent illnesses and continue to build confidence in the safety of the food served to our families every day," said Dr. Stephen Ostroff, acting FDA commissioner.
The new rules require human and animal food facilities to develop and implement written food safety plans that indicate the possible problems that could affect the safety of their products. Companies also must outline steps their facilities would take to prevent or significantly minimize the likelihood of those problems occurring. This means that food companies will be held accountable for monitoring their facilities, identifying any potential hazards in their products and preventing those hazards.
Under these rules, the FDA says it will be able to assess these systems to prevent problems and will be able to respond better when food safety problems occur.
"We've been working with states, food companies, farmers and consumers to create smart, practical and meaningful rules," said Michael R. Taylor, deputy commissioner for foods and veterinary medicine at the FDA. "And we have made a firm commitment to provide guidance, technical assistance and training to advance a food safety culture that puts prevention first."
Food safety attorney and advocate Bill Marler, who has already filed several lawsuits on behalf of people sickened in the current cucumber-based salmonella outbreak, cautiously calls today's step "progress."
"In many respects these new rules are based on the rules applied to the fish industry some time ago, and what the LGMA self-imposed after the spinach outbreak of 2006. All in all, it's good long term for consumers and the food business," Marler said, adding, "It may well have a serious negative impact on my business — which is not a bad thing."
The seven FSMA rules are set to be finalized in 2016, with a goal of working together to systematically strengthen the food safety system and better protect public health.
ALSO:
There's Sriracha sauce in your beer
Buy This Now: Pears, with 12 recipes
Salmonella-tainted cucumbers kill 2 people and sicken 339 others, CDC says
---
Get our weekly Tasting Notes newsletter for reviews, news and more.
You may occasionally receive promotional content from the Los Angeles Times.