Eat your heart out: 6 places to eat heart from Jonathan Gold
Grilled miso heart served with king oyster mushrooms and yuzi miso vinaigrette.
(Katie Falkenberg / Los Angeles Times)
A look inside b.o.s.' dining room. The restaurant occupies a space in the Honda Plaza at the east end of Little Tokyo, sharing a parking lot with Sushi Gen, the shabu-shabu den Kagaya and the ramen parlor Men Oh Tokushima.
(Katie Falkenberg / Los Angeles Times)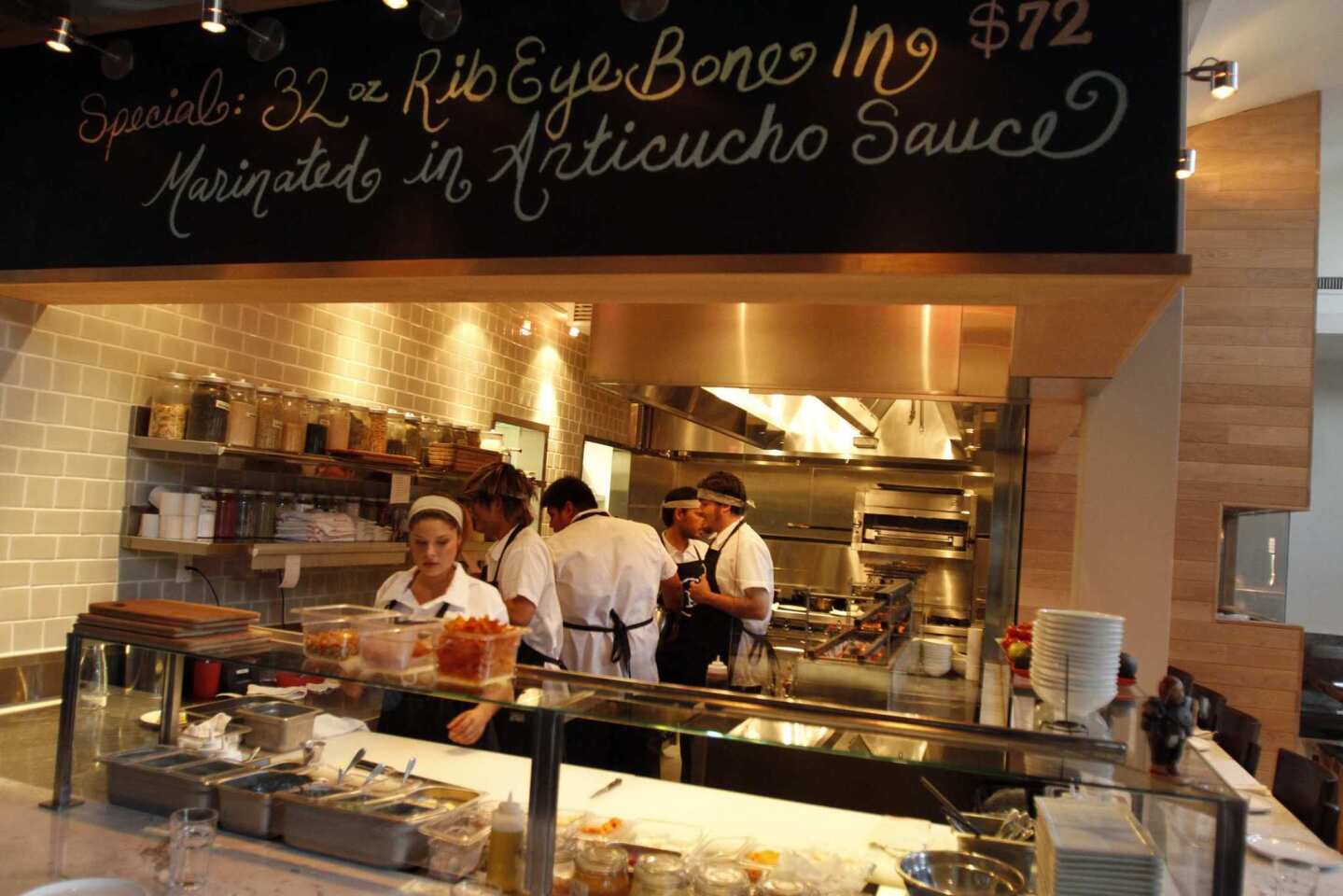 A blackboard with the daily special hangs above the open kitchen at Picca.
(Glenn Koenig / Los Angeles Times)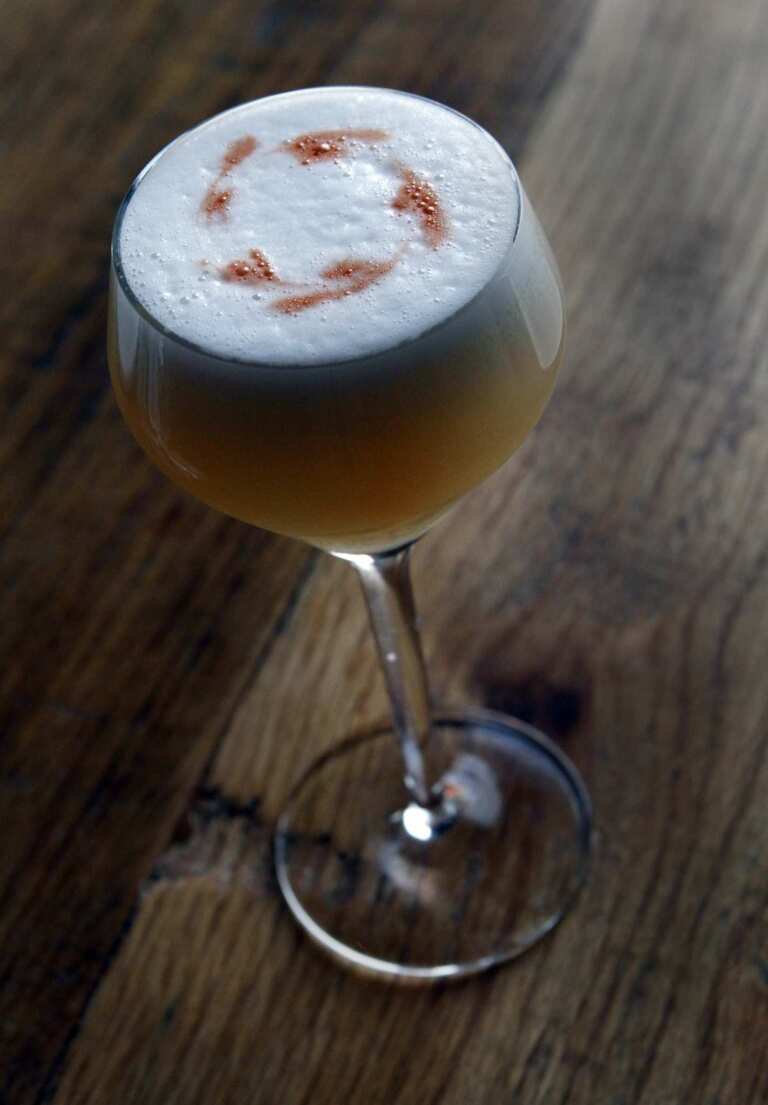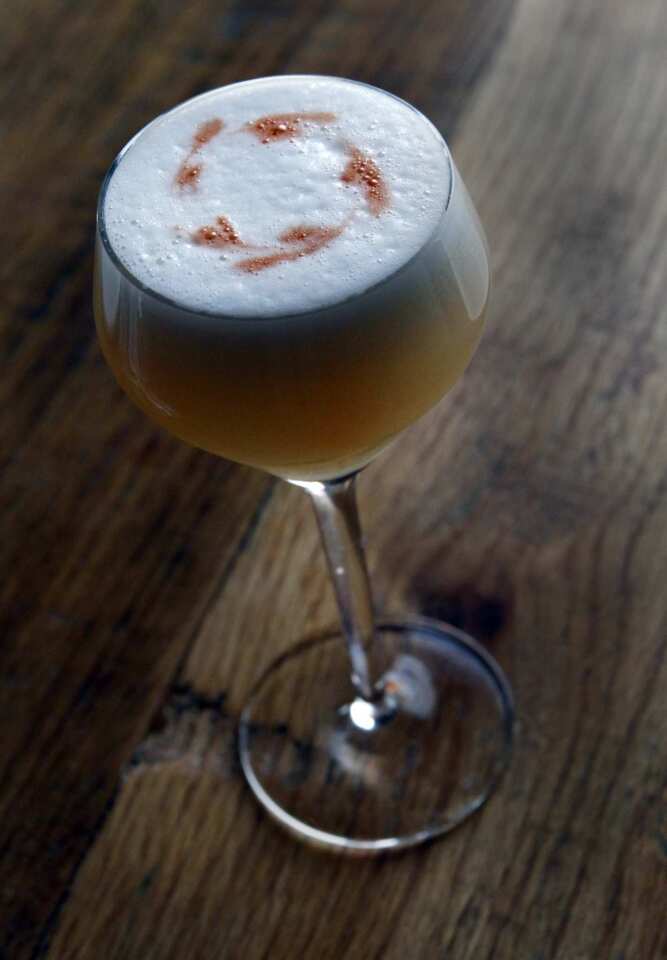 Pisco Sour.
(Glenn Koenig / Los Angeles Times)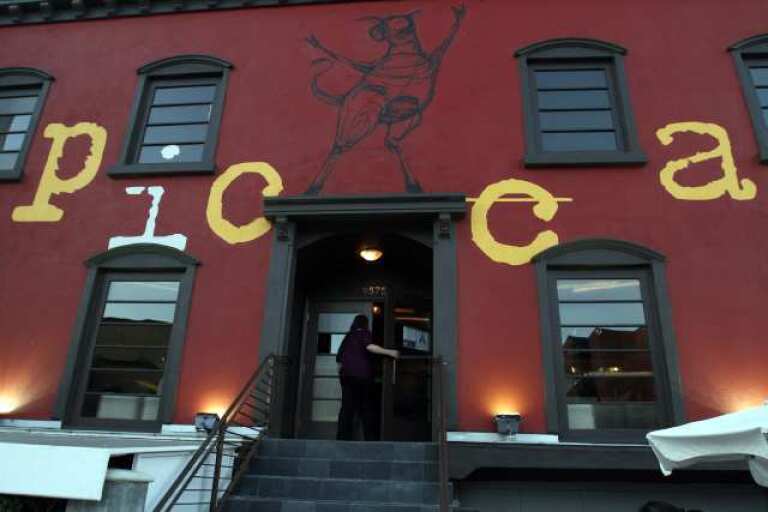 Picca on Pico Boulevard is a new Peruvian restaurant from chef-owner Ricardo Zarate, who was named one of Food & Wine magazine's 10 best new chefs.
(Glenn Koenig / Los Angeles Times)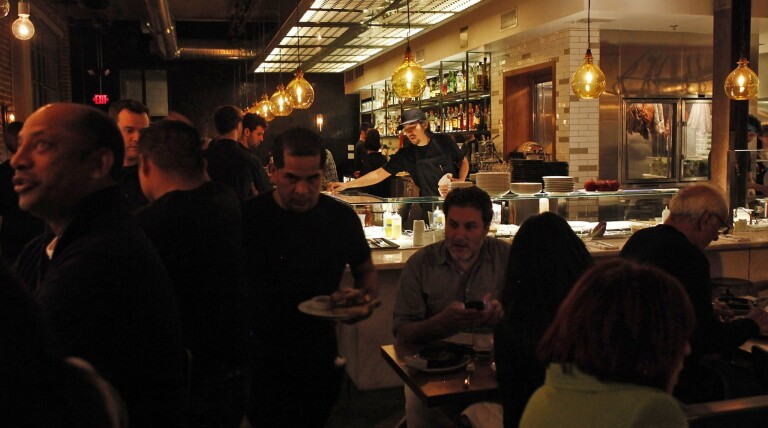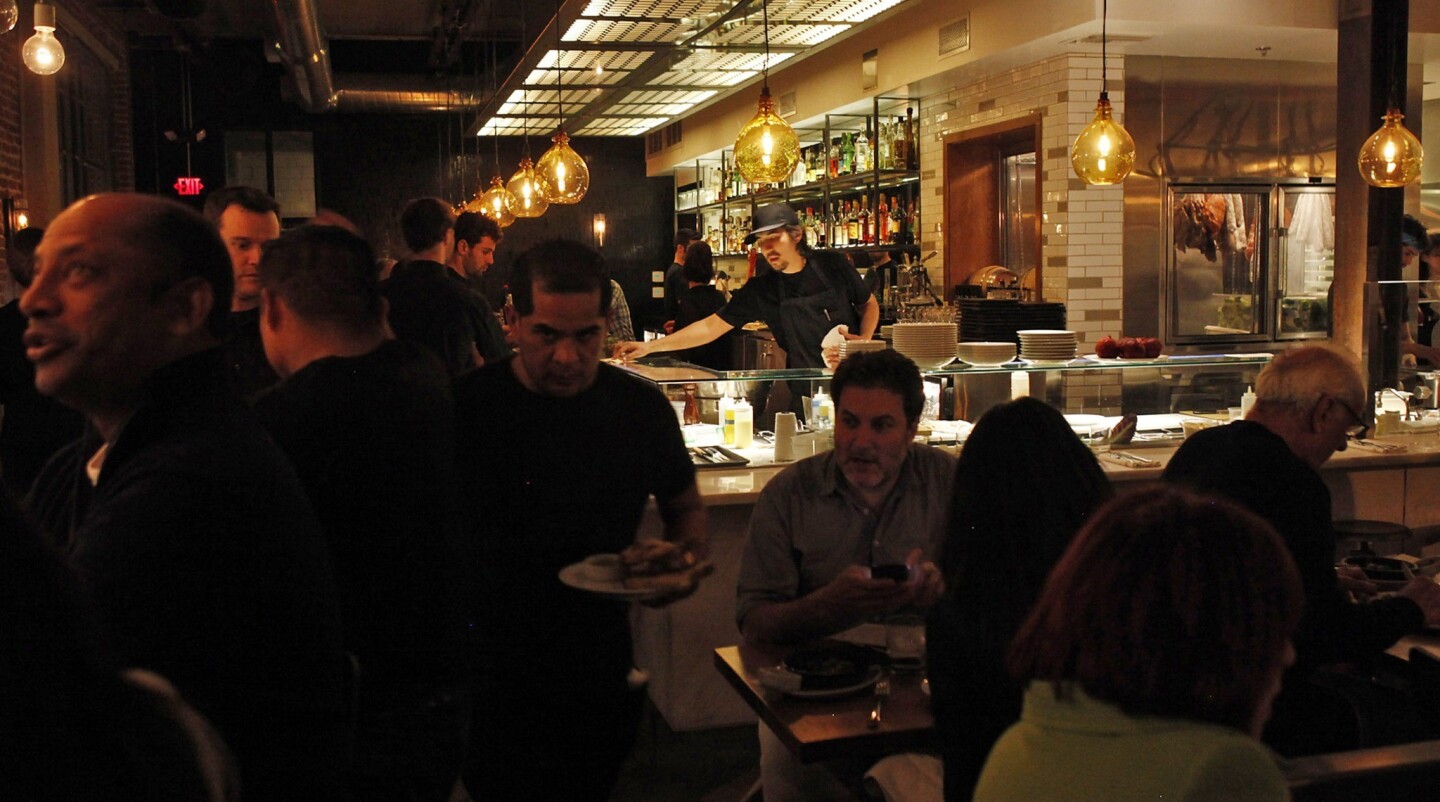 The interior of Bestia is stripped down with exposed ceilings and rough brick.
(Katie Falkenberg / Los Angeles Times)
The restaurant is on the eastern edge of downtown in a former warehouse district.
(Katie Falkenberg / Los Angeles Times)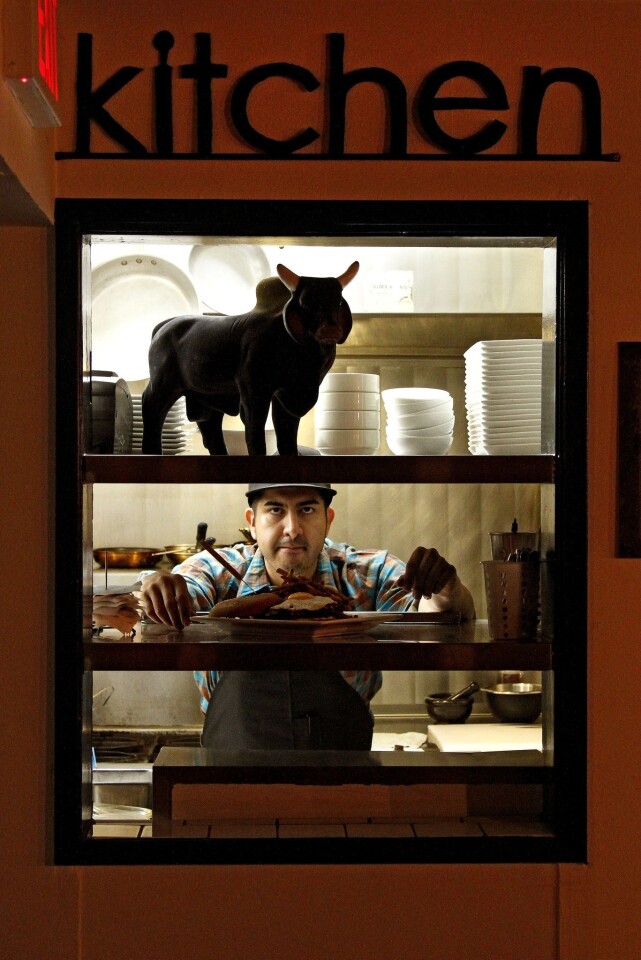 Chef Eduardo Ruiz at the kitchen's service window.
(Ricardo DeAratanha / Los Angeles Times)
Patrons share a
horchata-tona
, enough for two to four people.
(Ricardo DeAratanha / Los Angeles Times)
The menu at Barnyard includes a lot of comfort-food favorites, such as burgers and fries, along with fresh vegetable dishes.
(Gary Friedman / Los Angeles Times)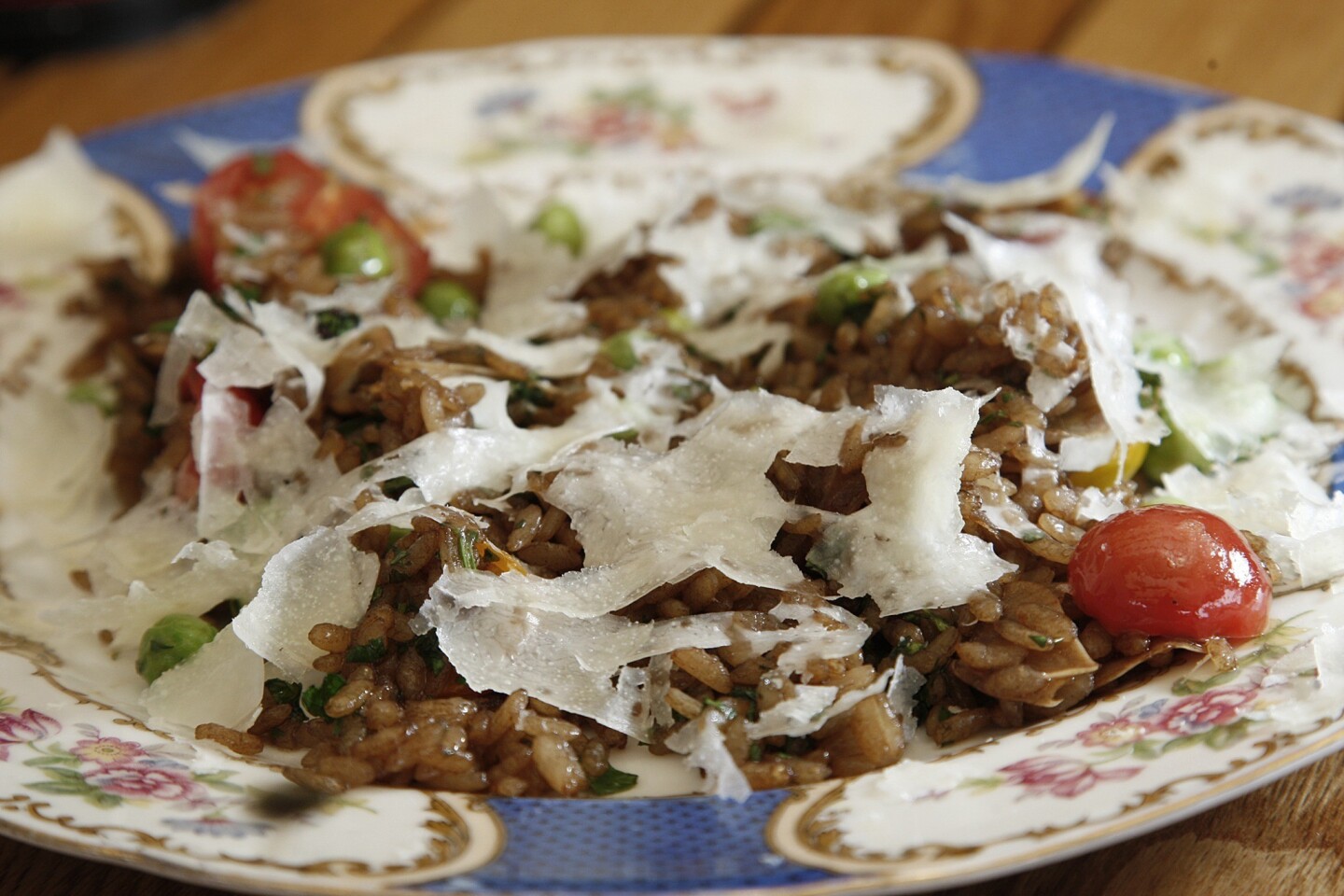 Rissoto
alla pilota
is made with pecorino, English peas and tomatoes.
(Gary Friedman / Los Angeles Times)
Uncooked mutton skewers are ready for grilling at Feng Mao in
Koreatown
.
(Michael Robinson Chavez / Los Angeles Times)
The heart can be so tender. But as any cook can tell you, it can also be tough – an unforgiving meat that seizes up when you leave it an instant too long on the grill. Do not torture our hearts over a thin, smoky flame. Contemplate instead a fine dinner, with the one you love, of nature's most amorous organ. Why not eat your heart out tonight?
Corazón y Miel is a dim, tuck 'n' roll gastrobar in Bell. Corazón y miel, hearts and honey, is its signature bowl of warm, seared chicken hearts in a sweet, honeyed vinaigrette, tossed with a few slivers of onion, a kind of organ-meat escabeche. Like the restaurant, the hearts are an unlikely source of deliciousness. The hearts have won again.
6626 Atlantic Ave., Bell, (323) 560-1776.
Bestia. Beef heart is a muscly meat, richly flavored but no stronger in taste than any other part of the cow. You might surmise that its almost total lack of fat might make it a good candidate for a tartare, one of the few preparations in which leanness is a virtue. And you would be correct: Ori Menashe's pine-nut-laced chopped beef heart, far from being dank and organy, is one of the best steak tartares you will ever taste.
2121 E. 7th Place, Los Angeles, (213) 514-5724, bestiala.com.
Picca. Ricardo Zarate expanded the idea of anticuchos, the famous skewers of grilled, marinated beef heart sold on half the corners in central Lima, to include a lot of things that have nothing to do with corazón: skewered sweet potatoes with honey and fresh chile, chicken wings with lime and even cherry tomatoes with burrata and fresh huacatay. But do you also find the original version of the dish? Of course, served with a spicy, fragrant rocoto-walnut pesto.
9575 W. Pico Blvd., West L.A., (310) 277-0133, www.piccaperu.com.
b.o.s. It might not occur to you to substitute beef heart for tuna in a Japanese-style tataki presentation, but you are not offal auteur David Bartnes. The slices of raw organ, slightly smoky where they have been seared over Japanese bincho charcoal, may be chewier than they appear, but they have basically the luxurious mouthfeel of seared tuna and the clean, beefy flavor of rare steak.
424 E. 2nd St., Los Angeles, (213) 700-7834, bos-la.com.
Barnyard. You may think of Barnyard as a place to go for chewy risotto alla pilota, a squash terrine with fresh cheese or a really good plate of kale. And you wouldn't be wrong. But don't overlook the pea tendrils with chicken hearts, which kind of reimagines what a spring salad might be.
1715 Pacific Ave., Venice, (310) 581-1015, barnyardvenice.com.
Feng Mao. Do you like your hearts on the hearty side? Try the barbecue joint Feng Mao, where northeastern Chinese cooks prepare the Beijing version of Muslim Xinxiang barbecue for a Korean-speaking clientele; the rough, rustic food of nomads cooked on industrial tabletop grills. Grilled meat may be the universal language. So too, among the endless, cumin-intensive lamb kebabs, chicken kebabs and kebabs of ox parts you would probably not enjoy contemplating the incineration of on Valentine's Day, are the chunky, chewy oxheart kebabs. Love conquers all.
3901 W. Olympic Blvd., Koreatown, (323) 935-1099.
ALSO:
Jonathan Gold's favorite sushi spots
---
Get our weekly Tasting Notes newsletter for reviews, news and more.
You may occasionally receive promotional content from the Los Angeles Times.