Vromage makes an art out of vegan cheeses made with nut milks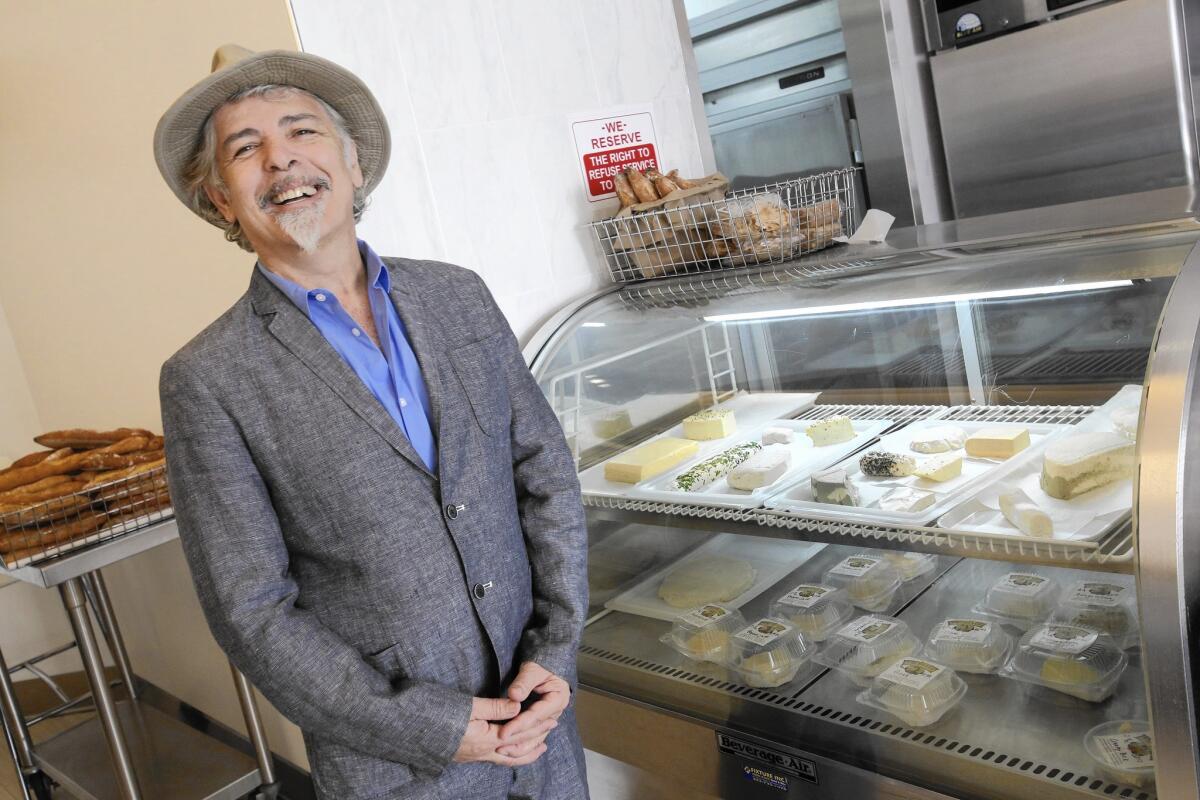 The line one recent Sunday was out the door at Vromage, a 3-month-old shop selling cheese made from nut milks.
"People are very emotional when they come," said owner Youssef Fakhouri, who was raised in Casablanca and Paris and trained as a chef.
Customers who don't eat food made with the milk of animals for ethical reasons or because of allergies tell him they thought they were done with artisan cheeses. At his little shop, in a cramped strip mall at 7988 Sunset Blvd., near La Cienega, they find nut milk versions of goat cheese logs (Vive le Difference) with ash, blue cheese (Veganzola), Camembert (Cashembert) — 17 varieties in total.
"The inspiration is from friends who are vegan," Fakhouri said. "Everyone was complaining about nondairy cheese."
Fakhouri took on the challenge. He started experimenting with pine nuts, pistachios and macadamias. He makes milk from the nuts and then used traditional cheese-making techniques, straining the whey, adding truffles or herbs, and pressing the curds into forms.
Just as dairy cheese makers say each wheel may taste different based on where and what the animals ate, Fakhouri says his cheeses taste of where and how the nuts were grown. "That's the beauty of it," he said.
Consumers should taste the product for itself rather than compare it to an animal cheese, he said. "I am not trying to make it indistinguishable from the animal counterpart."
With that, the cheeses taste quite good. A macadamia, cashew and pine nut Brie, served on a baguette from the restaurant Republique, which Fakhouri stocks, was more than satisfying. Customers apparently agree: On that Sunday, the refrigerator case was almost empty before 1 p.m. The cheeses cost $2.40 to $3 an ounce; there are usually eight varieties available.
Get our L.A. Goes Out newsletter, with the week's best events, to help you explore and experience our city.
You may occasionally receive promotional content from the Los Angeles Times.