100 'genius' dessert recipes all in one cookbook, including tips and techniques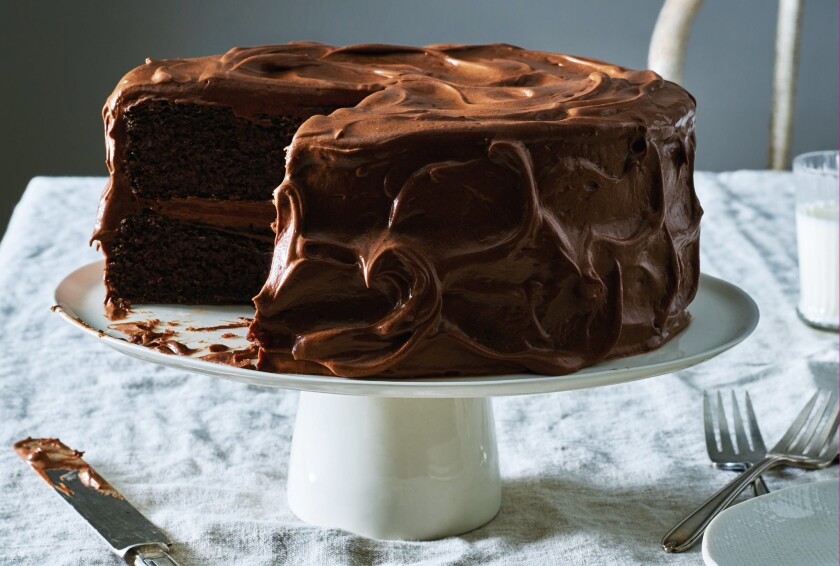 If your idea of fun is baking pastries and cakes, whipping up batches of frosting and loading your freezer with seasonal ice creams, you likely spend a lot of time foraging through your cookbook library or plumbing the internet for favorite or new recipes. The latest cookbook from the folks at the acclaimed food site Food52 might save you a bit of time.
With "Food52 Genius Desserts: 100 Recipes That Will Change the Way You Bake," out in September from Ten Speed Press, Food52 creative director Kristen Miglore collects many of the recipes that ran in her long-running Genius Recipes column. These are recipes culled from noteworthy cooks and pastry chefs, cookbook authors and journalists, and picked for their innovation, creativity, tradition or just plain deliciousness.
The contents read like a particularly sweet Best Of catalog. Alice Medrich's brownies, yellow butter cake from Rose Levy Beranbaum, a chocolate caramel tart from Claudia Fleming, Maida Heatter's lemon cake, plus desserts so famous that just their inclusion here will save you valuable hunting time: the World Peace cookies from Dorie Greenspan and Pierre Hermé and the butterscotch budino from Nancy Silverton and Dahlia Narvaez.
So this cookbook, which is the follow-up to Food52's 2015 IACP award-winning cookbook "Food52 Genius Recipes: 100 Recipes That Will Change the Way You Cook," is super helpful from an organizational standpoint, but it's also downright fun. The so-called genius aspect to the recipes (also conveniently itemized all on one page), includes tips such as Heatter's use of breadcrumbs to keep cakes from sticking to the pan, Silverton's method for steadying your mixing bowl by making a nest out of a kitchen towel, and (my favorite) Medrich's trick of drying strainers and whisks with a hair dryer.
All of which make for a cookbook that manages a deft trick of its own: It's both aspirational and pragmatic, instructional as well as comforting. The bits and pieces that accompany the recipes are useful as well. They include a list of "baking rules and assumptions" that points out that measuring flour is more important than measuring salt, and that the bittersweet, semisweet and dark labels for chocolate are interchangeable, as well as suggestions that an inexpensive digital scale is a highly worthwhile investment and that your hands are one of the best pastry tools you can have.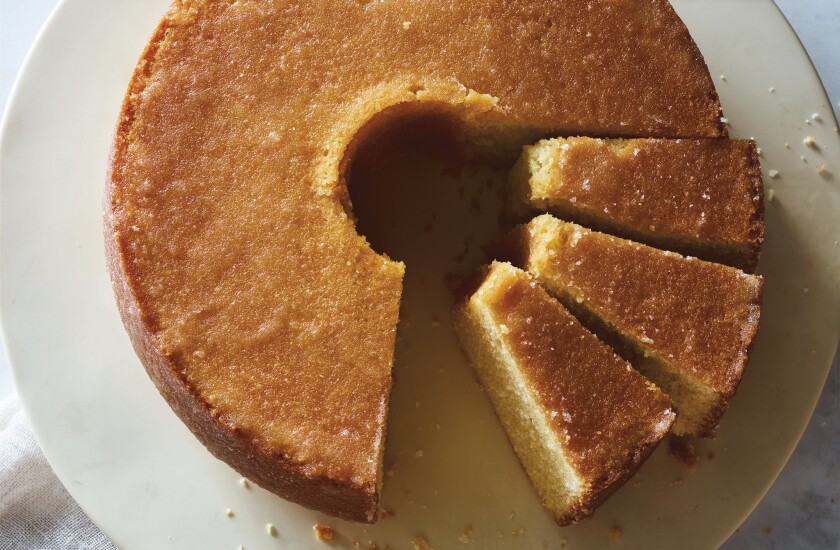 Recipe: East 62nd Street lemon cake »
The photography by James Ransom is predictably lovely (predictable because Food52 has always had remarkable photography). And the headers for the recipes read like friendly entries in an essential dessert encyclopedia.
There are brief asides that add to the practical charm of the book, such as "how to turn a loaf of bread into dessert," and a list of ways to play with meringues (if you have never made an Eton mess, please do this as soon as possible).
The book is happily democratic, drawing recipes not only from legends (François Payard, Lindsey Shere) but from bloggers, caterers, memoirists and writers' grandmothers.
The ambition of the desserts themselves has terrific range, from egg tarts, the delicate pastries that are a dim sum staple, to an icebox cake built with Ritz crackers that takes all of 10 minutes.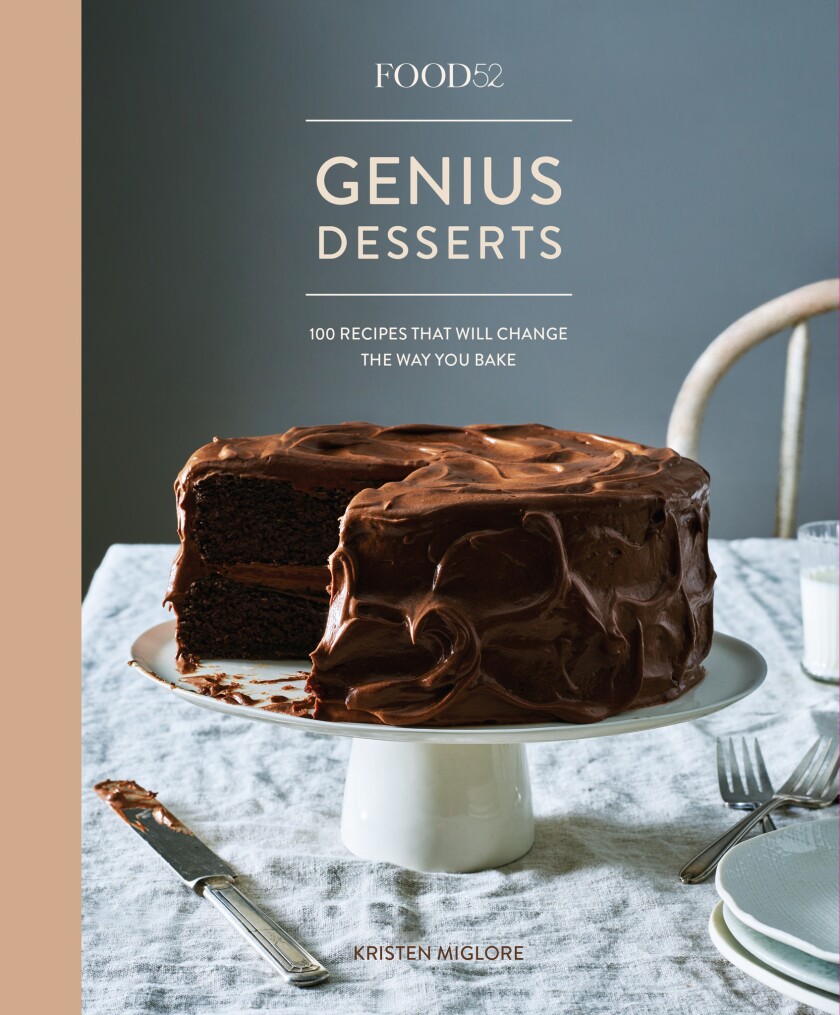 Another thing about this cookbook is that it functions like a treasure hunt, with lovely things casually lurking within the pages. There's a walk-through guide for making quick chocolate sauces, chatty instructions for using leftover pie dough bits and, at the very end of the book, a formula for combining fruit with cream, sugar, heat and "optional doodads" that includes British chef Jeremy Lee's raspberry brûlée, so casually added that you'd miss it if it weren't for the stunning picture.
This simple concoction is a heady mixture of fruit and whipped cream that's covered with sugar and brûléed with a blowtorch, and it's one of the best desserts I've ever had, as well as being the most fun to make. To find it on the book's last page like a coda is a fitting summation of the book itself: smart, delicious, understated and, yes, genius.
Cookbook of the week: "Food52 Genius Desserts: 100 Recipes That Will Change the Way You Bake" by Kristen Miglore (Ten Speed Press, $35)
---
Get our weekly Tasting Notes newsletter for reviews, news and more.
You may occasionally receive promotional content from the Los Angeles Times.