Rosetta chef Elena Reygadas expands the idea of Mexican food in her cookbook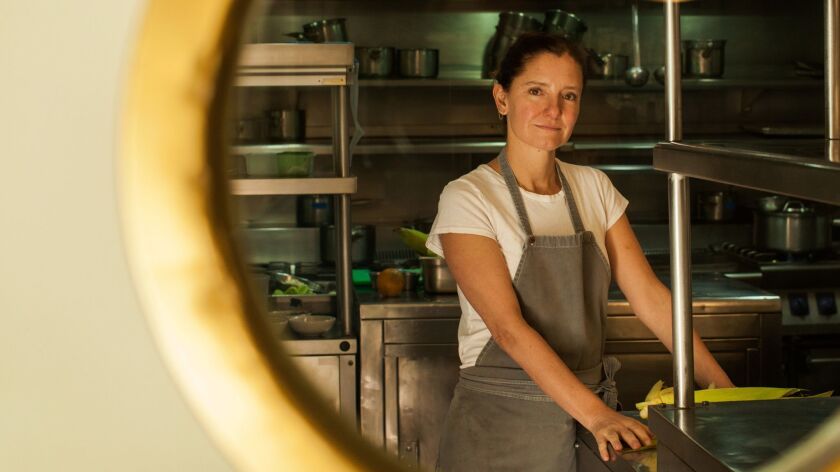 Chef Elena Reygadas is making dessert: a salad of fresh herbs and ice cream, one of the signature dishes at her Mexico City restaurant Rosetta. The plate — essentially a pile of greens — bears little resemblance to the gut-bombs of butter and chocolate that often finish out meals at fine dining restaurants. Nested in the lemon thyme, sorrel and mint leaves is a small scoop of rosemary ice cream, and over the top, a drizzle of rosemary syrup and good olive oil.
"The idea was to make a dessert that was like an herbal tea," Reygadas explained as she picked thyme leaves off the stem. The same way a mint tea might settle your stomach as you finish a long meal, Reygadas created a dish that embodies her philosophy of food: Eat well, and feel well doing it.
Located in a large Porfiriato mansion in the Mexico City neighborhood of Roma Norte, Rosetta's rooms are small, as are the tables, so guests never have to raise their voices to be heard. The chairs are comfortable, and the soundtrack (featuring Nick Cave and Nina Simone) is the same one that Reygadas likes to listen to when she's at home reading. In the evenings, the lighting is provided by antique lamps and candles. It's so low, in fact, that it's sometimes hard to appreciate just how vivid Reygadas' creations can be, from pasta dough infused with herbs or beets that produce intense shades of moss-green and magenta, to the whole insects that cling to edible flowers.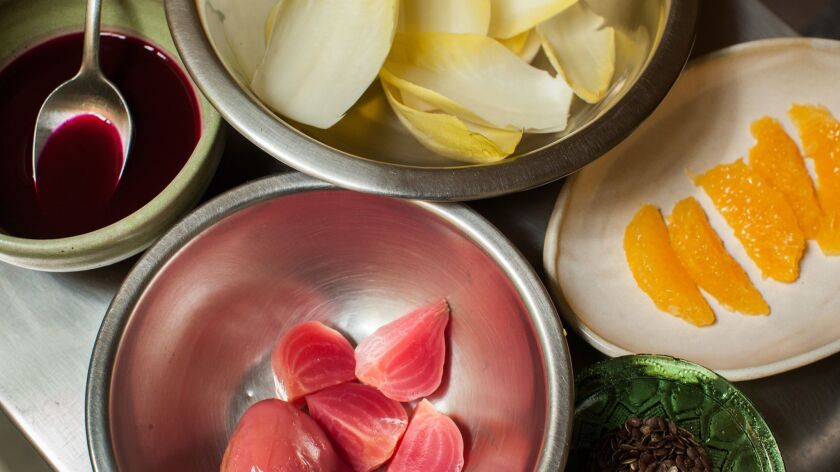 In her first cookbook, "Rosetta," Reygadas passes along this philosophy, through recipes, but also pages of photos that provide an intense sense of place: the ingredients, farms where they are cultivated, interiors of the restaurant, and candid portraits of its staff. In its first pages, Reygadas describes the first days of Rosetta in a short essay, which then morphs into a three-page manifesto, formatted like a poem. It describes the restaurant's duality, a place "where the menu changes constantly / although some dishes stay the same," and "where mistakes happen / and are learned from / and happen again."
It's maybe not surprising that the creator of this decidedly literary cookbook wrote a dissertation on Virginia Woolf's "The Waves" before deciding to pursue a career as a chef. Today, she owns five restaurants and has another in the works.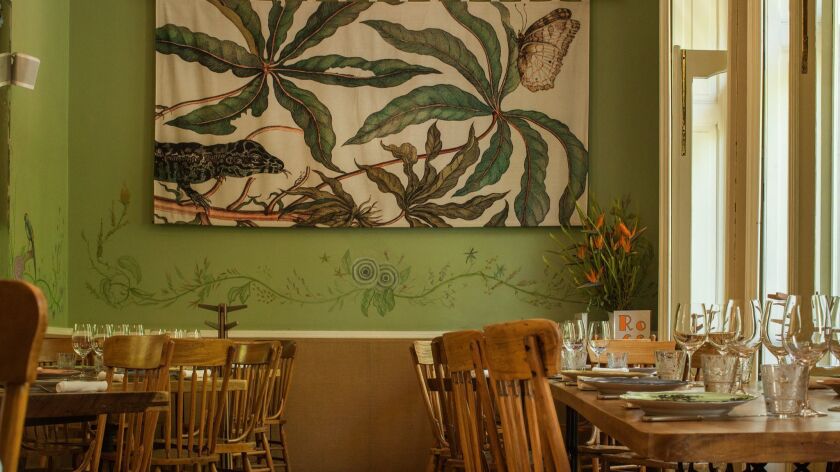 Being one of the country's most successful chefs hasn't always been an easy match with motherhood, as she's raised two daughters, working her most intense shifts during their dinner hour. Her solution, as she notes in the book, is to make the restaurant a kind of second dinner table for her daughters, and they are featured prominently in its pages.
While Reygadas is concerned with nutrition, she doesn't shy away from fat of all varieties; the most famous item at the Rosetta bakeries is the guava roll, with its buttery, croissant-like exterior, and slow-cooked guava jam and sweet cream center. What makes her cooking distinctive, in part, is her use of Mexican ingredients in recipes that are driven by Italian and French cooking technique. This has led to the guava roll, along with a corn tamal with celery root and smoked butter, and potato gnocchi coated with a chaya-hoja santa pesto.
The Rosetta cookbook is being released at a moment when international diners are being acquainted with a more sophisticated range of Mexican flavors and concepts — from different regions of the country, and from contemporary chefs like Reygadas, whose kitchens are laboratories for new ideas.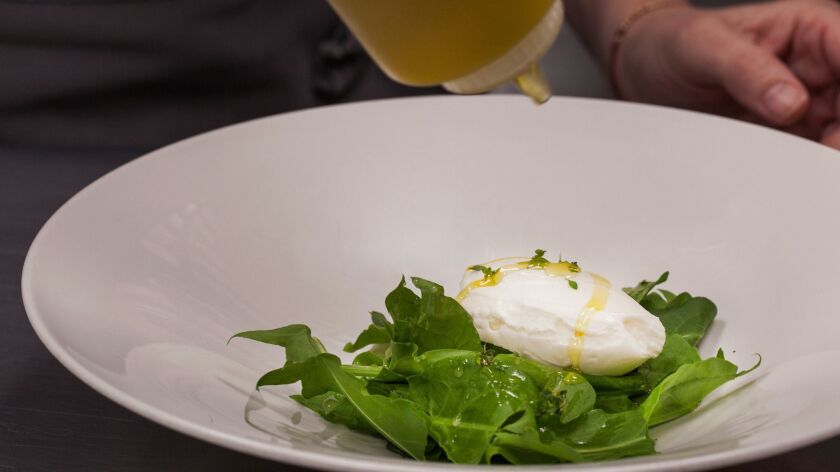 "I consider my food Mexican, even though it's not the traditional food of Mexico and I don't exclusively use the most canonical or cliché ingredients," she said. "In the 20th century, it became very clear that we needed to create a national canon of food, art, and writing to describe who we are as Mexican and export that to the world."
The result, she said, was that the world came to associate Mexican food with a narrow range of ingredients: corn, chiles, lime, tomato, squash and cactus fruit. "But what about the rest of the country, the mesquite they use in the north where there isn't so much corn? Or the wild mushrooms, the range of which we have in Mexico is incredible?"
In her book as in her restaurant, Reygadas has clear obsessions with ingredients, not all of which may be familiar to cooks outside of Mexico, and others which have not typically been associated with Mexican food but are part of the country's bounty. Fennel, hoja santa, mamey, chicatana ants, beets and pink pepper are among her favorites. Their flavors are intense and distinctive, at times challenging to the palate. Her cookbook is likewise challenging: Some recipes are straightforward, but many of the dishes have five or more distinct recipes to achieve the final result, and some of the ingredients — like the herb papalo or the fermented drink pulque — aren't easy to find outside of Mexico. But while the recipes may not always be accessible or easy to whip up in a hurry, Reygadas said she wanted to stay true to the flavors that make her food particular: To streamline the book would mean losing its identity.
Reygadas describes the herbal dessert as a "creative trigger," that eventually led to a philosophy of flavor-forward, low-sugar endings to meals at Rosetta. She hopes the home cook can use this book as a similar catalyst, taking her ideas and running with them.
---
Get our weekly Tasting Notes newsletter for reviews, news and more.
You may occasionally receive promotional content from the Los Angeles Times.